Canada is the Country of Honor at the Vietnam Food Expo 2020. This is the first time that this trade show is organized on a virtual platform and we are pleased to introduce the finest food and beverage products from Canada to our visitors.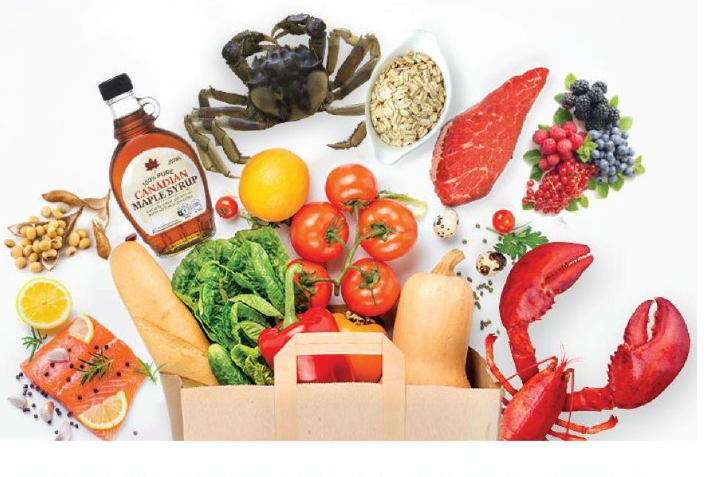 The highlight of our participation this year is the virtual B2B, organized by The Embassy of Canada in Vietnam and the Consulate General of Canada in HCMC, in collaboration with Agriculture and Agri-Food Canada (AAFC), to connect Canadian suppliers with local buyers. Participating suppliers have a variety of agri-food products to offer, including seafood, meat, wheat and pulses, dairy, berries, craft beer and wine.
Canada is a major global player in the trade of agriculture and agri-food products. Canada exports about half of the value of its agriculture and agri-food products, either as primary commodities, or as processed food and beverage products. In 2019, the Canadian agriculture and agri-food system generated $142.7 billon, accounting for 7.2% of Canada's GDP.
The Canadian agriculture and food processing industries are diverse geographically. Meat is the most significant food industry in Quebec, Ontario, Alberta, and British Columbia; grain and oilseed milling is the largest food industry in Manitoba and Saskatchewan; while seafood is most significant in New Brunswick, Nova Scotia, Prince Edward Island, and Newfoundland.
Vietnam is an important trading partner of Canada. The agriculture and agri-food sector, including seafood, consistently accounts for more than half of Canadian exports to Vietnam. In 2019, Canadian agriculture and agri-food exports to Vietnam reached C$396.9 million, a 15% increase over the previous year.
With the implementation of the CPTPP trade deal in 2019, a number of well-known Canadian agri-food products are benefiting from tariff elimination, including seafood (lobster, salmon, cod fish), fruit (apple and cherry), beef, wheat and dried peas and lentils, making our safe, high-quality, and sustainable products become more affordable to Vietnamese consumers.
We look forward to welcoming you to our virtual National Pavilion in December and making fruitful business connections with our Canadian companies!