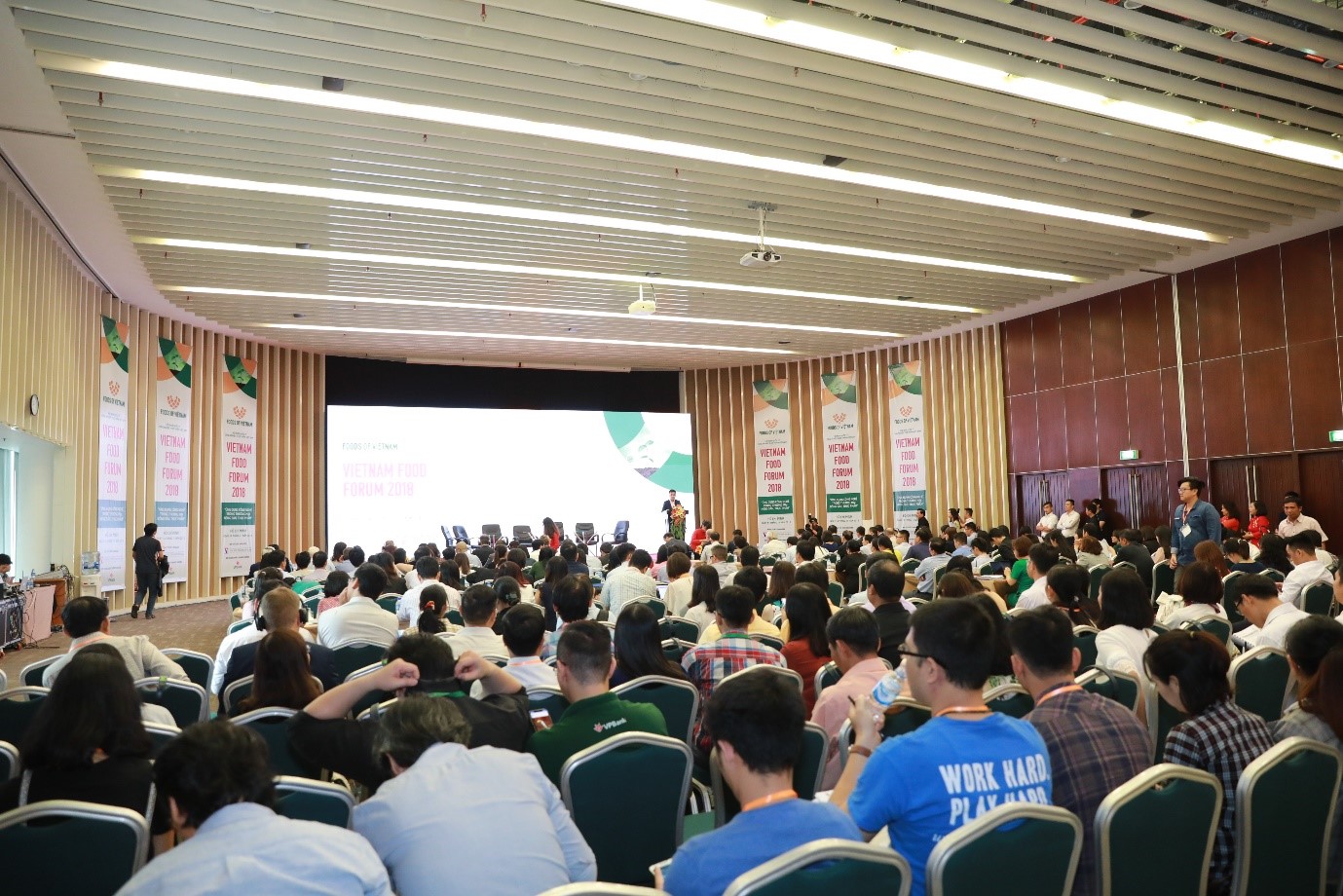 Time:
+ Vietnam Food Forum: 09:30 – 12:00, November 13, 2019
+ Business Matchmaking session: 14:00 – 18:00, November 13, 2019
Venue: 2nd floor, Conference room, Saigon Exhibition & Convention Center (SECC)
Agenda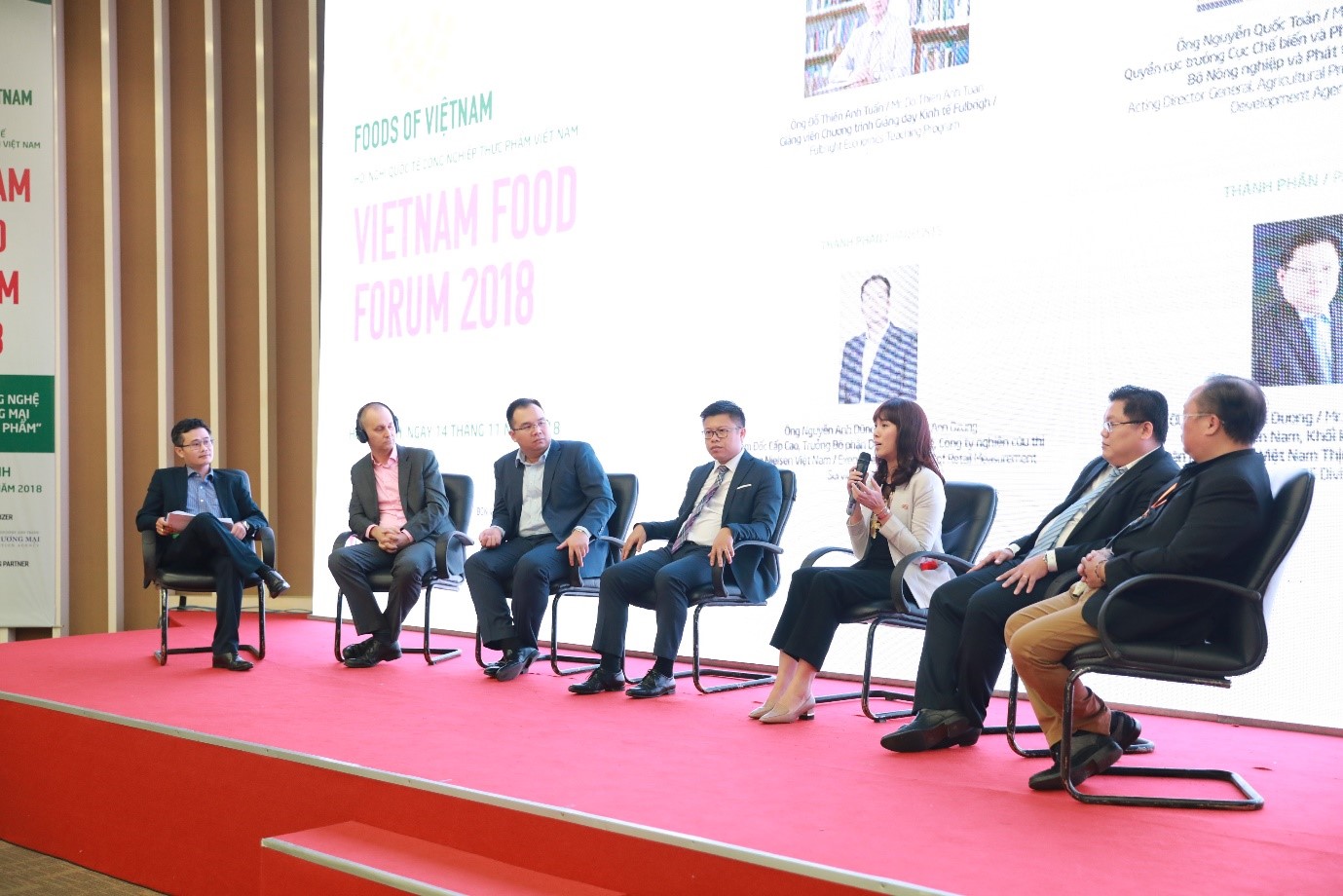 - Vietnam Food Forum gathers leading speakers and experts in the food and beverage industry both locally and internationally with an estimated 350 representatives from food manufacturers and distributors of food and beverage in Vietnam and international markets.
- Business matchmaking session between Vietnamese food producers/ exporters and businesses from Vietnam's main food importing markets, local and overseas purchasing groups/ supermarkets.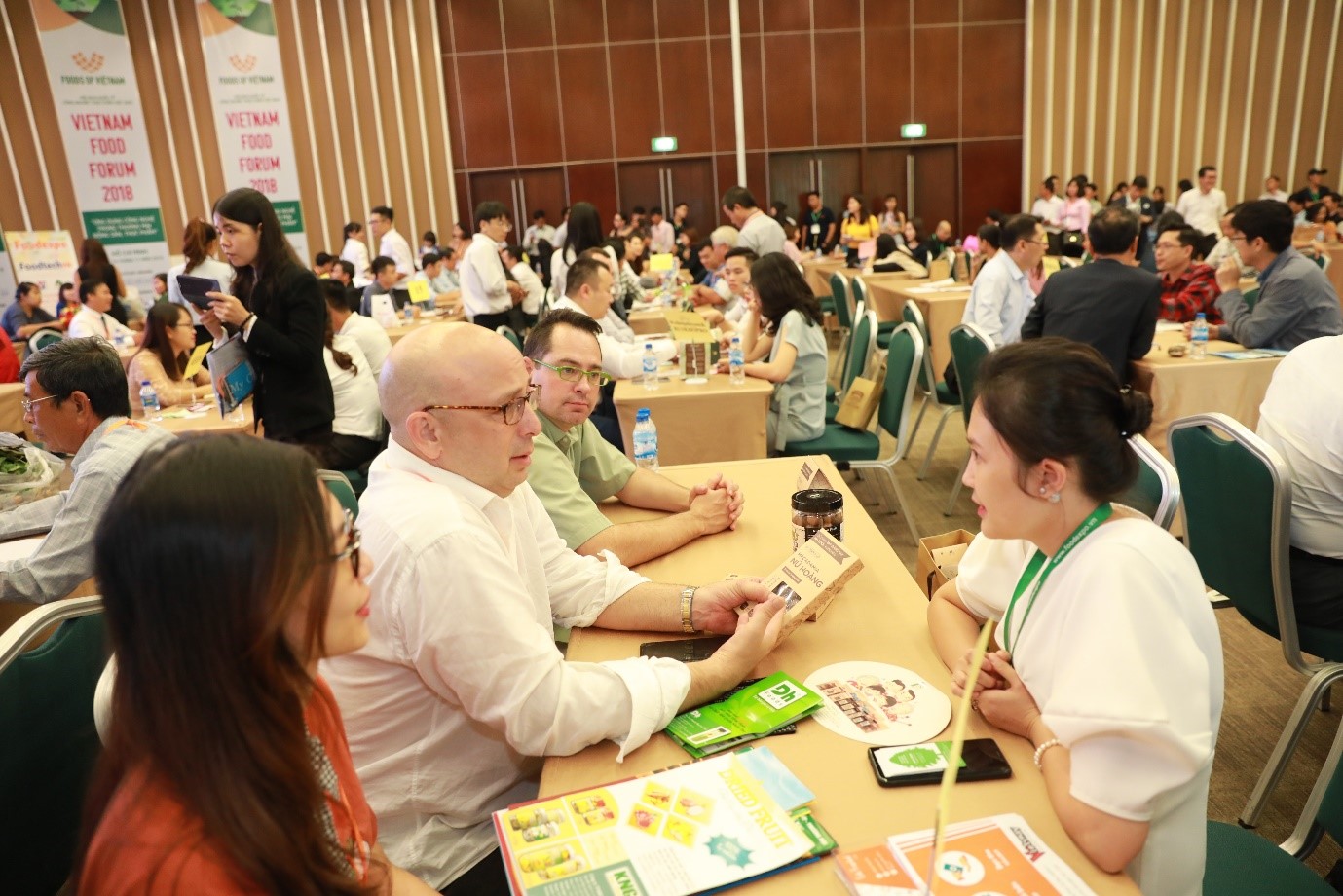 The TENTATIVE AGENDA could be downloaded HERE.
For detailed information and registration, please contact:
Vietnam Trade Promotion Agency (VIETRADE)
Trade Promotion Capacity Development Department
Address: 20 Ly Thuong Kiet St., Hoan Kiem Dist., Hanoi, Vietnam
Tel: +84.24.3934 7628 (Ext. 178, 71)
Email: daocuong.vietrade@gmail.com ; linhtran.vietrade@gmail.com
Contact person: Mr. Cuong Dao (+84.903.297.345); Ms. Linh Tran (+84.918.592.080)
Fanpage: http://www.Facebook.com/FoodsofVietnam.vn