According to the representative of the Exhibition Organizing Committee, Vietnam Foodexpo 2019 will continue to display and introduce a wide range of products in the food industry, from raw materials, raw products to pre-processed products and fine food of high quality. Visitors to trade at the exhibition will have the opportunity to work with hundreds of reputable suppliers from Vietnam and nearly 20 countries and territories all over the world, to explore a variety of items such as vegetables (fresh, dried, canned, frozen); aquatic products (frozen, canned and processed); beverages, tea and coffee; food ingredients (rice, nuts, spices, additives, sauces ...); processed foods (assorted candies, milk, dairy products, canned and processed foods, processed foods, healthy foods ...); food processing technology equipment.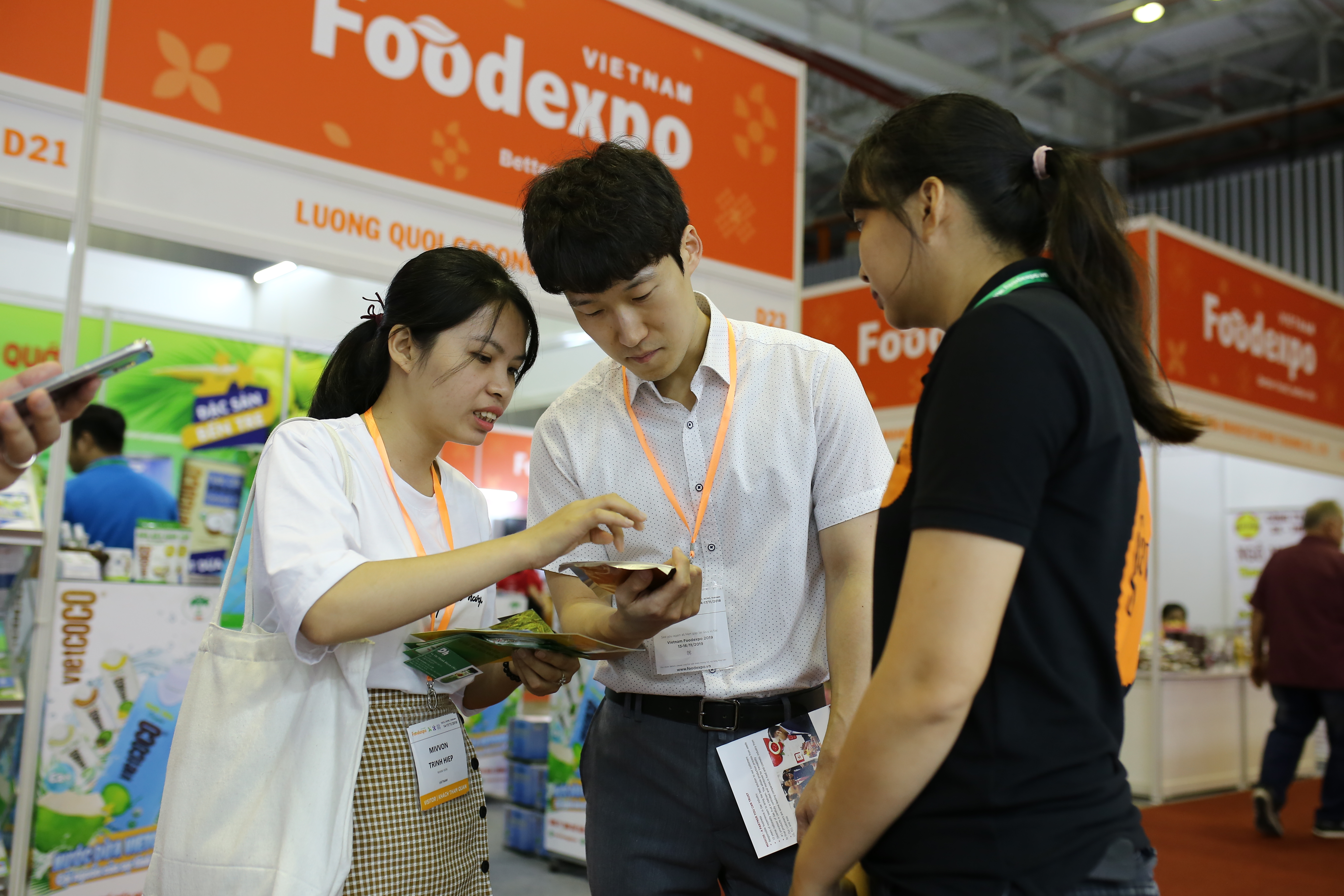 According to food industry experts, in the past 5 years, Vietnam Foodexpo has become an important trade promotion event that has a positive role to support the change and development of the food industry. With the goal of becoming a familiar and convenient destination for promoting business opportunities, connecting trade and investment in the fastest and most effective way for domestic and foreign food companies, Vietnam Foodexpo always maintains its large-scale with more than 600 booths of hundreds of exhibitors, attracting tens of thousands of visitors.
Vietnam Foodexpo 2019 will continue to be a strong event linking Vietnamese and foreign suppliers, exhibitors, buyers in the food industry. The exhibition will also bring comprehensive solutions for Vietnam's food industry to update new consumption trends, new solutions for product development, and lessons learned on successful market expansion, strategic linkages among industry leaders in food product supply chains, etc.
Mr. Le Hoang Tai, Vietrade Deputy Director General, representative of the Exhibition Organizing Committee, said that many buyers who came to Vietnam Foodexpo in the past expressed their desire to access innovative food products, high quality food, reliable partners, convenient transactions at the exhibition. Therefore, Vietrade, as an organizer, always makes great efforts to develop Vietnam Foodexpo to be a large-scale trade promotion event, bringing many valuable trade opportunities for businesses.