Attending the meeting were Ms. Carlotta Colli - Consul General of the Republic of Italy to Ho Chi Minh City, Mr. Lam Quang Thi - Vice Chairman of An Giang Province, Ms. Bui Thi Thanh An - Deputy Director Genereal of the Vietnam Trade Promotion Agency (VIETRADE) and representatives of departments, agencies and companies in An Giang province; representatives of Italian trade centers and Italian Chamber of Commerce.
The Program was held by VIETRADE representative office in the south, owing from the proposal of southern provinces at the South Conference on trade promotion organized in May 2016 in An Giang on demand for trade and investment promotion linkage between southern provinces and foreign Consul Generals, trade promotion agencies in Ho Chi Minh City with view to promoting the opportunities for cooperation in trade promotion infrastructure building, trade and investment activity connections by provinces and the Mekong Delta; thereby promoting the image of local, regional key products in parallel with the introduction of preferential investment policies and local investment projects.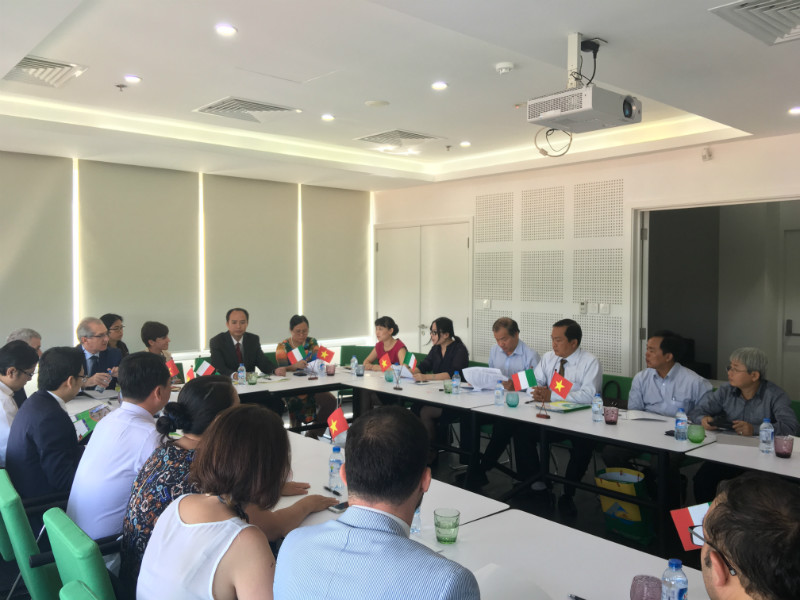 At the conference, the two sides made several specific exchanges on the potentials and opportunities for cooperation in some areas such as investment in developing high-tech agriculture through modern technology transfer, advanced agricultural machines to add value for agricultural products; investment cooperation in the food processing industry; cooperation in the fields of education, human resource development through the high-level links between universities in An Giang and Italy...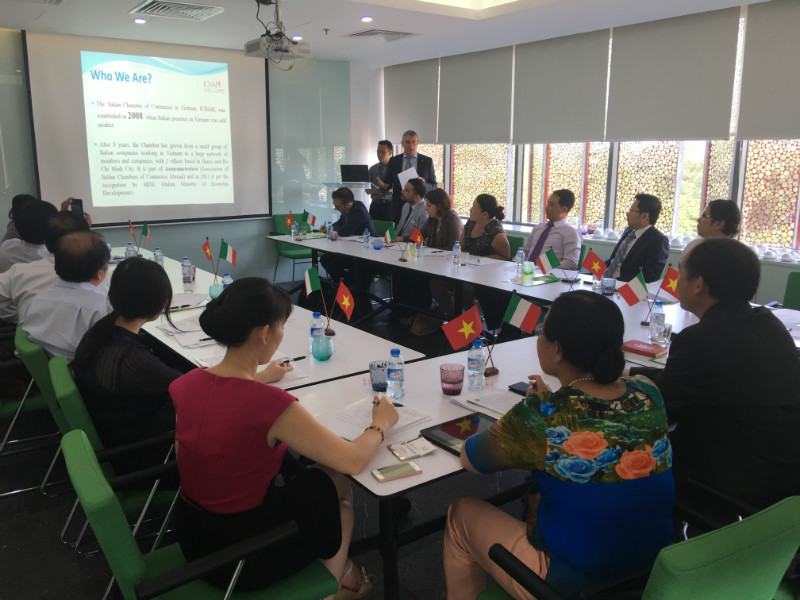 Mrs. Carlotta Colli said, in November 2016, Italy would be the country of honor at Vietnam Foodexpo 2016 – the biggest exhibition of Vietnam food industry - held by the Vietnam Trade Promotion Agency - Ministry of Industry and Trade. Italian exhibitors would bring to the exhibition food products, machinery, equipment, technologies and solutions for high-tech applications in the agricultural manufacture, processing and consumer foods. Vietnam Foodexpo 2016 would be a practical opportunity for businesses of the two countries, Vietnam and Italy, to strengthen cooperation for increasing values ​​for agricultural products and foodstuffs in Vietnam to serve the growing demands of higher domestic and export markets, reduce the proportion of crude export due to lack of advanced processing technology accordingly.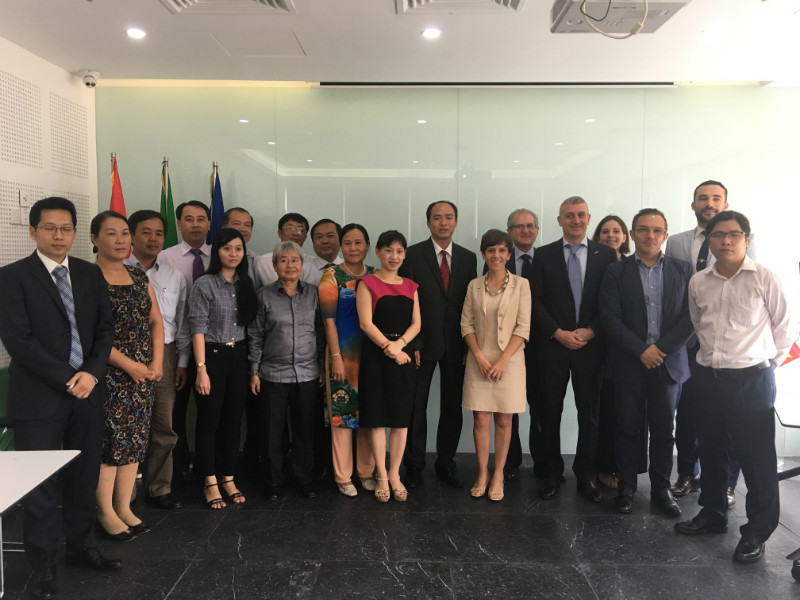 Also attending the exhibition, the Italian Consul General in Ho Chi Minh City will hold a seminar on food technology and look forward to An Giang province's presentations on trade and investment potentials of the province in this seminar.
Apart from An Giang, Vietrade will continue to organize several business matching programs between organizations and businesses of other southern provinces and Consulate Generals to Ho Chi Minh City, creating a sequence of efficient matching events.
Over the years, trade relations, investment between Vietnam and Italy have many positive signs, with two-way trade turnover increased from USD 1.13 billion in 2006 to USD 4.3 billion in 2015. Today, Italy is the 18th largest trade market of Vietnam. As for the EU, Italy is the 5th largest export market and the 3rd biggest import market of Vietnam. In addition, Italy ranks 31 out of 110 countries and territories having investment projects in Vietnam. Italy has invested in 11 out of 21 sectors under the classification system of Vietnam, with the the processing and manufacturing sector among the top. Although Italian direct investment in Vietnam is not much, but largest projects are in the industrial sector such as Piaggio (manufacturing, assembling motorcycles), Datalogic (producing scanners), Bonfiglioli (producing engines); Ariston (manufacturing water heaters)...
The most prominent feature of the economic relationship between Vietnam and Italy is the signing for establishment of the Vietnam - Italy Joint Committee for Economic Cooperation between the Italian Ministry of Economic Development and Ministry of Industry and Trade of Vietnam. The Commission has successfully deployed its first meeting in Hanoi on November 25th 2014 and the 2nd meeting in Rome on October 16th 2015. Session 3 is scheduled to be held in Hanoi on November 2016 on the occasion of Vietnam Foodexpo 2016.
Cooperative relation between Vietnam and Italy in general and the two countries' economic sectors in particular is increasingly consolidating, strengthening and developing. Besides the cooperation agreements signed between the ministries; regions, provinces and cities of Vietnam and Italy, other agreements on various fields have also been implemented.