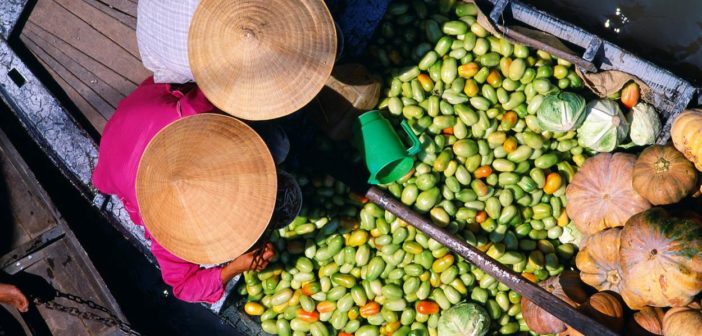 According to the Department of Food Safety, when food products sold in supermarkets meet VietGAP (Good Agricultural Practice), GlobalGAP, Aquaculture Stewardship Council and Hazard Analysis Critical Control Point standards, origin traceability will become more effective and develop into an essential trend.
The current trend is to apply information technology and electronic equipment to information updates, data management and origin traceability. With origin traceability stamps placed on imported and exported products, customers need only use a QR code scanner app on their smartphones to check information on the products they buy.
In line with the circular, food production facilities and foodstuff processors will set up an origin traceability database to store information on batches of food products, origins of food products, materials, production processes and storage.
Besides this, the data must be stored for at least 12 months upon the expiry of the products. These facilities and food processors will be required to follow origin traceability regulations on receiving warnings from organizations, individuals or agencies.
Source: VNS