Vietnam is the largest producer of cashews in the world, accounting for 28% of global production and 42% of global exports. To serve this sector, every year, Vietnam imports a large volume of raw cashews for processing and re-export. Most raw cashews are imported from West Africa, but this region remains under severe drought and this could impact 2017's production.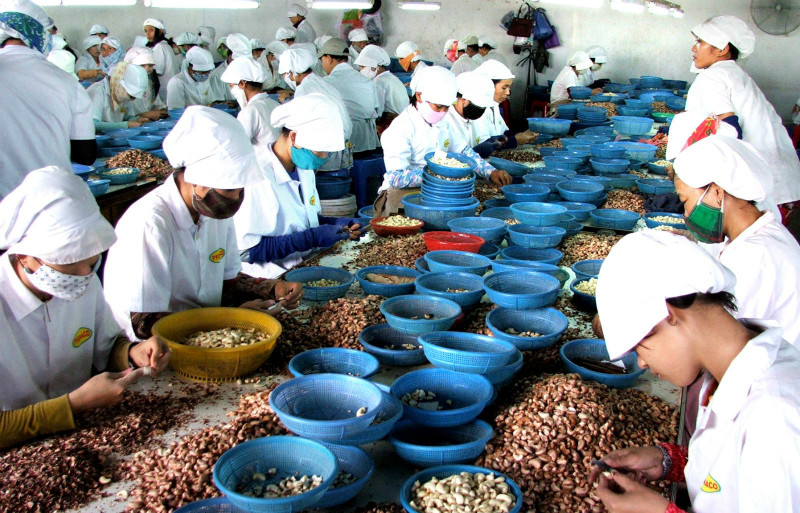 According to the Ministry of Agriculture and Rural Development, from the beginning of the year to the end of September 2016, despite high prices, Vietnam's cashew exports still reached 255 thousand tons, valued USD 239 million, an increase of 4.5% in volume and 13.6% in value over the same period last year. Concerning about cashew quality in the coming years, buyers have bought more aggressively this time to ensure having quality products.
The average prices of cashew exports during 8 months of 2016 reached USD 7,827 per ton, up 7.6% compared to the same period last year. The United States, the Netherlands and China remained the third largest import markets of Vietnam's cashews, with respective market shares of 33.6%, 13.7% and 13% of the total export value. In eight months, the markets having high increased cashew export value were Israel (45%), Germany (19.1%), the Netherlands (24.4%), United Kingdom (22%), China (21.7%) and Italy (15.3%).
Cashews are increasingly favored by global consumers because researches further show the attractive value for human health of these nuts. Raw cashews not only help enhance the flavors of curries or grilled fish, but also add protein and are rich in nutrients, good for heart, eyes and skin. Compared to other nuts, cashews have lower calorie content.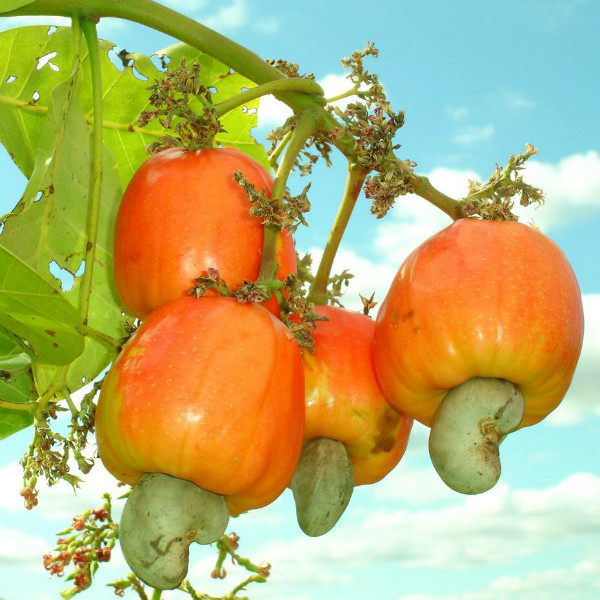 Meanwhile, the volume of cashew imports in 9/2016 estimated at 103 thousand tons with a value of USD 158 million, bringing the total volume of cashew imports to reache 808 thousand tons in 9 months, valued USD 1.2 billion, an increase of 8% in volume and 27.6% in value compared to the same period last year.
According to the Vietnam Cashew Association (Vinacas), dried cashew prices in Dong Nai in 9/2016 were VND 49000-50000 per kg, an increase of nearly VND 10,000 per kg compared to the end of 8/2016 In Binh Phuoc province, dried cashew price reached VND 49,500 per kg, up VND 2,500 per kg compared to early 9/2016 and up VND 3,500 per kg compared to the end of 8/2016.
This was the highest level for many years due to scarce domestic supplies while export demand increased. Overall, in the past 9 months, dried cashew prices increased sharply and reached a peak. If at the beginning of the year, dried cashews were traded at VND 39000-40000 per kg, now the price has risen to VND 9,500-10,000 per kg to a new peak of VND 49,500 per kg. This is the highest level for many years due to scarce domestic supply, high import prices of raw cashews, while export demand has increased.
Income from cashews has been raised so farmers no longer cut down the trees and continue towards intensive farming, seed selection to increase the average yield to 2 tons per hectare. There have been no less production models that reach 3.5-4 tonnes per hectare per crop.
Vietnamese business in cahsew sector, from large enterprises to small and medium companies, are very active in the utilization and exploitation of market opportunities, contributing to consolidate the No. 1 export position of Vietnam cashews on the world market through diversified domestic and foreign large-scale trade promotion events, including the Vietnam International Food Industry Exhibition 2016 (Vietnam Foodexpo 2016).
Up to now, many companies from various provinces and cities in the south of Vietnam, where the cashew sector develops dynamically, have booked for booths in Vietnam Foodexpo 2016. They are: Hat Vang Food Co., Ltd (Long An province), Viet Ha Cashew Export-Import Joint Stock Company (Binh Duong province), South Green Joint Stock Company, Saigon Hanoi Import Export Co., Ltd, Vien Hong One Member Co., Ltd., GOTEC Vietnam Co., Ltd., Tuu Xua Co., Ltd (Ho Chi Minh City), Hai Binh Gia Lai Private Enterprise (Gia Lai province), etc... These companies will bring diverse high-quality cashew products to exhibit such as raw nuts, white cashews, salted cashews, wood-roasted cashews...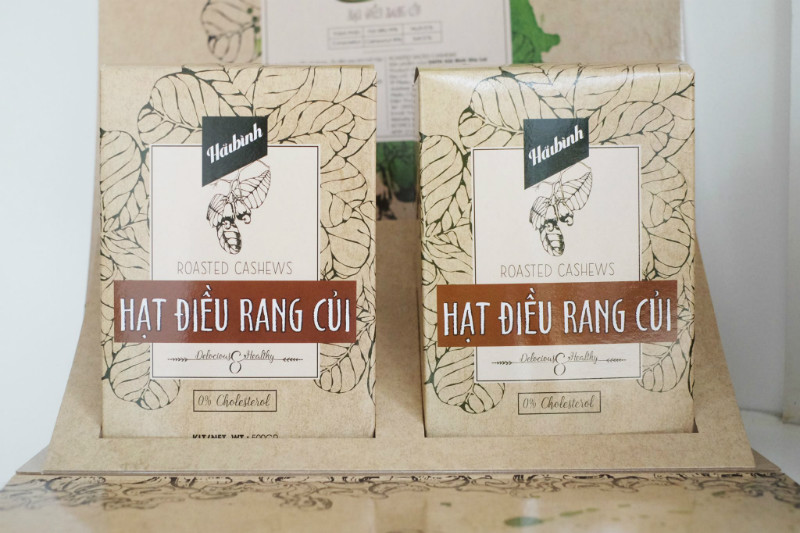 A representative from Hai Binh Gia Lai said, "Vietnam Foodexpo is a prestigious exhibitios, enabling companies to match-make business effectively in many different directions. We are very proud to join this year's event and look forward to expanding our market and promoting our brand. We are having our booth designed in a compact but attractive style to give good impression to visitors. "