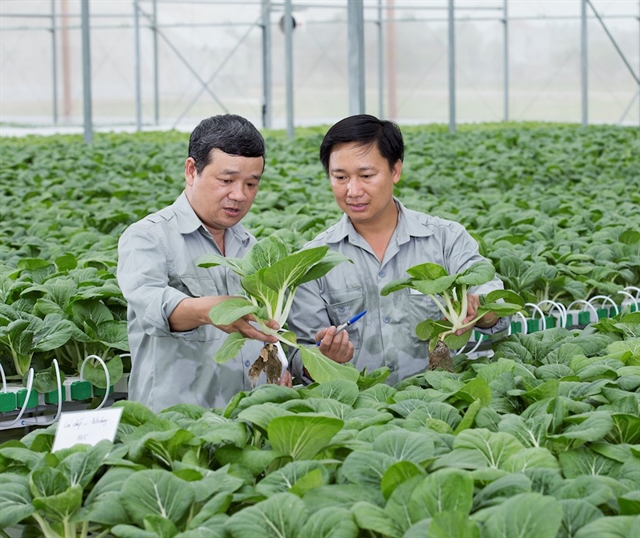 A hi-tech farming project in Hanoi
Among them is a 670ha hi-tech farming project in Hoài Đức District's An Thương and Song Phượng communes, expected to cost VNĐ1 trillion (US$43 million), a VNĐ350 billion ($15 million) hi-tech agricultural project covering 120ha in Sóc Sơn District and an eco-agricultural tourism project, worth VNĐ1.3 trillion ($56 million), in Phúc Thọ District.
Others include concentrated livestock slaughtering projects in Quảng Lãng and Tri Thủy communes of Phú Xuyên District, Đồng Thái commune of Ba Vì District, Trạch Mỹ Lộc commune of Phúc Thọ District and Minh Phú commune of Sóc Sơn District. These projects need a combined investment of $64.4 billion.

In the first four months of 2020, the capital city recorded positive figures in foreign direct investment (FDI) despite the COVID-19 pandemic, according to the municipal Statistics Office.
During the period, the city granted licences to 235 new foreign-invested projects with total registered capital of $324 million while allowing 35 existing projects to add $365 million. It also approved foreign firms to contribute capital to and purchase shares in domestic firms to the tune of $293 million.
The city is striving to attract between $35 billion and $45 billion in foreign investment by the end of this year, the city's Department of Planning and Investment said.
Source: VNS