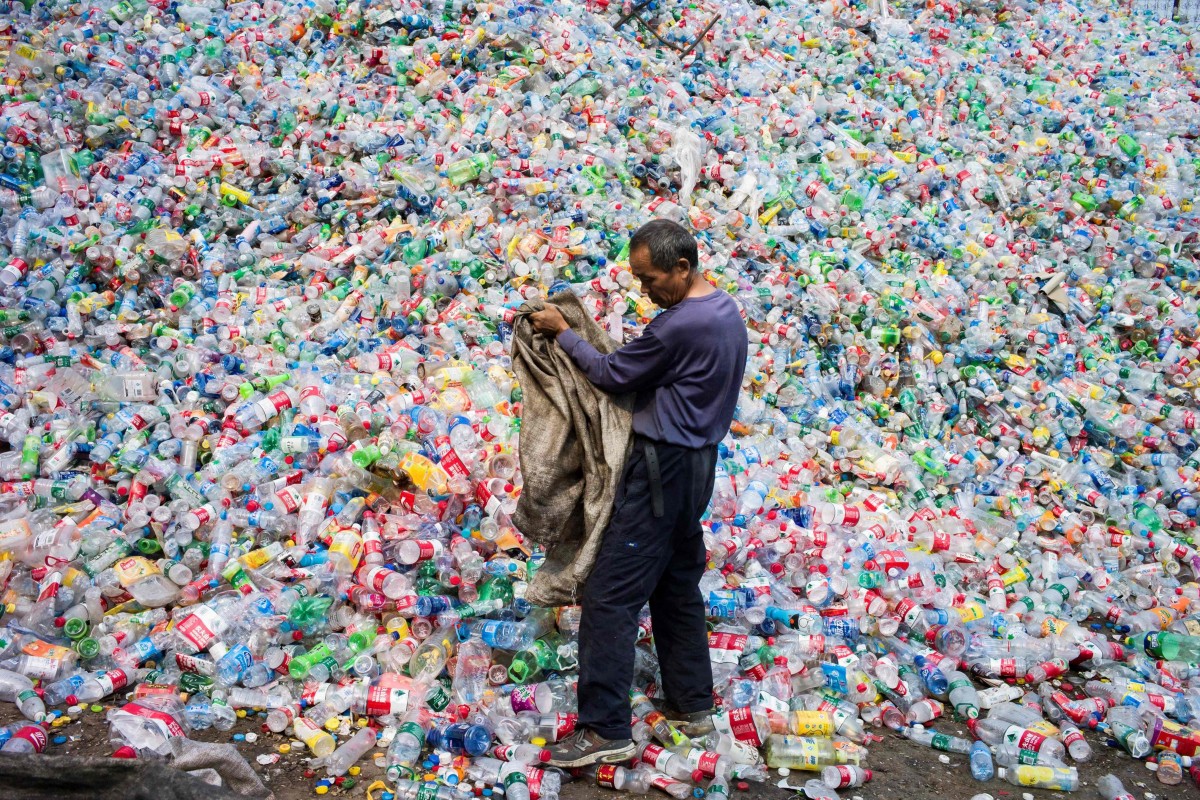 Before the ban, China had been imported and processing over half of the world's plastic waste, some 111 million metric tons​, and was an immensely popular choice because no cleaning or sorting was required. The ban was implemented as the country faced increasing pollution as a result of this.
Following this, South East Asia was the immediate choice for European countries looking to get rid of their plastic waste, and exports to the region reached 1.23 million tons during the first six months in 2018.
According to Nikkei Asian Review,​ this was more than triple the volume from a year earlier, and Malaysia, Thailand and Vietnam in particular saw particular increases in plastic waste imports.
The food and beverage industry worldwide and in Asia also came under fire from non-governmental organisations (NGOs) and activist groups multiple times in 2018 for using large quantities of plastic, especially for packaging purposes.
F&B giants such as Nestle, Coca-Cola and PepsiCo received the majority of the criticism, especially after activist group Greenpeace conducted a Break Free from Plastic global brand audit​ covering 239 cleanups and audits across 42 countries.
Greenpeace claimed this to be '​the most comprehensive snapshot of the worst plastic polluting companies around the world'​, and named Coca-Cola, Perfetti van Melle and Mondelez as the 'top polluters in Asia'.​
According to Food Industry Asia head of Sustainability and Communications Edwin Seah, food packaging makes up some 14% of global plastic waste, which means that this ban 'has shone a light on the huge role that the F&B industry can play in developing solutions to tackle plastic waste'.​ "Packaging innovation will play a significant role, and there is greater urgency and impetus to research and develop new and alternative materials, ways to reduce plastic use, and redesign [so as to] retain value and [up recyclability] in domestic markets," ​he added.
F&B company efforts to reduce plastic waste​
Global F&B MNC PepsiCo announced a Performance with Purpose 2025 goal, which aims to 'design all of our packaging to be recyclable, compostable or biodegradable'​, amongst other things.
In India, the company has launched a pilot in India for the 'first-ever compostable packaging'​ ​for some variants of its snack products. "The new packaging, developed by PepsiCo R&D, is bio-based, made from plant-based material and 100% compostable,"​ PepsiCo Head of Agriculture, Asia, Middle East and North Africa, Nishchint Bhatia told FoodNavigator-Asia​. "[This] means that these packets can be disposed with regular food waste, and will decompose at industrial composting sites. Through this pilot, we aim to influence and study consumer behaviour, as well as monitor the waste management channel in a controlled environment,"​ he added.
Nestle opened its Institute of Packaging Sciences​ in January this year, based in Lausanne but with locations in China and Singapore as well. "Research focus areas will include recyclable, biodegradable or compostable polymers, functional paper, as well as new packaging concepts and technologies to increase the recyclability of plastic packaging,"​ a Nestle spokeswoman told us.
Government initiatives to reduce plastic waste imports​
According to Seah, many countries especially in the ASEAN region are recognising that 'a key contributor' ​to the problem is 'low waste collection rates coupled with inadequate recycling and sorting infrastructure'​. "Their ability to effectively deal with domestic waste, let alone imported waste, is severely impacted," ​he said. "It would therefore make sense for them to consider a range of initiatives and banning the import of plastic waste will help mitigate the problem given that their current systems are unable to effectively cope."​
Indeed, across the past 18 months, a raft of countries in the have been implementing plastic waste import bans after suffering from increased pollution due to the waste passed over after China's ban.
Numbers from The ASEAN Post​ showed that Malaysia imported 456,000 tonnes of plastic waste from January to July 2018, as opposed to 168,500 tonnnes in 2016.
Malaysia announced a permanent ban on plastic waste imports in November last year. This followed Vietnam which stopped issuing licences for plastic waste imports in June after a statement from its Ministry of Natural Resources and Environment (MONRE) that some 6000 containers of waste had accumulated at its ports.
"[Authorities need to] prevent waste from entering Vietnam to keep the country from becoming a dumping site, affecting the environment and people's lives,"​said MONRE.
"MONRE will not grant new certificates or extend existing certificates for scrap importers. […] Only scrap that is imported for direct use as raw materials for production (once demand and capacity is demonstrated) [will be allowed]."​
Thailand also announced in November 2018 that all plastic ban imports into the country would be banned by 2021​.
Source: Food Navigator Asia