Recently, according to Suoi Lon Mango Cooperative (Xuan Hung Commune, Xuan Loc District, Dong Nai Province), the Cooperative is expected to export the first organic mango shipment to Australia. To be present in Australia, the Suoi Lon Mango Cooperative negotiated and concluded an export agreement with two partners from Australia. There will be about 18 tons of Cat Chu, Cat Buoi, Taiwanese and Keo mangoes grown by the Cooperative will be imported into Australia for sale in supermarkets and wholesale markets in the coming time.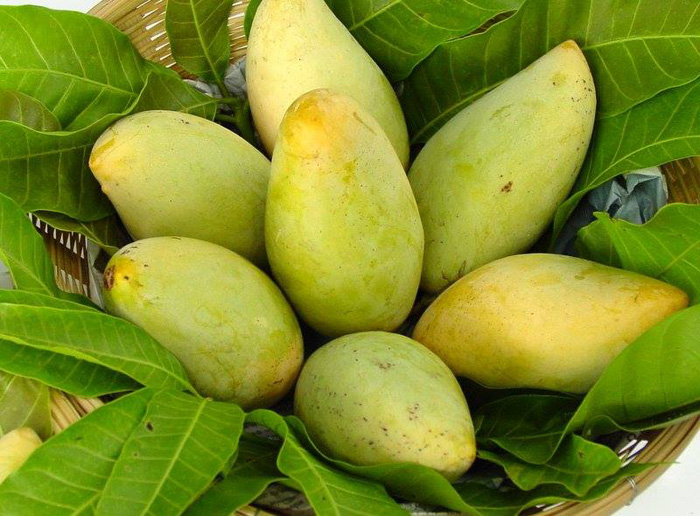 Illustrative picture (Source: Internet)
At the same time, the parties agreed on the mango planted area, harvest process and price. The Australian partners will transfer preservation technology to Suoi Lon Mango Cooperative to test and ensure that mangoes imported in Australia do not contain toxic residues. Under the agreement between Suoi Lon Mango Cooperative and Australia partners, mango export price is higher than domestic market price.
Suoi Lon Mango Cooperative is the first agricultural cooperative in Dong Nai province to receive VietGap certification for mango in 2010. For many years, the cooperative has exported mangoes to Ukraine and China.
Since Australia agreed to import Vietnamese fresh mangoes to date, mango exported to this market have grown mainly in the South. However, in this year's mango season, mango growers in Yen Chau district, Son La province are very excited cause more than one ton of Yen Chau mangoes was sent to Hanoi for testing, if they are qualified, they will be exported to Australia.
The type of mangoes that businesses purchase in Son La province are green mangoes of varieties such as GL3; GL4, Thai mango, with an average size of 7-9 ppt / fruit. The process is that the mango samples will be sent to Australian partners for quality evaluation.
With more than 4,000 hectares, Son La province has a large planting area of ​​mangoes, including several concentrated areas operating under the VietGAP process, with a total area of ​​hundreds of hectares. This is a very favorable condition for the issuance of area code for export. According to inspection result, basically all concentrated mango growing areas in Son La province have met the requirements for the area code. The Plant Protection Department will assist and guide Son La province to develop and issue codes for two mango growing areas being Yen Chau and Mai Son districts.
The information of Yen Chau mango to be exported to Australia is the joy and great hope of mango growers. This is also a signal confirming efforts of Son La province in finding out the consumption markets for their local agricultural products.