Implementing the National Trade Promotion Program in 2017, from 18-24 June, 2017, the Vietnam Trade Promotion Agency in coordination with related institutions organized a trade mission in the field of seafood products to Chongqing City and Sichuan Province (China). This activity aimed to boost the export of Vietnam's seafood products to Chinese market, especially the Chongqing and western China markets.
The Vietnamese delegation included nine businesses, eight of them locating in the South and one in the North, mainly engaged in aquaculture, seafood processing and exporting. The main export products of these companies included: tiger shrimp, white shrimp, pangasius, pangasius, tra fish, frozen fish and clam.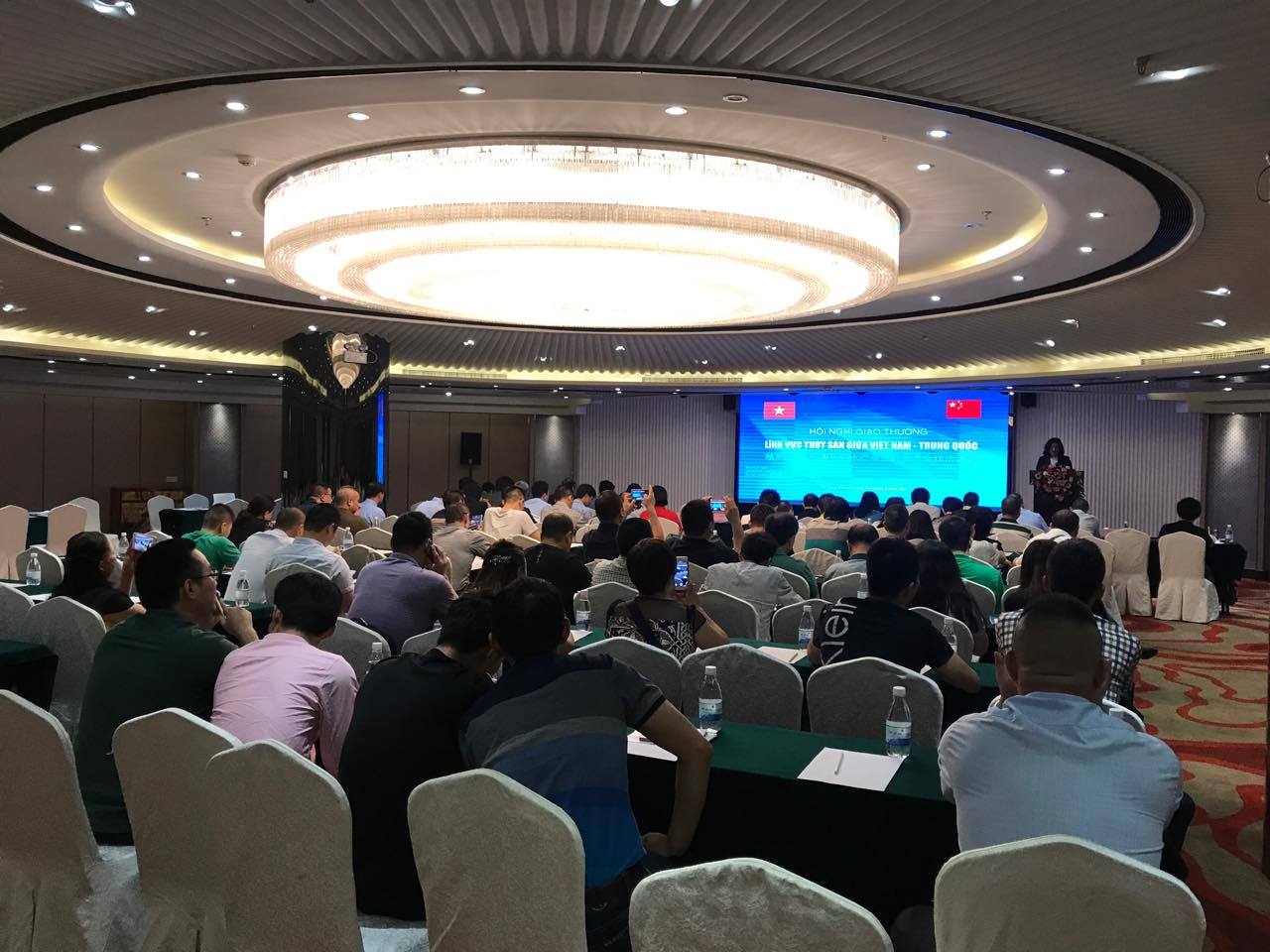 Seafood business match-making Seminar in Chongqing City
Speaking at the Vietnam-China Seafood Business Match-Making Seminar held in Chongqing City in the morning of June 20, 1974, Ms. Doan Thi Thu Thuy - Deputy Director General of the Vietnam Trade Promotion Agency, Head of Vietnamee Seafood Trade Mission expected, through the program, Vietnamese and Chinese seafood companies would have the opportunity to meet directly and find distribution partners for effective and long-term cooperation.
Vietnamese businesses conducted dozens of promising transactions with more than 60 Chinese companies attending the Business match-making Seminar at Chongquing. Seafood products Vietnamese companies brought to Seminar this time were very interested by Chinese customers. Among them, several Vietnamese companies such as Minh Phu Seafood Joint Stock Company, Nghi Son Seafood Import-Export One Member Limited Company, Lenger Seafood Company ... reached specific agreements on the supply of seafood to some Chinese importers and distributors.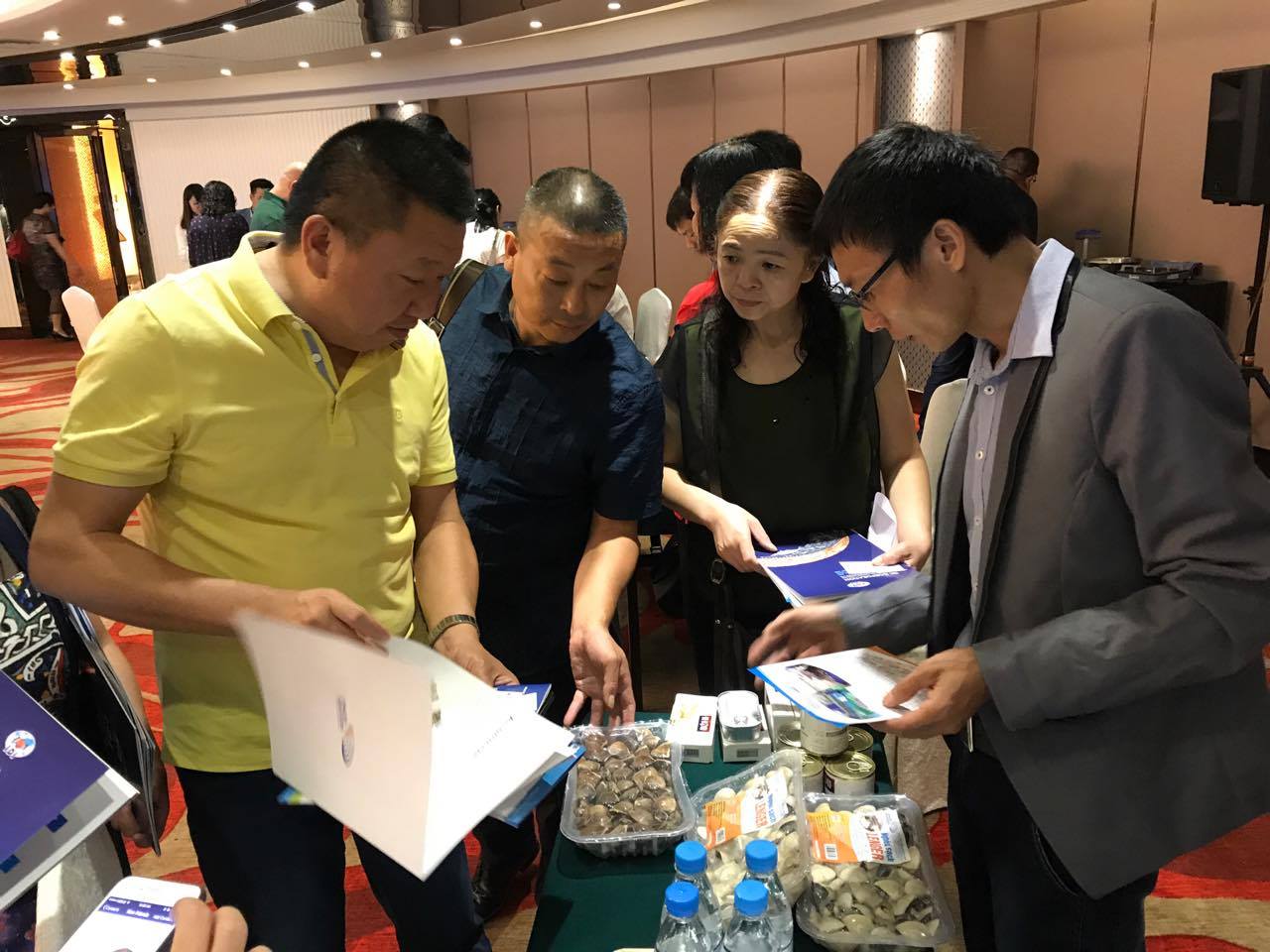 Many Chinese customers were interested in Vietnamese clam.
Under the program, the Vietnamese trade mission will continue its business matcc-making activities with companies in Sichuan province (China), work with the Chongqing Municipal Seafood Association and some large Chinese distribution enterprises. At the same time, they will research for the demand of seafood products, methods of seafood importation and supply at wholesale markets in Sichuan and Chongqing city.
According to the Vietnam Trade Promotion Office in Chongqing City, the southwestern market in general and Chongqing and Sichuan provinces in particular are big potential markets for Vietnamese seafood products such as shrimp, crab, pangasius ... Therefore, export promotion of Vietnamese seafood products to these two markets is very necessary to increase the export turnover of this commodity groups to the Chinese market. At the same time, it will strengthen the economic and commercial cooperation with Chongqing, where the Vietnam Ministry of Industry and Trade opens its first trade promotion office in China, promoting the role of the Office in the exchange of goods between Chongqing City and Vietnam.
China is one of the most important commercial markets of Vietnam, accounting for nearly 30% of Vietnam's total import-export turnover. According to statistics of Vietnam Customs, in the first four months of 2017, the two-way trade turnover of Vietnam and China reached USD 25.5. In particular, our country's exports to China in the first four months of the year saw strong growth, with an increase of nearly 41%, reaching a total value of USD 8.3 billion. China is among the top four seafood exporters of Vietnam, with the largest seafood export value increase of 30.7% in the first four months of this year compared to the same period last year.