This year, Vietnam Foodexpo will take place from 16-19 November 2016 at the Saigon Exhibition and Convention Center (SECC) in Ho Chi Minh city. Seizing this No. 1 opportunity to develop business in the year, Rang Dong Plastic early reserved booths to showcase its products at the exhibition.
"Coming to Vietnam Foodexpo 2016, Rang Dong Plastic desires to have more opportunities to connect businesses, create durable and sustainable supply chains both in domestic market and international market," Mr Lam said.
At Vietnam Foodexpo 2016, Rang Dong Plastic will introduce clingwrap and complex package with newest samples of latest technology to meet the general global trend of environmental friendliness, not affecting the consumers' health and ensure the product quality for businesses. In which the flagship product group is the soft packaging products such as single-layer, multi-layered packages, complex packages, PE, PET, PVC ... with many features: good for gas barrier, anti-fungal, anti-oxidants, safe, good for heat-seal...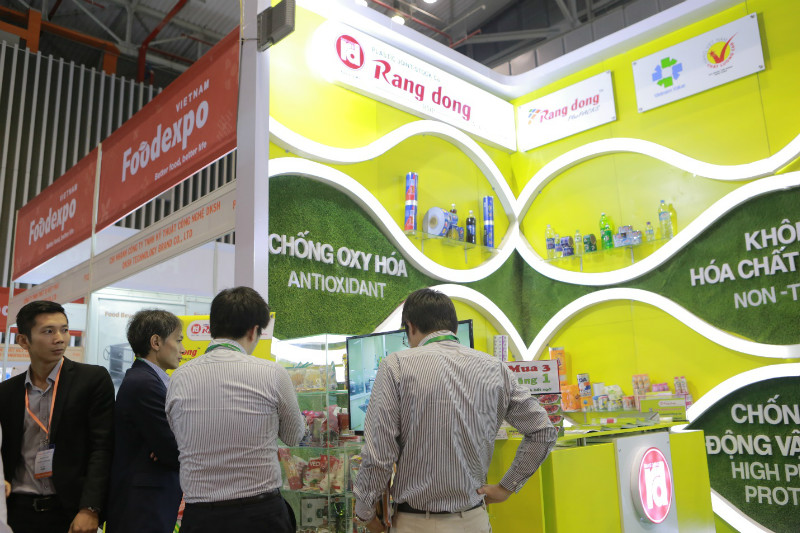 On today's market, customers are particularly attentive to the fresh food packaging line which applies new technologies to ensure the quality and taste of the packed products to be maintained better in comparison with other ordinary packages. With advanced production capacity and technology, Rang Dong Plastic expects to reach more targeted customers at Vietnam Foodexpo 2016 who have demands for flexible packages used in the food and beverage manufacturing industry and other industries.
With the desire to work closely with businesses in the food industry to bring to customers the best products, a team of consultants from Rang Dong Plastic will advise and provide optimal solutions for customers in its booth at Vietnam Foodexpo 2016 which will be designed under the theme: "environmental friendly".
Rang Dong Plastic is now the leading packaging manufacturer in Vietnam with major product lines such as: flexible packages (single-layered, multi-layered and composite packages), shrinks from PE, PET, PVC, paper labels, pallet mulch. In which, flexible packages… have strong competitiveness in the market. Rang Dong Plastic is also one of the leading packaging manufacturers in Vietnam who has the ability to meet demanding standards from foreign corporations.
Rang Dong Plastic's products have been provided to famous corporations at home and abroad such as: Coca-Cola, Pepsi, URC, Vinamilk, Nestlé, Masan, Trung Nguyen, Ajinomoto, Vedan, Nutifood , Dutch & Lady, Pham Nguyen, Lavie, TH Milk ...
Rang Dong and many other Vietnam Plastic companies have made a significant contribution to the scale development of Vietnam's plastic industry - one of the key industries of the country, with high growth rates from 16 % to 18% annually in recent years, only following telecommunication and textile industries. Vietnam's plastic products have been exported to 160 markets around the world. Japan and the United States are biggest consumption markets plastic products from Vietnam.
Rang Dong Plastic Joint Stock Company, has been driven to become "One of the leading companies in supporting industry in Vietnam" for more than a decade.
Accordingly, the company has always invested in technological innovation, human resource development, research projects and development activities aiming at raising the competitiveness on the domestic and export markets. On this foundation, the business motto of Rang Dong Plastic Joint Stock Company is "Always Better". This slogan has created positive momentum for Rang Dong Plastic to increasingly make themselves perfect, from product quality, competitive pricing to logistics services.
Rang Dong Plastic Joint Stock Company is also actively with the desire to search, links with potential partners, especially foreign partners, to work together to expand and grow.