Mitsui called Minh Phu the "world's biggest shrimp integrator from farming to processing and sales". The Vietnamese firm owns two processing plants and shrimp farms equivalent to an area of 900 hectares in the south of the country.
"It has built a strong position by vertically integrating all stages from shrimp farming to processing and sales. Minh Phu's extensive range of products, including value-added products, are exported to around 50 countries, notably the United States and Japan." Minh Phu accounts for approximately 20% of Vietnam's total shrimp exports.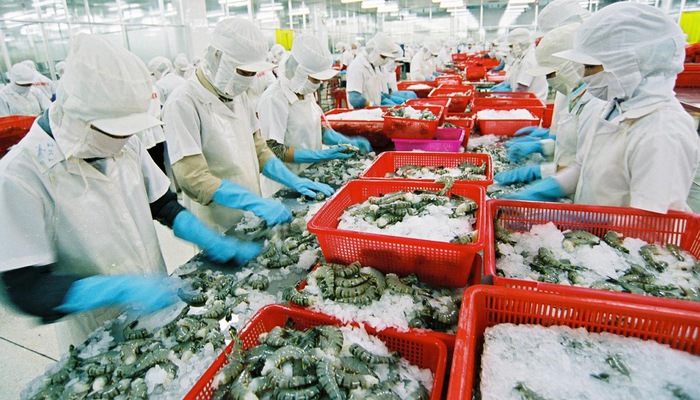 In 2013, Mitsui invested in Minh Phu Hau Giang Joint Stock Company (MPHG), a processing plant affiliated to Minh Phu. Since then Mitsui has contributed to optimizing management and operations of MPHG, it said. "By investing in the parent company, Mitsui will be able to apply the initiatives developed inside MPHG over to the entire Minh Phu group, and to leverage the sales networks established by Mitsui's global group to expand the company's sales."
It will also help Minh Phu to achieve further growth through the application of digital technology including AI in farming ponds and processing plants and the enhancement of the efficiency in shrimp supply chain from farming to marketing, it said.
Through this investment, Mitsui will continue its efforts to improve productivity, stability and sustainability of supply, while adding values to food products, it said. "Drawing on our global presence and business experience, we look forward to working with Minh Phu to expand production, enhance operations, and grow international sales," said Kenichi Hori, representative director with Mitsui.
"In our medium-term management plan we have identified nutrition and agriculture as a strategic growth area for our business. By increasing our investment in Minh Phu and supporting its growth strategy we aim to strengthen earnings from our food business, and respond to growing demand for protein, particularly from a growing middle class in Asia."
Taku Morimoto, chief operating officer of Mitsui's Asia Pacific business unit, called the investment a "great example of Mitsui's local business origination capabilities".
"Since investing in Minh Phu Hau Giang, we have formed a strong partnership with the company locally through our operations in Vietnam. We look forward to continuing to work with Minh Phu as the company enters its next stage of growth."
Back in February Mitsui was being tipped to invest $100m in the Minh Phu move. In October 2018, Minh Phu had revealed details of its plan to issue 75m shares at a value of VND 757 billion (then $32.9m) in 2018-19, with its charter capital expected to rise to VND 2.15 trillion ($93.5m). At the time, the company said there were firms from the US, Japan and South Korea interested in the shares, while Vietnam Investment Review confirmed on Feb. 4 that Mitsui was one of the interested parties.
Source: Undercurrent News