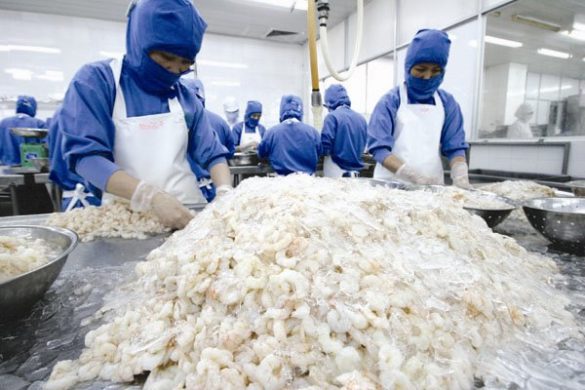 Japan remained one of the few bright spots for the Vietnamese shrimp industry during the quarter, as it battled an increasing world supply and low prices. Overall, the country saw its export value reduced by 17% compared to the same three-month period in 2018, according to VASEP.
This while Vietnamese pangasius exports grew by 8% after increasing by 37% during the previous quarter, and tuna, squid, octopus and other marine fish exports all saw positive growth (up 19%, 12% and 22% respectively).
Japan, which has maintained a favorable trade agreement with Vietnam for nearly 10 years, counts on the Southeast Asian country for 25.6% of its shrimp imports, according to VASEP. It is the only one of Vietnam's top eight markets to have seen an increase in the first quarter.
And March was a particularly good month for Japanese importers of Vietnamese shrimp, as they took in more than $54 million worth, a 4.3% increase over the same month in 2018, according to VASEP. The price of different sizes of Vietnamese vannemei that's been peeled, frozen and breaded (HS 16052990) has ranged recently from $8.20 to $11.90 per kilogram, VASEP reports.
Source: Undercurrent News