During the first 11 months of 2018, Vietnam supplied 25% of Japan's imported coffee products, compared with 27% from Brazil, which saw its Japanese exports fall 7% year on year over the same period. Most of Vietnam's coffee beans are of the Robusta variety, known for being relatively easy to grow and resistant to disease and pests -- qualities that ensure stable crops. The beans make for a heady, somewhat bitter coffee in contrast to Brazil's more costly Arabica beans, which tend to have a sweeter, softer flavor.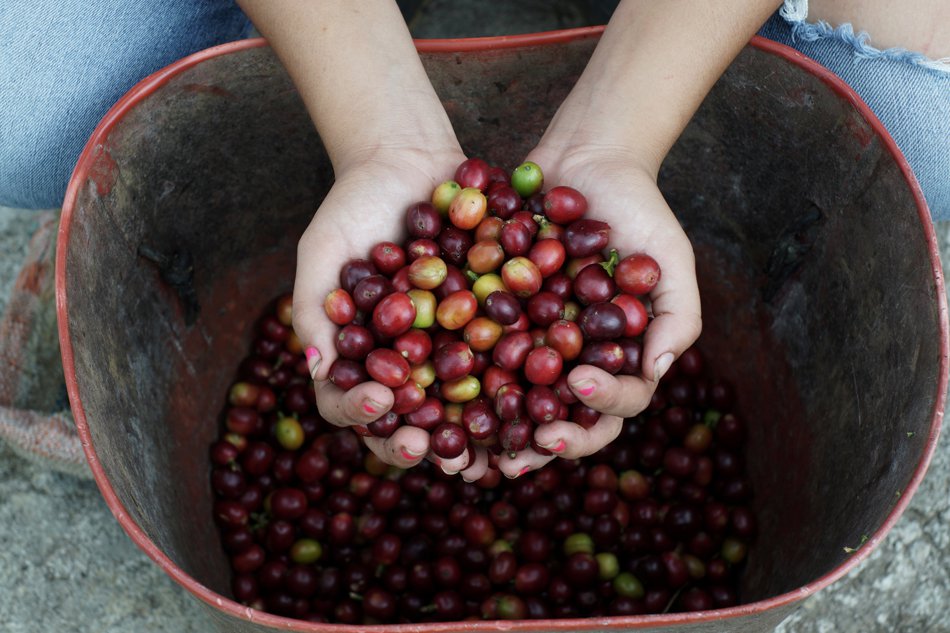 According to Toyohide Nishino, executive director of the All Japan Coffee Fair Trade Association, consumer thirst for good tasting, low-priced coffee is driving Robusta's market share. Japan imported 88,000 tons of unroasted coffee beans from Vietnam in all of 2017 -- a tenfold jump from a decade before -- and surged 15% year on year to 94,000 tons in the 2018 January-November period alone. Robusta beans are currently trading at around $0.68 per pound, less than 30% that of Arabica, which go for about $1.03 per pound. Moreover, prices for Robusta have been trending down since last year due to expectations of higher global production.
In Japan, Robusta has been mainly used to manufacture instant coffee and is often sold in single-cup packages, popular with one- or two-member households, a growing consumer group. Instants must be full-bodied and bitter enough to balance the sweetness of cream and sugar, which is why Robusta is preferred, according to Ajinomoto AGF, a food and beverage subsidiary of Ajinomoto. But Robusta is gaining in the home-brew market too, as suppliers mix it with Arabica to reduce prices. Robusta is also being found in more coffee shops and to make budget-priced, private label brands for retailers.
Proximity gives Vietnam and its Robusta beans an advantage in the Japanese market, since shipping from Vietnam or other regional producers takes only about half as long as Arabica coming from Latin America. And among Southeast Asian coffee producers, Vietnam's larger production base offers a more stable supply than, for example, Indonesia.
Another factor behind Robusta's rise is the gloomy outlook for global coffee production due to climate change. As temperatures rise and droughts intensify, good coffee beans will become increasingly difficult to grow. Some estimates predict that about half the "coffee belt" where high-quality Arabica is grown -- a band extending 25 degrees north and south of the equator -- could be unproductive by 2050.
Robusta is unlikely to replace Arabica completely, according to a spokesperson for Key Coffee, a major Japanese coffee roaster. But many industry insiders see rising demand for Arabica-Robusta blends. Vietnam is looking to expand market share by increasing bean yields per tree. As a result, Vietnam's coffee production in fiscal 2018 grew 4% year on year to a record 30.4 million 60-kg bags, according to the U.S. Department of Agriculture.
To handle the increased production and ramp up coffee exports, Vietnamese coffee roaster TNI Corporation is building new processing plants for its King Coffee brand. "We are anxious to develop King Coffee, the biggest coffee brand in Vietnam, to gain traction in the international market," said CEO Le Hoang Diep Thao.
Domestic demand is also fueling Vietnam's coffee output, with coffee shops now the favored hangouts for young people and three-in-one mixes of instant coffee, sugar and powdered milk a favorite with workers.
Meanwhile, even though Japanese demand for Arabica coffee remains solid, Vietnam will be a beneficiary of a market increasingly polarized on the high- and low-end segments, says Shiro Ozawa, an adviser for Tokyo-based specialty coffee trader Wataru and Co.
Source: Nikkei Asia Review