The International Trade Centre (ITC), UPS and Vietnam Trade Promotion Agency are committed to supporting women entrepreneurs in Viet Nam, and focus on expanding their cross border business opportunities. As part of the ITC SheTrades and UPS project, 15 women entrepreneurs from agriculture and food and beverages sector in Viet Nam will receive support to participate in the international trade fair, Food Expo 2019 at Ho Chi Minh City, Viet Nam.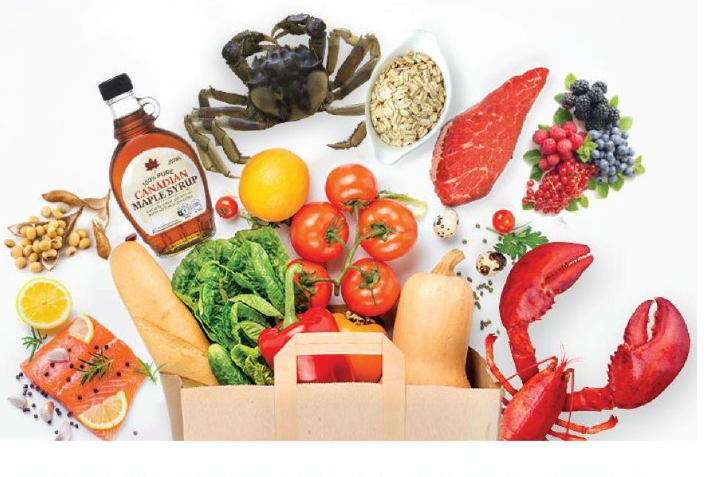 With increasing consumption of organic food, increase in demand for food and beverages due to rapid urbanization, rapid economic growth in several developed and developing countries and expanding disposable income, the scope and potential for the global food and beverages market is expected to rise substantially in the forecast period. Global revenue in the Food & Beverages sector amounts to US$212m in 2019. This is expected to show an annual growth rate of 17.2%, resulting in a market volume of US$400m by 2023. The ITC SheTrades delegation aims to tap into this market and explore new market opportunities in the regional and international markets.
If in Ho Chi Minh City, visit the SheTrades delegation at Booth H25-H30!
When: 13-16 November, 2019
Where: Food Expo, Saigon Exhibition and Convention Centre (SECC), 799 Nguyễn Văn Linh, Tân Phú, Quận 7, Hồ Chí Minh, Viet Nam
Booth Number: Booth H25-H30
For more inquiries, please contact:
Dr. Nguyen Bao Thoa
National Coordinator of ITC SheTrades Initiative
Lead Hub of T4SD Hub Viet Nam
Email: [email protected]
Website: www.shetrades.com / www.intracen.org
List of companies and their social media
Company Name (English)

Company Name (Vietnamese)

Website

Facebook

Instagram

SAIGON HANOI IMEX CO.,LTD

CÔNG TY TNHH XUẤT NHẬP KHẨU SÀI GÒN HÀ NỘI

www.bariapepper.com

https://www.facebook.com/spices.baria.5

SAIGON IMPORT EXPORT AND DISTRIBUTION

SAIGON IMPORT EXPORT AND DISTRIBUTION

www.saigontpc.com

KIM BOI AGRIFOR., JSC

CÔNG TY CP NÔNG LÂM SẢN KIM BÔI

http://kimboivn.vn/

Măng Kimboi Vietnam

DALA GROUP., LTD

CÔNG TY TNHH DALA GROUP

www.dalahouse.com

https://www.facebook.com/DalahouseVN

https://www.instagram.com/dalahouse_farm_and_food/

CAT NGHI TEA CO., LTD

CÔNG TY TNHH TM SX TRÀ CÁT NGHI

www.catnghitea.com

https://www.facebook.com/catnghitea/?modal=admin_todo_tour

SAKY FOODS CO., LTD

CÔNG TY TNHH THỰC PHẨM SA KỲ

Www.sakyfoods.com

CHEER FARM FOOD JSC

CÔNG TY CP THỰC PHẨM NÔNG TRƯỜNG HẠNH PHÚC

http://cheerfarm.com/

https://www.facebook.com/cheerfarmjsc/?ref=bookmarks

VSAPAT TAY BAC FOOD

CÔNG TY CP NÔNG SẢN THỰC PHẨM SẠCH TÂY BẮC

www.vsapat.com

Thực Phẩm Sạch Tây Bắc

SUOI GIANG INVESTMENT AND TRADING JSC

CÔNG TY CP ĐẦU TƯ VÀ THƯƠNG MẠI SUỐI GIÀNG

suogiang.com

https://www.facebook.com/TraShanTuyetCoThuSuoiGiang/?ref=bookmarks

DONG GIAO CO.,LTD

CÔNG TY TNHH TM ĐỒNG GIAO

www.shevia.net

https://www.facebook.com/1969s-1449633365260436/

SOK FARM CO., LTD

SOKFARM

www.Sokfarm.com

Sokfarm.com - Product from Coconut Sap.

MEKONG COCONUT OIL COMPANY

CÔNG TY TNHH MTV DẦU DỪA MÊ KÔNG

www.boniebee.vn, www.cocovie.com.vn,

https://www.facebook.com/boniebeevn/, https://www.facebook.com/cocovie.com.vn/

IDD CORP

CÔNG TY CỔ PHẦN TẬP ĐOÀN IDD

http://hancoffee.com.vn/

https://www.facebook.com/iddhancoffee.vn/

https://www.instagram.com/hancoffee.vn/?igshid=wagmjniyab2b

TANISA CO., LTD

CÔNG TY TNHH TANISA

www.tanisagroup.com

Tanisa - Vietnamese rice paper, spices

KIM HAI FOOD TECHNOLOGY CO., LTD

CÔNG TY TNHH CÔNG NGHỆ THỰC PHẨM KIM HẢI

www.afruit.com.vn