In all Vietnam Foodexpo editions (from 2015 - the first time the exhibition held to date), there have been the participation as exhibitors of businesses having products awarded with National Brand. These businesses always show their professional participation from their booth designs, product displays and customer access to on site business match-making activities... in all Vietnam Foodexpo editions.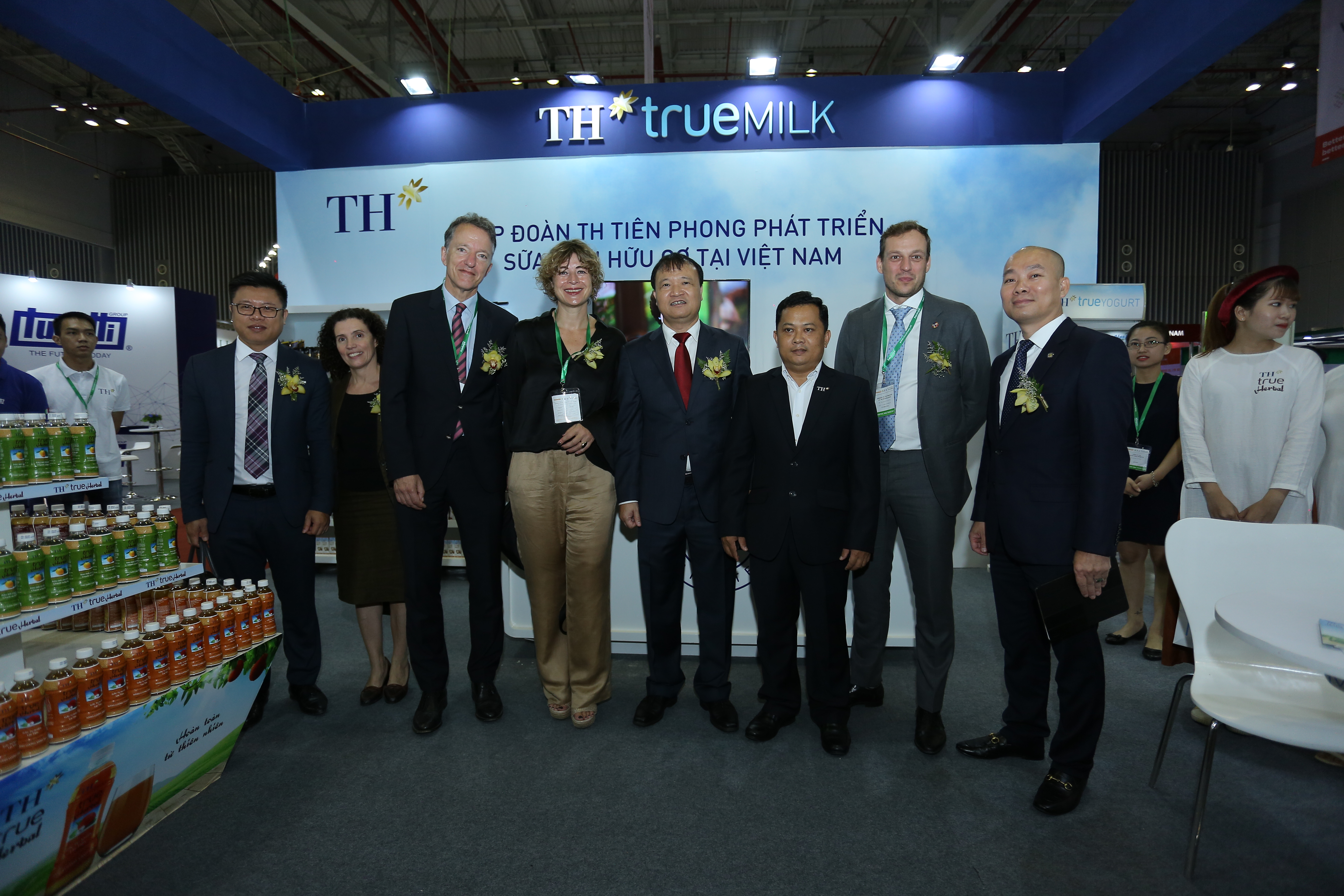 In 2018, companies having products awarded national brand such as Quang Ngai Sugar JSC, TH Food, Vissan, etc participating in the exhibition were given the "Vietnam Foodexpo 2018 Impression Award". These are companies that had good investment in expressing their brand image and prestigious products through designing special booths on large areas at the exhibition.
These businesses brought to the exhibition leading products and brands in the Vietnamese food industry such as Vinasoy soymilk, TH True milk, fast food, etc. During the 4 day exhibition, National Brand booths were always crowded with visitors, contributing to the great success of the exhibition.
The Vietnam National Brand Program was approved by the Prime Minister under the Decision No. 253/2003 / QD-TTg dated November 25, 2003. This is the only program of the Vietnamese Government to promote national image and national brands through product (goods and services) brands. The Prime Minister assigned the Ministry of Industry and Trade to be the standing body, responsible for coordinating with ministries and sectors to implement the program.
Companies having products awarded National Brand are those certified by the State for the prestige of their products representing 3 pillars of value: "Quality – Innovation - Pioneering Capability". Bringing the National Brand has helped many big brands gain good scores at various domestic and international fairs and exhibitions.