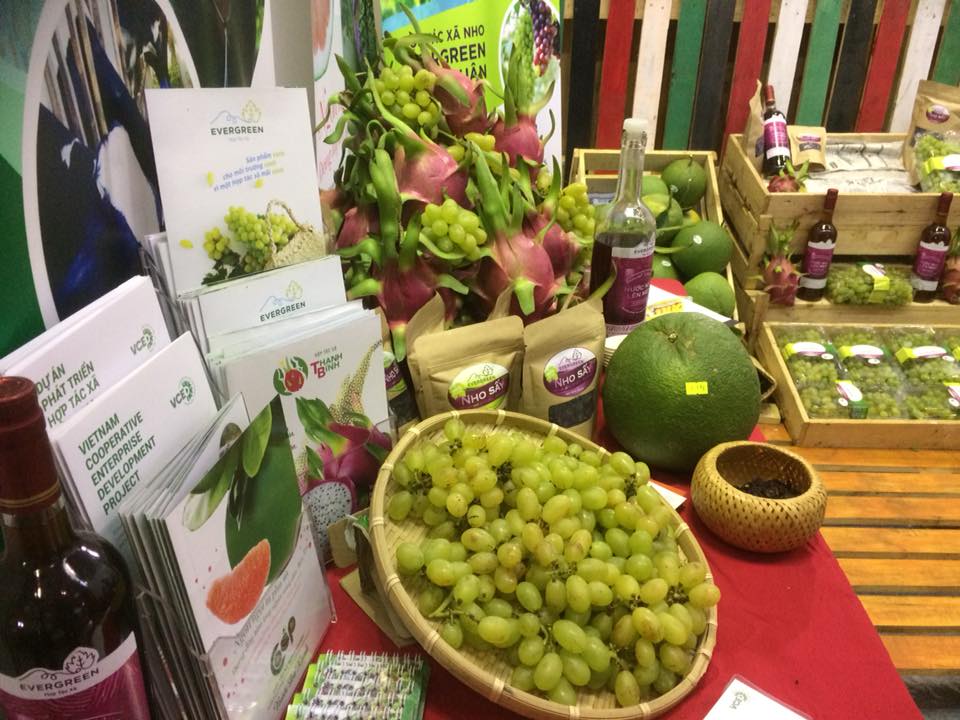 Three cooperatives benefited from the VCED project include Ben Tre Green Grapefruit Cooperative, Thanh Binh Cooperative and Ninh Thuan Evergreen Grape Cooperative.
Do Anh Thu from VCED said that during the four days of Vietnam Foodexpo 2018, the cooperatives had the opportunity to introduce grapefruits, dragon fruits, grapes, fermented grapes and dried grapes. Throughout the exhibition, the cooperatives could meet potential partners directly, explore future markets for agricultural products and search for advanced agricultural processing machines and equipment.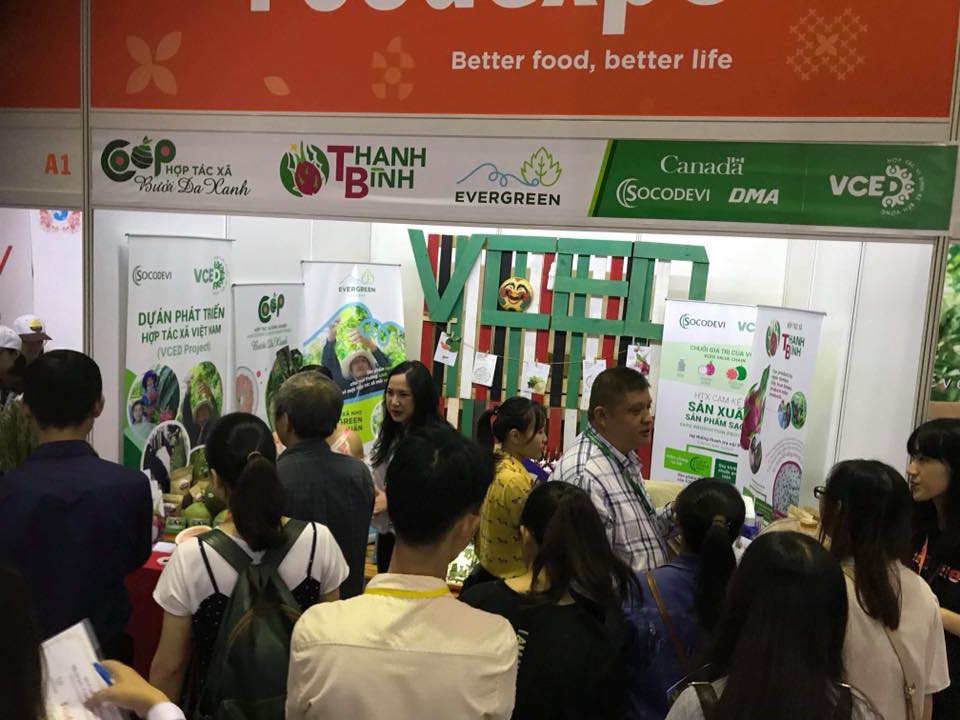 VCED is the Vietnam Cooperative Development Project, which is responsible for supporting the transformation of the cooperative sector in Vietnam to improve their competitiveness and increase their contribution to the equal and sustainable development of the economy, as well as the condition of the household's livelihood. The project uses a value chain approach to develop a strategic position for the cooperatives in the chain so that they can increase benefits to farmers. The VCED project is implemented in five years and will directly reach 10,000 households, including 500 young people.
The main objective of the VCED project is to improve the economic conditions of women and men in Vietnam by building more sustainable, more equal, more competitive, more market oriented cooperatives in the value chain.
VCED operates in five provinces: Soc Trang, Lam Dong, Ninh Thuan, Binh Thuan and Ben Tre and is operated by SOCODEVI. SOCODEVI is Canada's network of cooperatives and mutual societies, working with the goal of sharing technology, expertise, and knowledge with partners in a developing world. SOCODEVI contributes to sustainable development through the cohesion of its member organizations; and through the promotion of cooperative model, reciprocal organization and other linkage models in the countries where SOCODEVI operates, with the goal of empowering local communities.