Italian businesses participating in the exhibition highly appreciate the potential of the Vietnamese food market and express their desire to learn more and bring more products to Vietnamese market.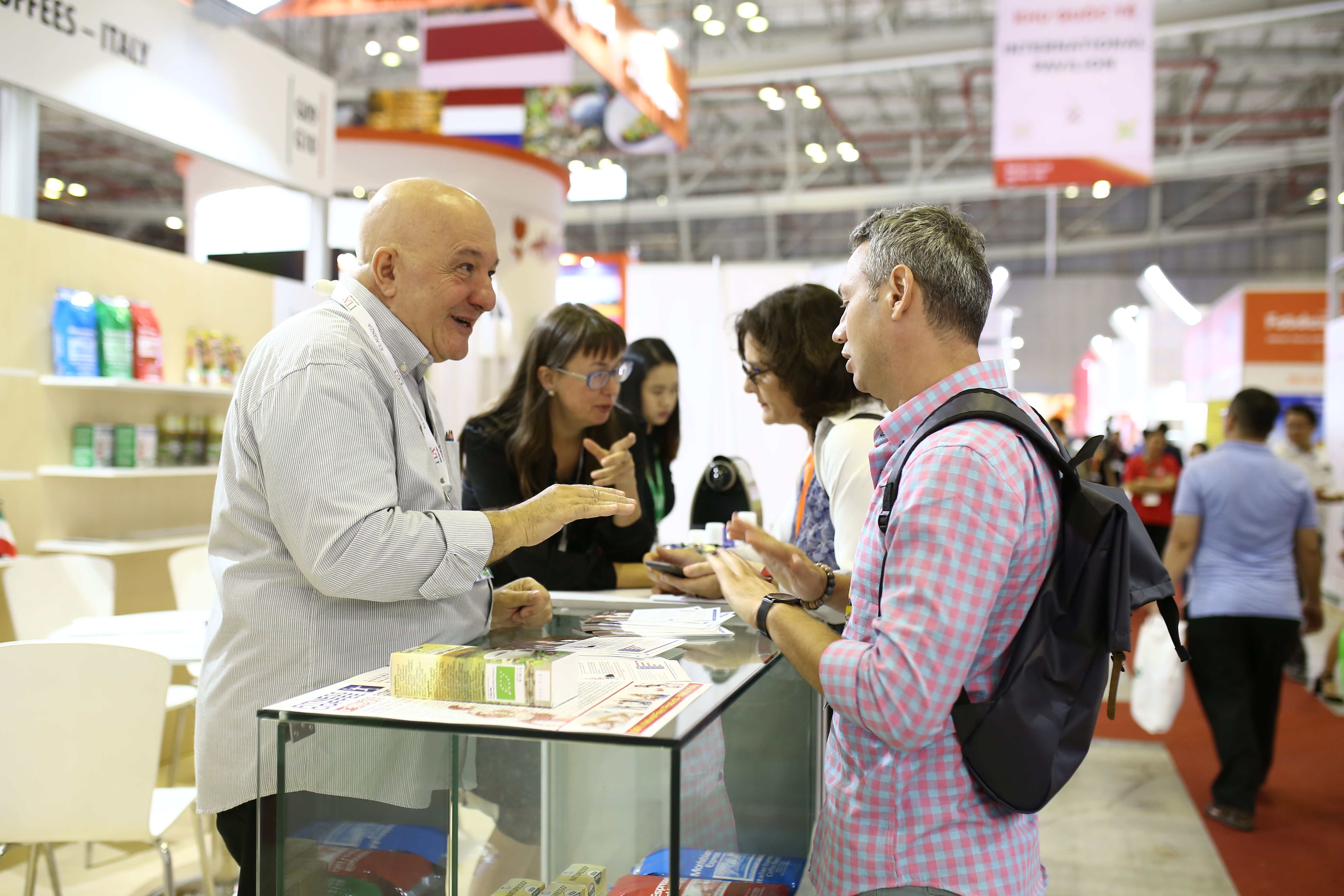 Ms. Irina Tanina, Export Manager of Fitness Coffee GVM, the manufacturer and exporter of Italian coffee, tea and barley, one of the five Italian companies participating in this exhibition, said this is the first time the company goes to find business opportunities in Vietnam, which is also the first market of Southeast Asia that Fitness Coffee goes.
"Participating in Vietnam Foodexpo 2018, Fitness Coffee would like to look for distributors to bring our coffee products to consumers in Vietnam. With healthy coffee mixed with healthy herbs, Fitness Coffee is confident that our products will conquer Vietnamese consumers after being sold in more than 30 countries", Irina said at the event.
Irina Tanina also stated that, with a population of more than 90 million and a growing demand for healthy food and drinks, Vietnamese market is attracting the attention of the Italian business community, thought Vietnam is the world's leading coffee exporter.
Besides Fitness Coffee GVM, the other four companies include Cooperativa Produttori Suini Prosus S.C.A - specializing in supplying and processing pork products; Divella F. S.P.A with pasta, canned tomatoes, wheat flour, biscuits, pure olive oil, balsamic vinegar, canned beans, rice ...; Pastificio F.Lli Cellino S.R.L producing pasta and World of Italia SRL specializing in canned food with typical products like peeled tomatoes, minced tomatoes, pizza sauce, mashed tomatoes, vegetables, beans, instant tomato sauce for pasta, red and green pesto sauce, olive oil and balsamic vinegar, etc.
Italian cuisine is characterized by its simplicity, focused on natural ingredients such as tomatoes, garlic, olive oil, green leafy vegetables and whole grains. However, Italian food is still unique, ensuring the balance of energy and nutrition. This makes the food culture of the boot shaped country becomes popular globally, including in Vietnam. Many Italian restaurants are being developed in Ho Chi Minh City and Hanoi.