This is the 4th time the contest organized by the Vietnam Trade Promotion Agency under the Ministry of Industry and Trade in coordination with the Saigon Professional Chef Association.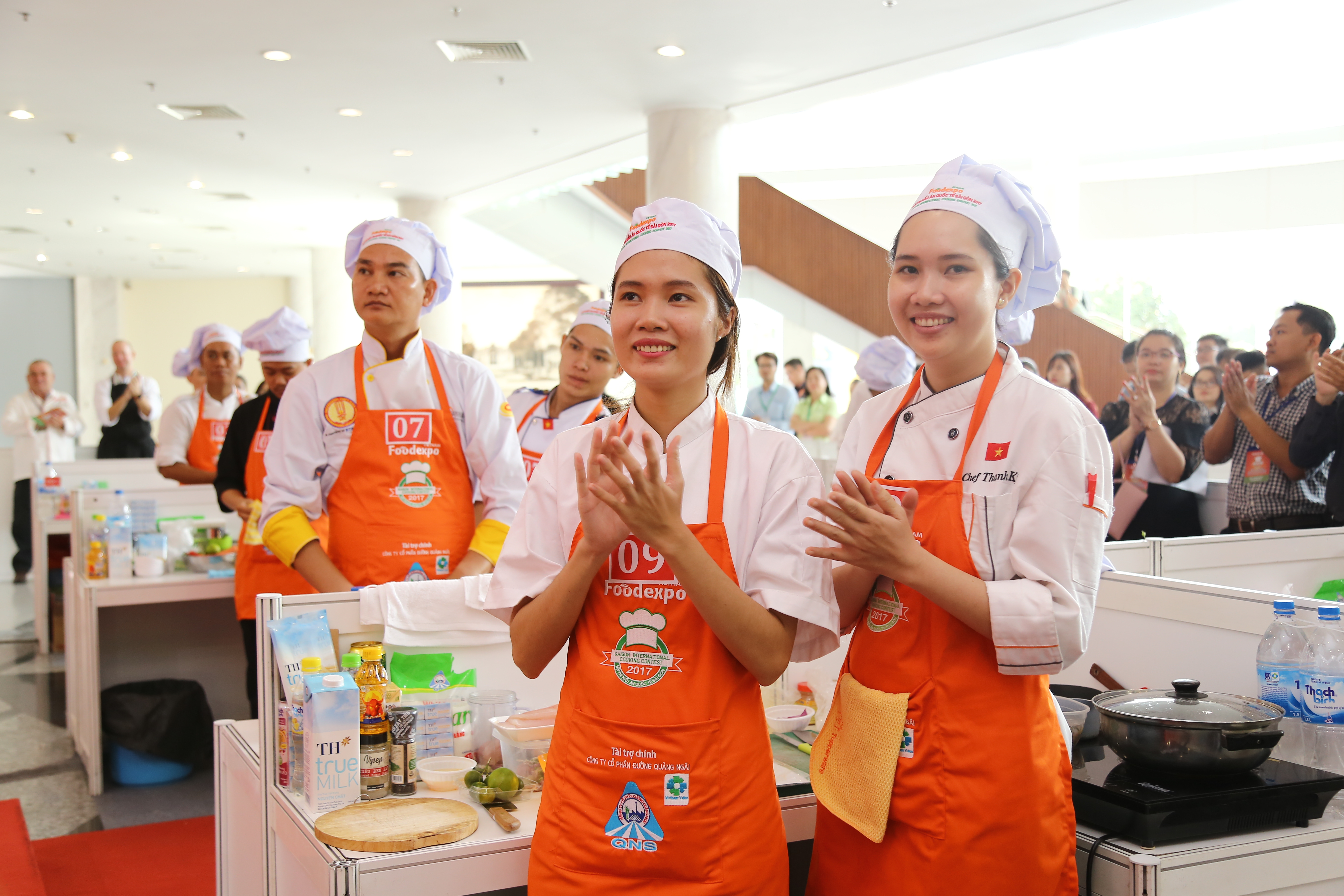 Candidates attending the 4th time of the Contest
Speaking at the contest, Doan Thi Thu Thuy - Deputy Director General of the Vietnam Trade Promotion Agency said: "The contest aims to promote and bring Vietnamese food materials to the world, because our country's food materials are very diverse. All contestants use domestic ingredients to cook food for the world".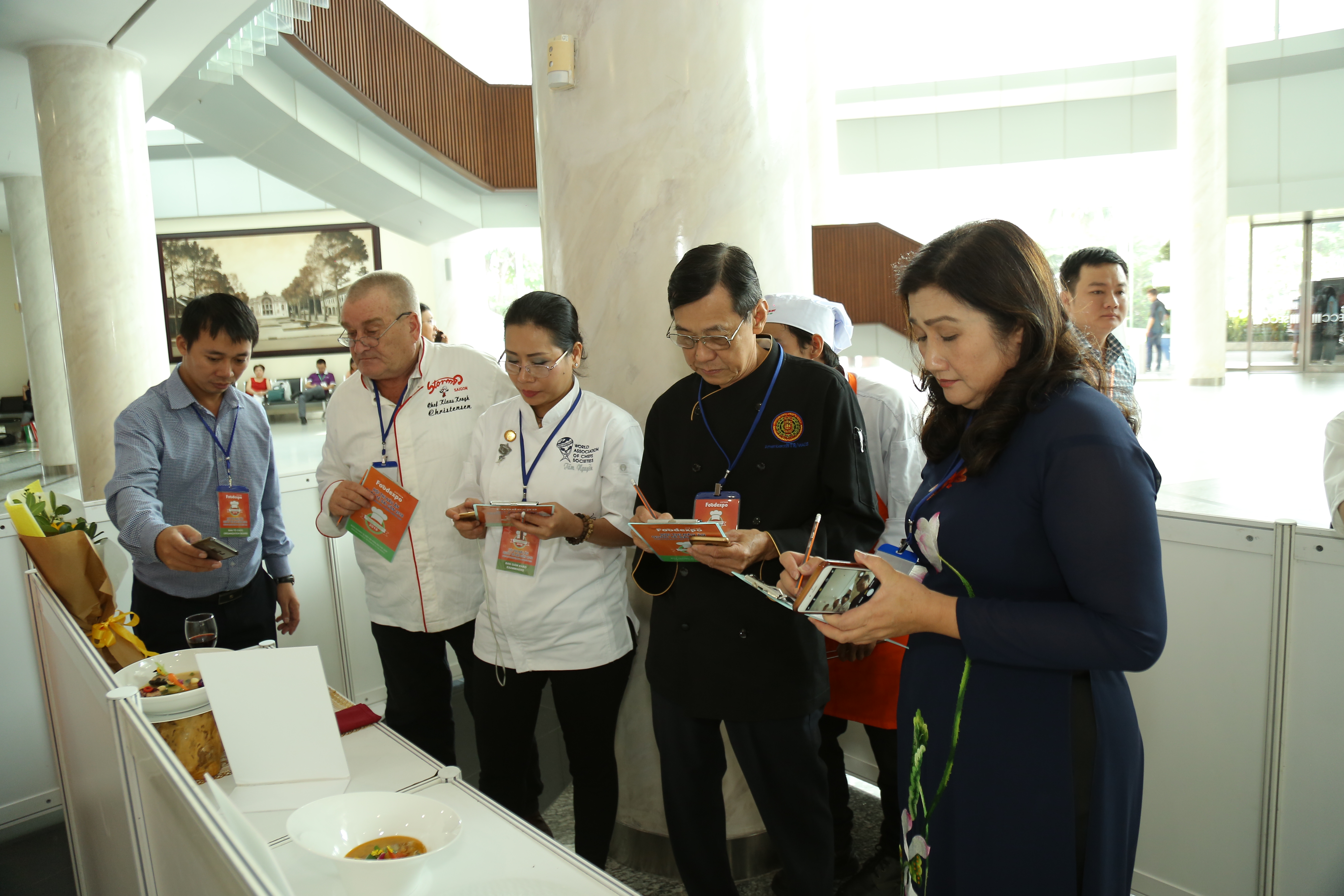 The judges mark the dishes
This year's Michel Louws, Michelin-star chef of the Netherlands, joins the judging panel. The contest jury has graded the dishes basing on 6 factors: cooking process, taste; color status; presentation, creativity and food safety.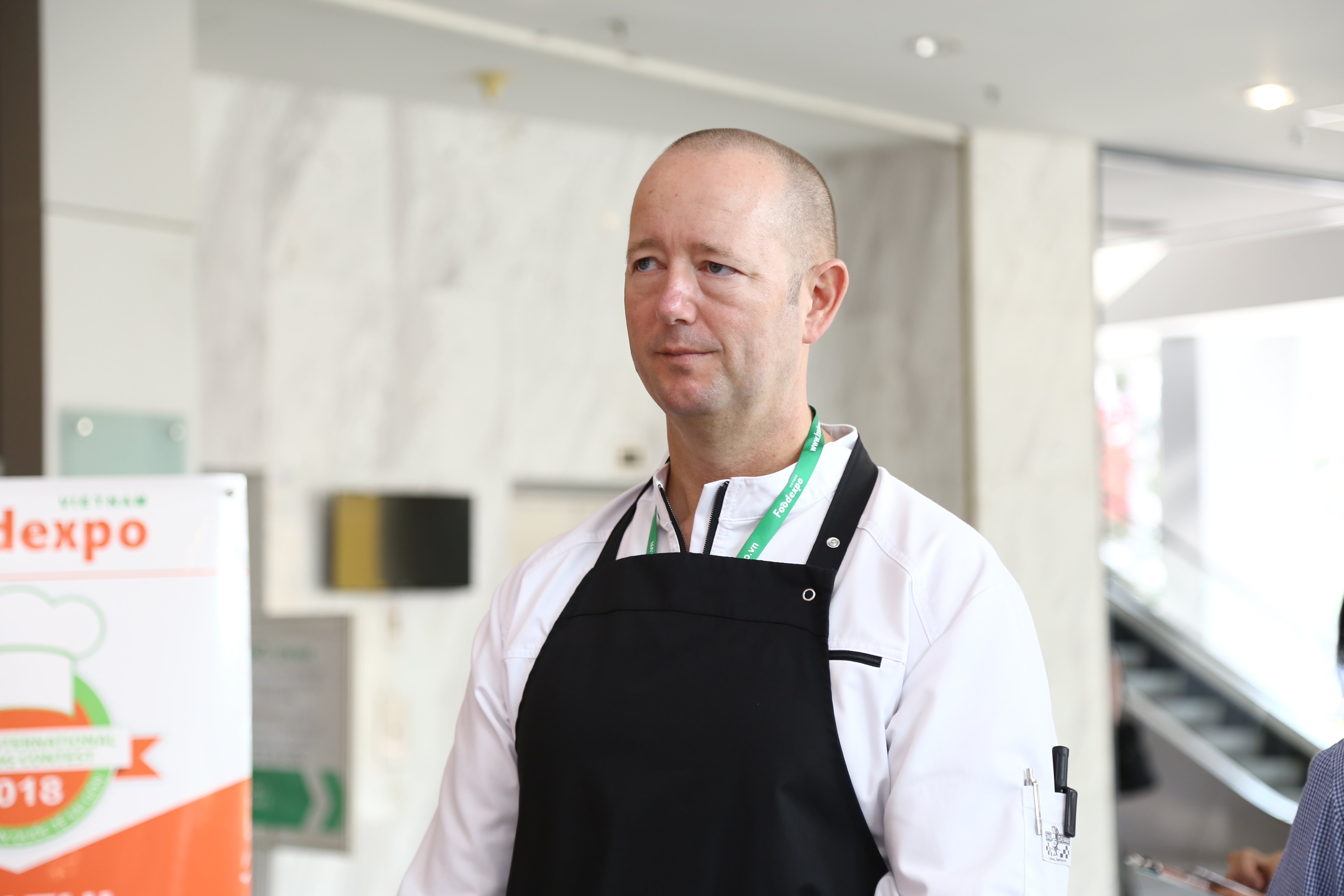 Michelin-star chef Michel Louws of the Netherlands mark dishes in the contest
Thanks to excellent performance at the contest, chef Ngo Nguyen Thai Hien from Gach Ong Restaurant (Thu Duc District - Ho Chi Minh City) won the champion for 02 dishes: plum salad with litchi fruits, orange and octopus, pan-fried veal with Ban soy sauce of North West taste served with cassava, cyperus and vegetables.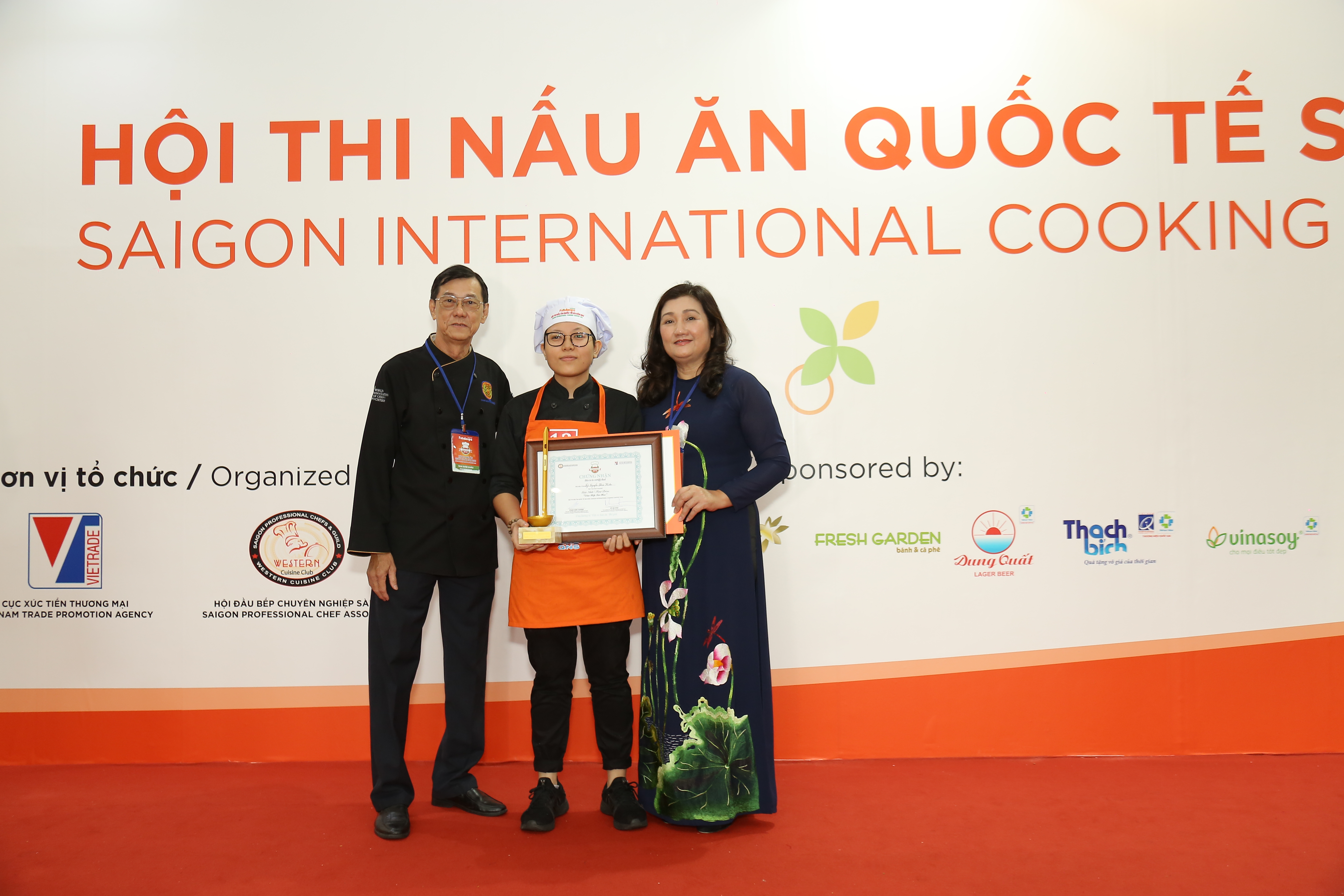 Chef Ngo Nguyen Thai Hien wins the contest
Sharing her joy with the award, Thai Hien expressed that when participating in the contest, she put a lot of trust in her dishes. Awarded the contest champion, Thai Hien feels very happy and trusts in the judges' equal assessment. "The two main dishes I introduce contain many kinds of raw food materials and flavors, but they do not lose the essence of Vietnamese flavor and still fit well with foreigners' taste," said Thai Hien. .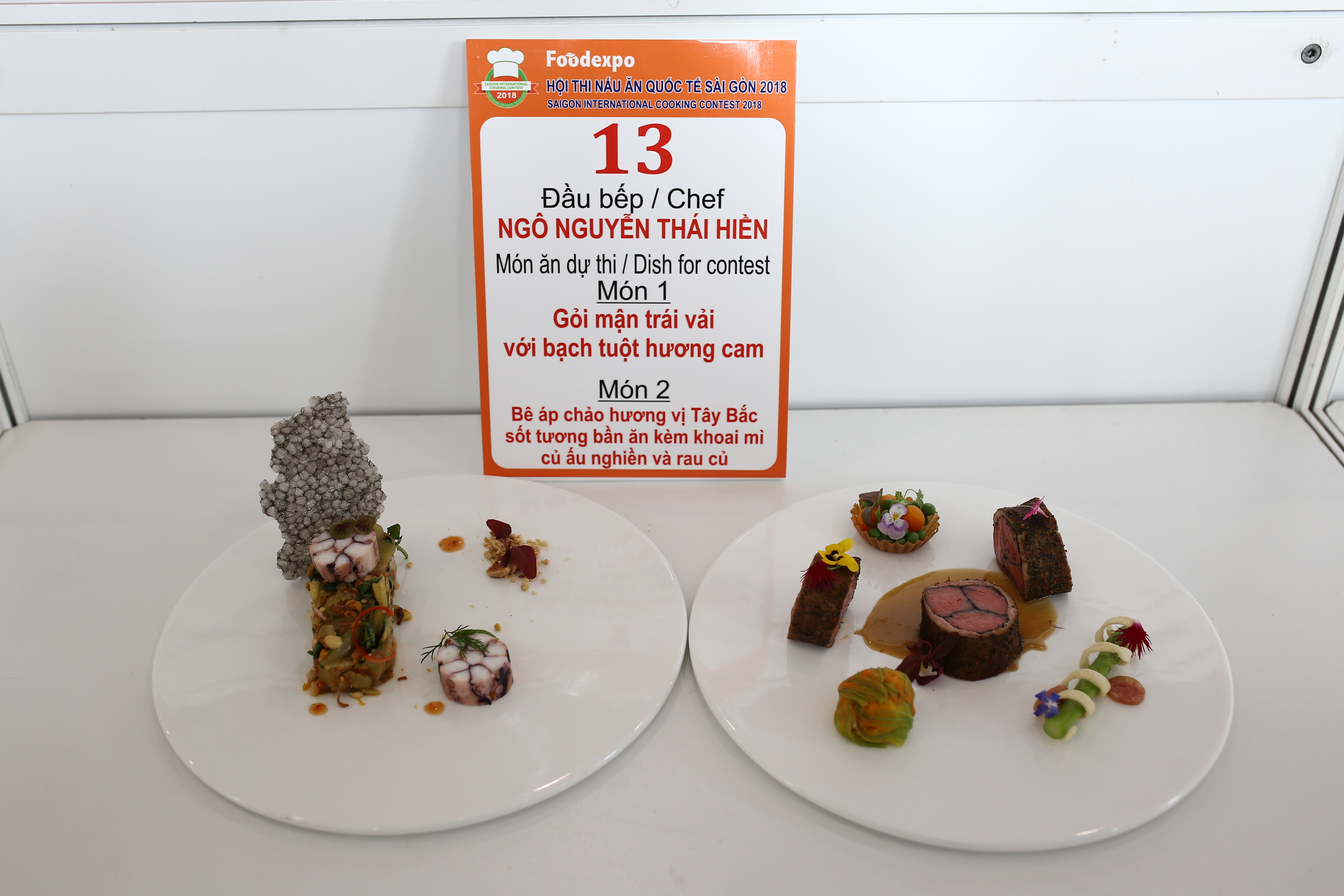 02 dishes won the top marks of the contest
Besides the first prize, the jury also awarded 02 second prizes, 03 third prizes and 08 consolation prizes for excellent contestants.
Huynh Ngoc Huy - Secretary General of the Vietnam Macadamia Association said that: "The contest is a very special event of the Vietnam Foodexpo. This is also one of the effective ways for promoting Vietnamese food ingredients to foreign markets".