In order to provide domestic customers, partners and consumers access to high quality foreign products, Vietnam Foodexpo 2018 spares a separate international zone for displaying thousands of typical agricultural and food products and foodstuffs of each foreign country and territory. In particular, the emphasis is environmentally friendly and healthful products.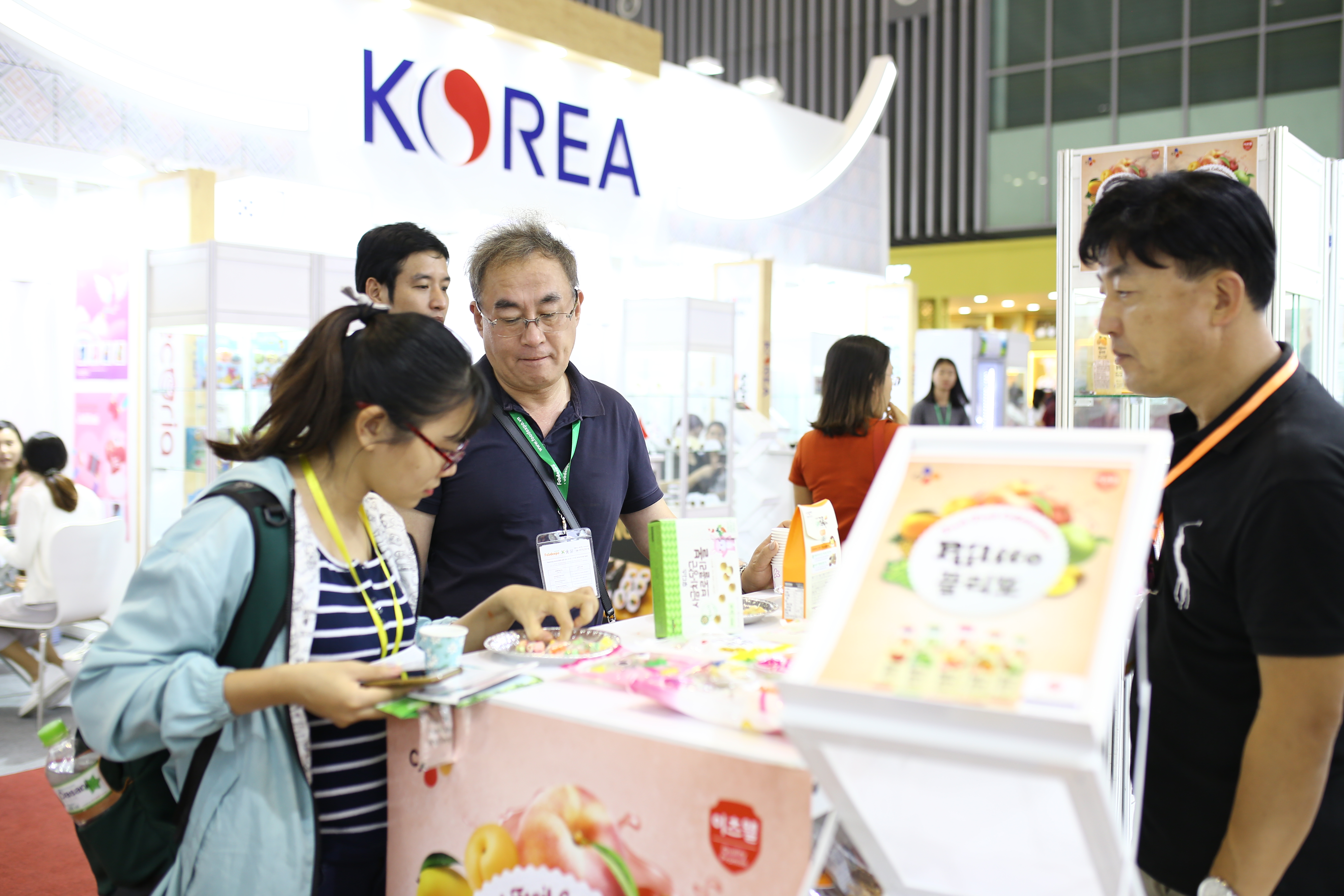 Korea is one of the countries having a large number of national leading food companies participating in every edition of Vietnam Foodexpo to date. This year, Korea pavilion continues to showcase seaweed produced in clean seawater around the Hong Hai Sea area, sauce and spices of Korea's top sauces maker Chungwoo Food. Crown Food, beverage, tonic drink, kimchi, fresh fruits, nutritious food substituting for meals, ginseng food, Caosule, tea and coffee, lemon honey powder, fruit powder, fresh mushrooms, instant noodles, etc.
For the first time participating in Vietnam Foodexpo, Poland has brought to the exhibition internationally experienced food business. Polish Agrico Company has experienced nearly a century in the field of meat processing, applying advanced heat treatment technology, with delicious recipes to create high quality products and unique taste. A-Lima-Bis of Poland has 25 years of experience in supplying Poland and the world whey powder and liquid whey powder made from Polish milk.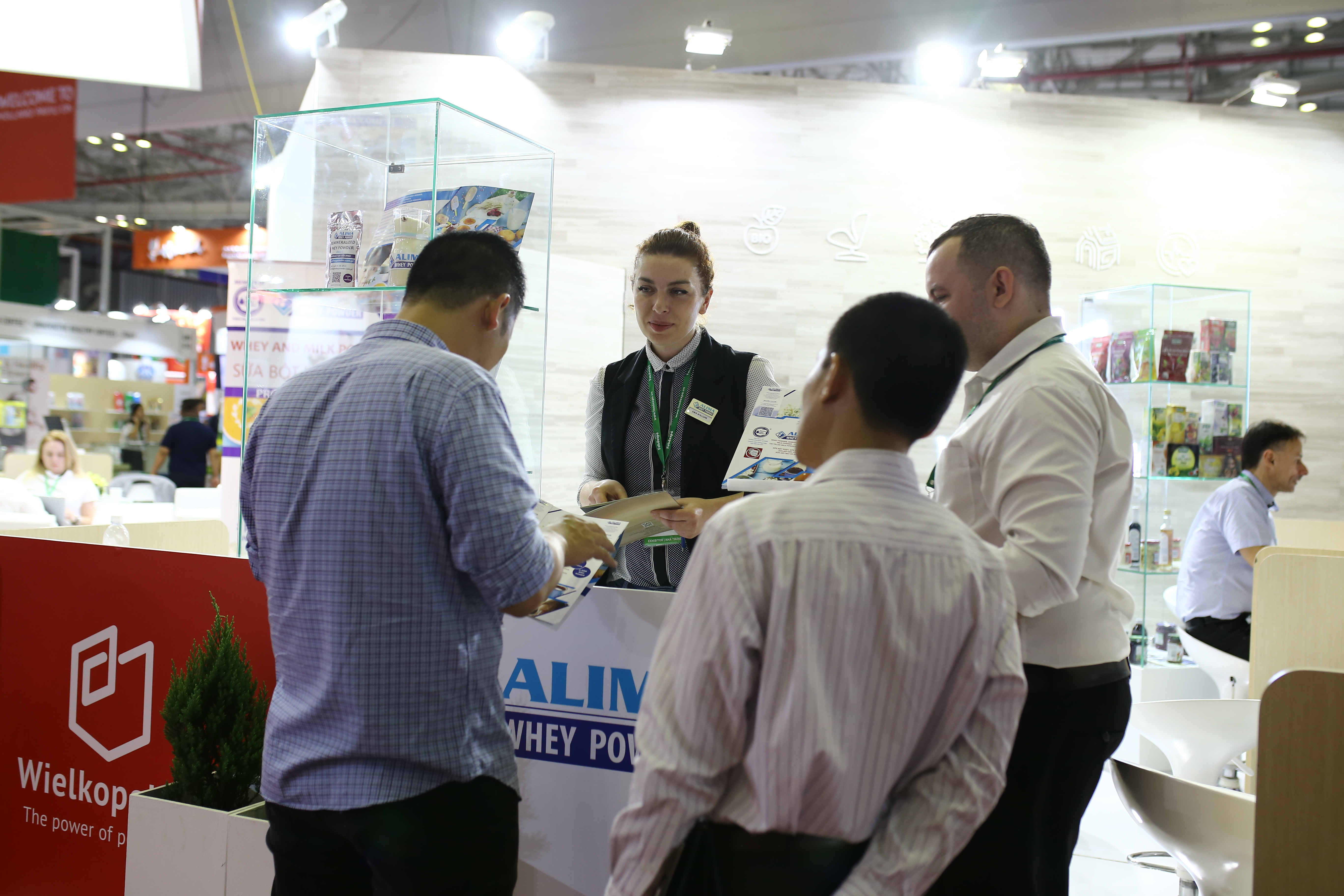 In addition to direct exposure to foreign products, this is also an opportunity for Vietnamese businesses to learn more about the supply and consumption trends of agricultural and food products of the world right here in Vietnam; as well as ways to promote trade, do professional marketing activities for products of foreign companies, and find opportunities for cooperation in production, trade and investment.
The international pavilion area at Vietnam Foodexpo 2018 with a lot of rich and diverse activities shows that foreign organizations and companies look forward to establishing diversified cooperation in the food industry with Vietnam.