Chinese business delegation included rice importers of Guangdong Province, China. This is the second time in the year, the Chinese delegation went to Vietnam to purchase rice. This showed their desire to promote mutual commercial cooperation between Vietnam and China in rice trade.
In addition to the working program at Vietnam Foodexpo 2018, the Chinese delegation participated in Vietnam – China business match-making event; visited rice processing establishments of rice exporters in Long An province.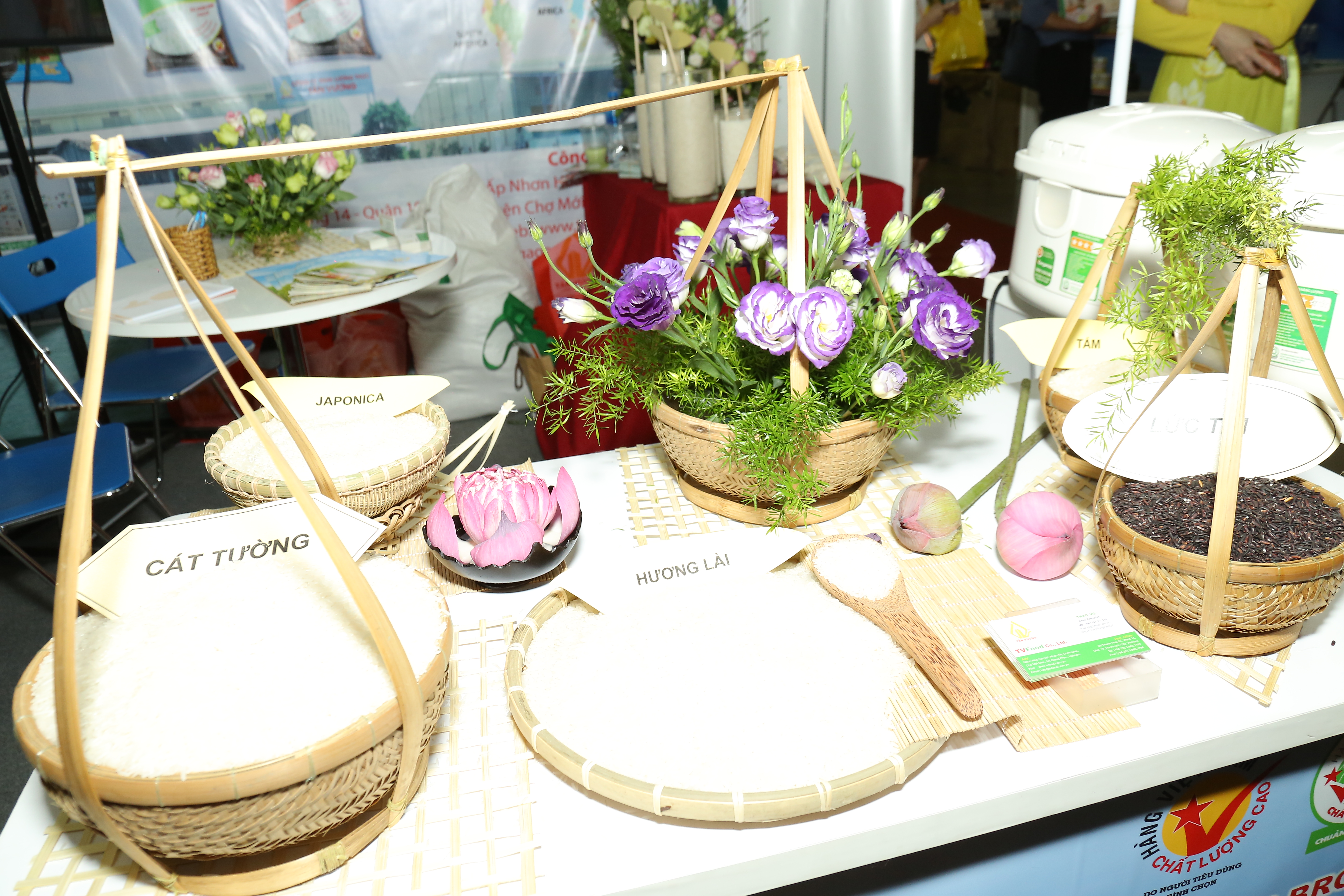 Chinese rice importers visited Tan Vuong Co., Ltd.'s clean rice stall at Vietnam Foodexpo 2018
The delegation's activities were carried out within the framework of the Rice Trade Promotion Program 2018 led by the Import-Export Agency under the Ministry of Industry and Trade (MOIT), in coordination with the Asian-African Market Department of MOIT, The Trade Branch Office of Vietnamese Embassy in Guangzhou, China and the Industry and Trade Department of Long An province.
China is Vietnam's major rice importer, accounting for about 25% of Vietnam's total rice exports. In the first 10 months of 2018, rice exports to China reached 1.24 million tonnes, valued USD 0.64 billion). In the Chinese market, the share of Vietnamese rice products accounts for nearly 50% of China's total rice imports.
"With its dominance and potential of rice production, advantages of friendly neighborliness, close geographical distance and favorable trading conditions between the two countries, Vietnam recognizes that there are a lot of practical potentials for developing the rice trade relationship between Vietnam and China for mutual specific benefits", assessed by the Import-Export Agency.
According to the Import and Export Agency, strengthening rice trade with China will help Vietnam expand consumption markets, helping Vietnamese farmers to sell more rice. The Chinese market will have stable supply sources of quality rice, competitive prices and convenient delivery to meet its domestic demands from Vietnam.
According to the Vietnam Food Association (VFA), since 2016, China has increased rice import control; therefore Vietnam's rice exports to China through unofficial channels have fallen sharply, although the export volumes through official channels have increased but not offset the reduction of volumes from unofficial channels. At present, 19 Vietnamese companies are allowed to export rice to China.