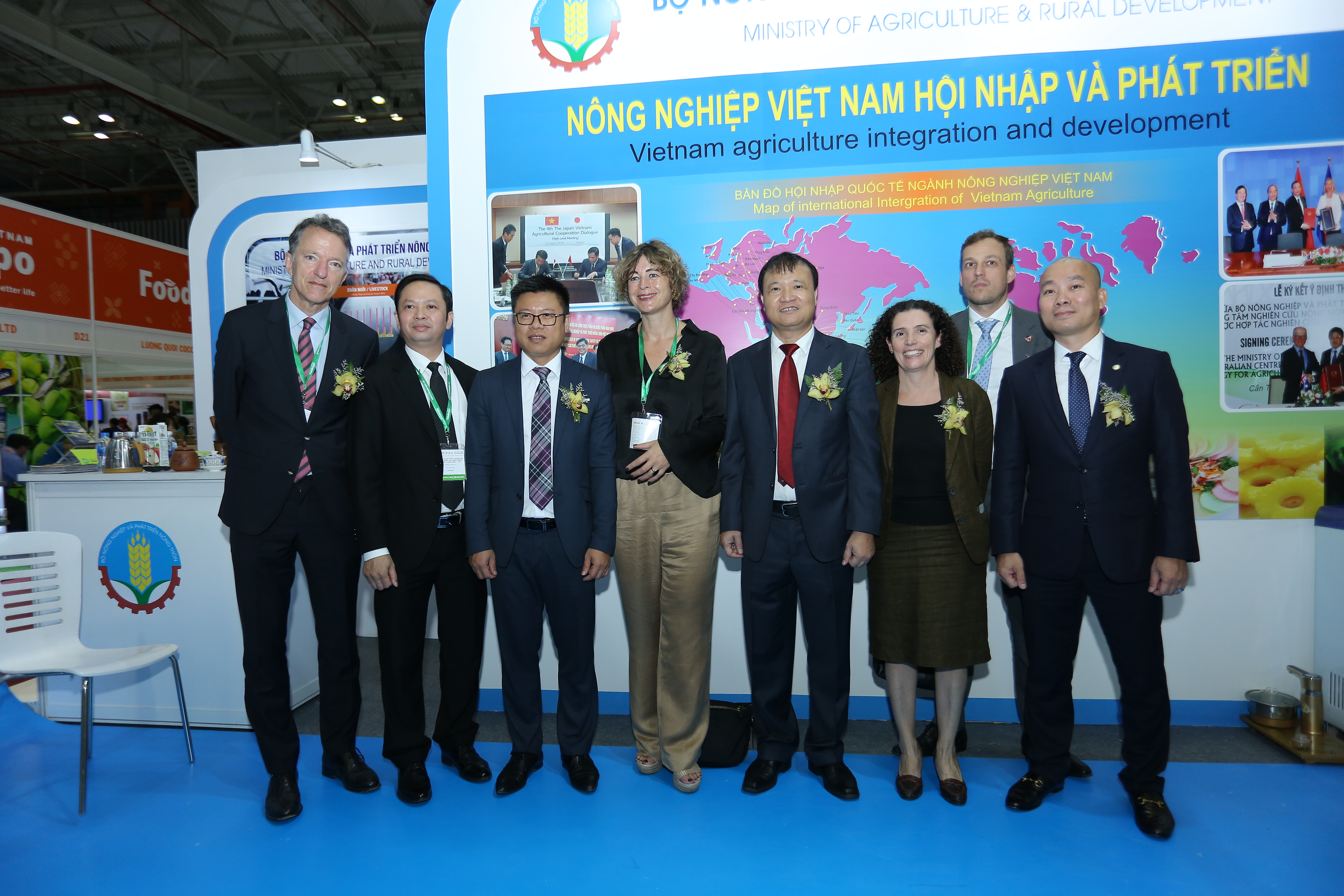 On an area of ​​36m2, the pavilion displays ​​agricultural achievements with the theme "Vietnam Agriculture - Integration and Development". It introduces typical export products valued over USD 1 billion such as rice, coffee seafood, tea, fruits, pepper, cashew...; processed food products (noodles, dried rice noodles, prawn crackers); coconut products; fruit juices ... selected from prestigious companies such as Sa Giang Import Export Joint Stock Company, Sannam Food Company, Ba Huan Joint Stock Company, Luong Quoi Coconut Company, Thai Minh Import-Export Trading Co., Ltd., Thai Chau Pure Coffee Co., Ltd., Minh Ha Production Trading Service Co., Ltd., Quang Ninh Aquaculture Production and Trading Company Limited (BAVABI), Ha Long Canned Food Joint Stock Company, VietRap Trade and Investment Joint Stock Company, etc.
The pavilion introduces typical agricultural products, typical agricultural export products with export value of over USD 1 billion, and some key export items of Vietnam. Thereby, it contributes to promote safe agricultural and food products, products produced under linkage chains to domestic and foreign consumers. In particular, the pavilion aims to propagate and promote Vietnam's agriculture in its integration progress in the region and the world.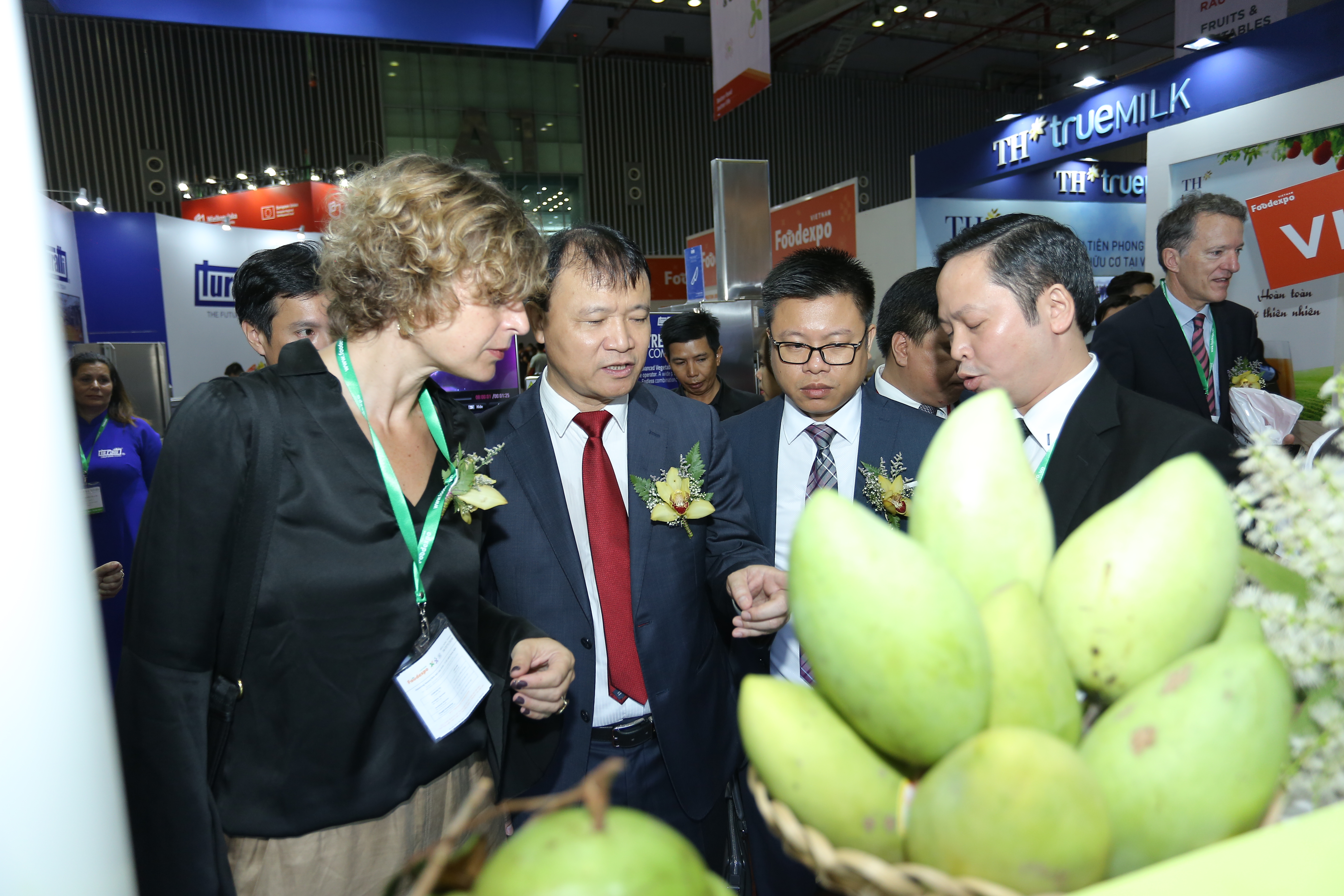 With stylish design, eye-catching layout, impressive display of products and activities for visitors to taste products, the pavilion has attracted thousands of visitors. A number of partners from Japan, Hong Kong, India and China have visited the pavilion to set up trading relations soon after the opening of the exhibition. Some items attract visitors' interest including Thai Chau coffee and sticky rice, Thai Minh tea, Ba Huan eggs and meat, seafood, cashew nuts, pepper, and processed products from rice such as vermicelli and rice noodles, etc.
Vietnam Foodexpo is a large international food exhibition that attracts many countries and regions. As stated by the exhibitors in the MARD pavilion, it is really efficient to participate in Vietnam Foodexpo 201. This is the opportunity to introduce agricultural and aquatic products, promote brands and enhance trade promotion activities in the country and for export.