The Vietnam Trade Promotion Agency (VIETRADE) - Ministry of Industry and Trade will coordinate with domestic and foreign partners to organize Vietnam Food Forum 2018 with the theme "Technology application in agricultural and food trade" on November 14th 2018 in Ho Chi Minh City. The forum in combination with a Business Match-making Program will be held in conjunction with the annual Vietnam Foodexpo.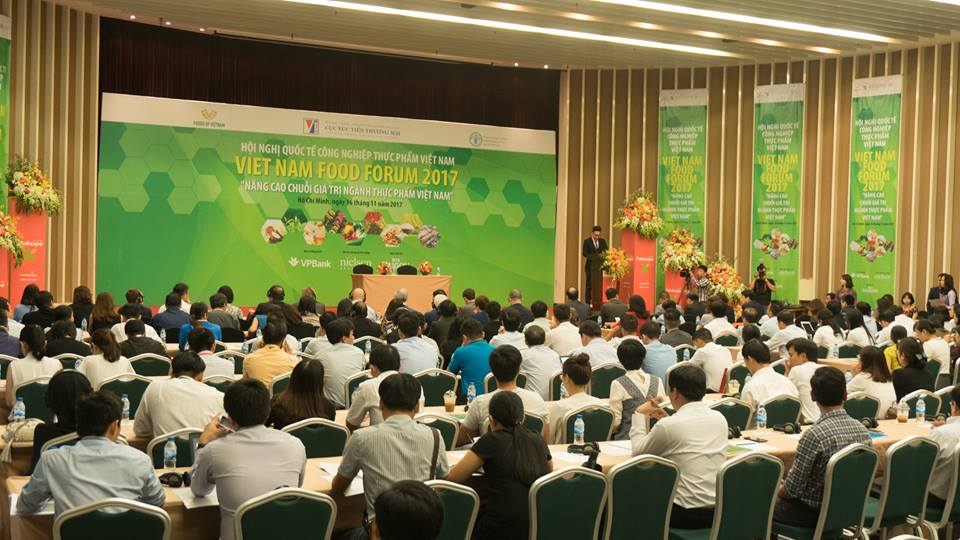 A scene of Vietnam Food Forum 2017
Technology application is considered as one of the important factors to increase productivity and quality of agricultural products recently. At the same time, technology application also helps to bring added value for products and helps companies participate deeply in the global value chain. This is also an indispensable direction to ensure high economic efficiency and sustainable development of the agricultural sector in the context of deepening international integration, under the influence of the Fourth Industrial Revolution 4.0 and the climate change response.
In this context, the Vietnam Food Forum 2018 is being held to create a platform for dialogue between policy makers, support organizations and businesses in the Vietnam food industry, global economic groups and leading experts in Vietnam and the world. The forum is considered the most important annual forum in the food industry in Vietnam.
The two main objectives of this year's forum are to share world trends of agricultural and food products in the technological development time and practical experience of organizations and companies.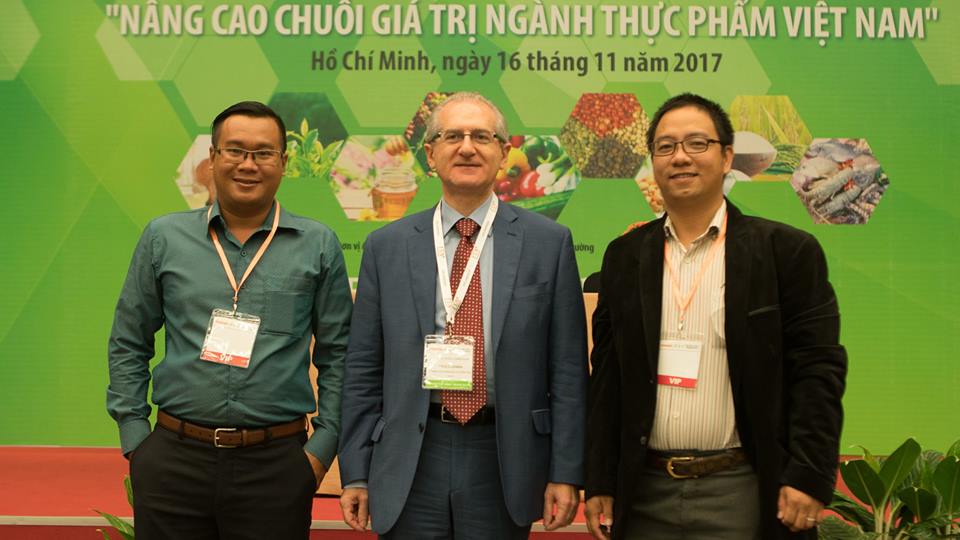 Delegates to the Vietnam Food Forum 2017
Attending this year's forum, there will be dozens of speakers who are senior experts from national and international organizations on the technology application in agricultural and food production and trade, e-commerce, biology trade, food traceability, etc.
With high expertise of discussion on "hot" issues of the food industry and technology application, the forum will be of highest quality and have biggest scale to date. It will focus on 6 following topics:
1. The importance of international standards for trade in agricultural and food products in the era of technological development.
2. Application of modern technology in agricultural and food trade - Experience from various countries in the world.
3. Why businesses need technology: consumer trends create change.
4. Applying technology in traceability for agricultural products.
5. Lessons learned: Information technology applications in agro-food trade in the Netherlands.
6. Lessons Learned: Developing Value Chain for High-tech Agricultural Products.
The forum is expected to attract more than 400 delegates from ministries, sectors and localities, business associations, industry associations, agricultural experts, small and large economic organizations, news agencies and media in Vietnam and internationally.
Vietnam Food Forum 2018 is an event for exchanging, updating market information, knowledge and experience in the food industry, solutions for information technology application, market development for Vietnam food industry, and providing business and investment opportunities for cooperation between Vietnamese companies with local and foreign partners, importers, purchasing groups and hypermarkets.
An important highlight of this year's forum is the Business Match-making Program between Vietnamese companies with foreign importers, purchasing groups, leading supermarkets in and outside the country such as Walmart (USA), CJ, LOTTE (Korea), AEON (Japan), Central Group (Thailand), MM Mega Market, Vinmart, Saigon Co.op, HAPRO, SATRA, etc.
It is estimated that there will be about 800 domestic businesses match-made on the spot, opening up opportunities for supplying goods to major food distributors in and outside the country, expanding food supply chains. The program will be implemented in cooperation with Vietnam Prosperity Joint Stock Commercial Bank (VPBank).