However, according to Nguyen Thi Mai Anh, Deputy Director of the Hanoi Investment, Trade and Tourism Promotion Center, Vietnam still lacks powerful companies to access foreign distribution systems.
According to her, many domestic companies are small and medium so their capacity is limited. In addition, the perception of some companies about goods marketing to foreign distribution networks has not been professional. They have mainly sold what they have and are not interested in selling what market need.
Moreover, many jobs such as marketing, introducing goods to buyers... have not been fully paid attention, so the business match-making events and advertising promotions have not achieved high results.
"Accessing to foreign distribution systems is not easy, so businesses need to prepare the best goods to bring into foreign distribution systems," Mai Anh noted.
In order to support companies to approach foreign distribution systems, in the framework of the Vietnam International Food Industry Exhibition 2018 - Vietnam Foodexpo 2018, Hanoi Trade, Investment and Tourism Promotion Center (HPA) in cooperation with the Vietnam Trade Promotion Agency (Vietrade) - Ministry of Industry and Trade, Business Support and Research Center (BSA) held the conference on "Direct access to foreign distribut'ion channels for Vietnamese products.
Time: 14h30 - 16h30, 14/11/2018.
Venue: Dalia Meeting Room, 3rd floor, Saigon International Exhibition and Convention Center - 799 Nguyen Van Linh Street, Tan Phu Ward, District 7, Ho Chi Minh City.
Free access.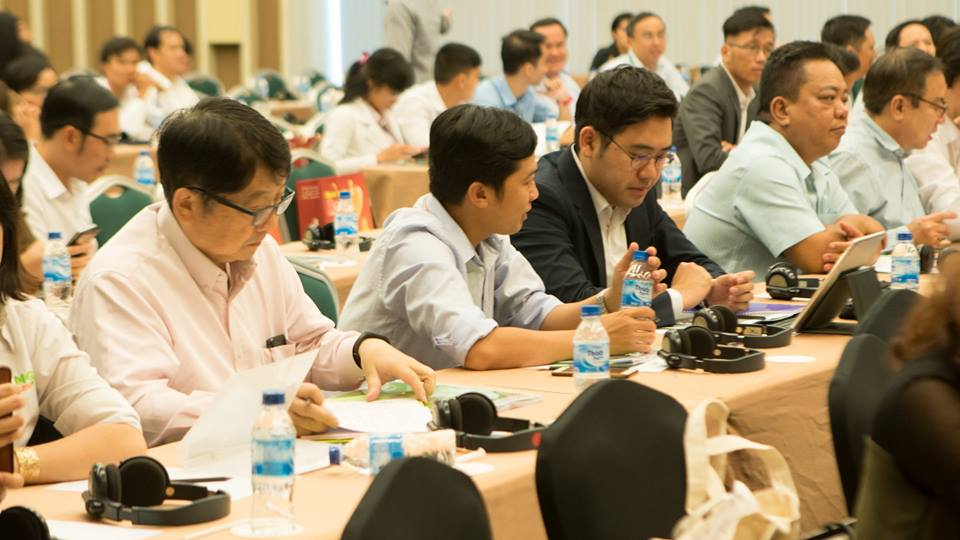 Illustrative photo
Content: Introduction of the Vietnam Goods Week 2019. Market access to overseas distribution systems: Lotte-Korea, Aeon-Japan, Rungis-France wholesale agricultural market.
The organizers would like to invite you and look forward to your participation.
For more information, please contact: Nguyen Thi Thuy – Hanoi Investment, Trade and Tourism Promotion Center, Hanoi. Tel: 0838991336; Email: [email protected]