During the exhibition from 15-18 /11/2017 in Ho Chi Minh City, 18 provinces and cities across the country organized their own booths including An Giang, Ba Ria - Vung Tau, Ben Tre, Binh Thuan, Can Tho, Dak Nong, Dong Thap, Gia Lai, Hanoi, Ho Chi Minh City, Lam Dong, Nghe An, Quang Ninh, Quang Tri, Thai Nguyen, Thua Thien - Hue, Tien Giang and Vinh Long. Many of these provinces had large pavilions of distinctive design at the exhibition.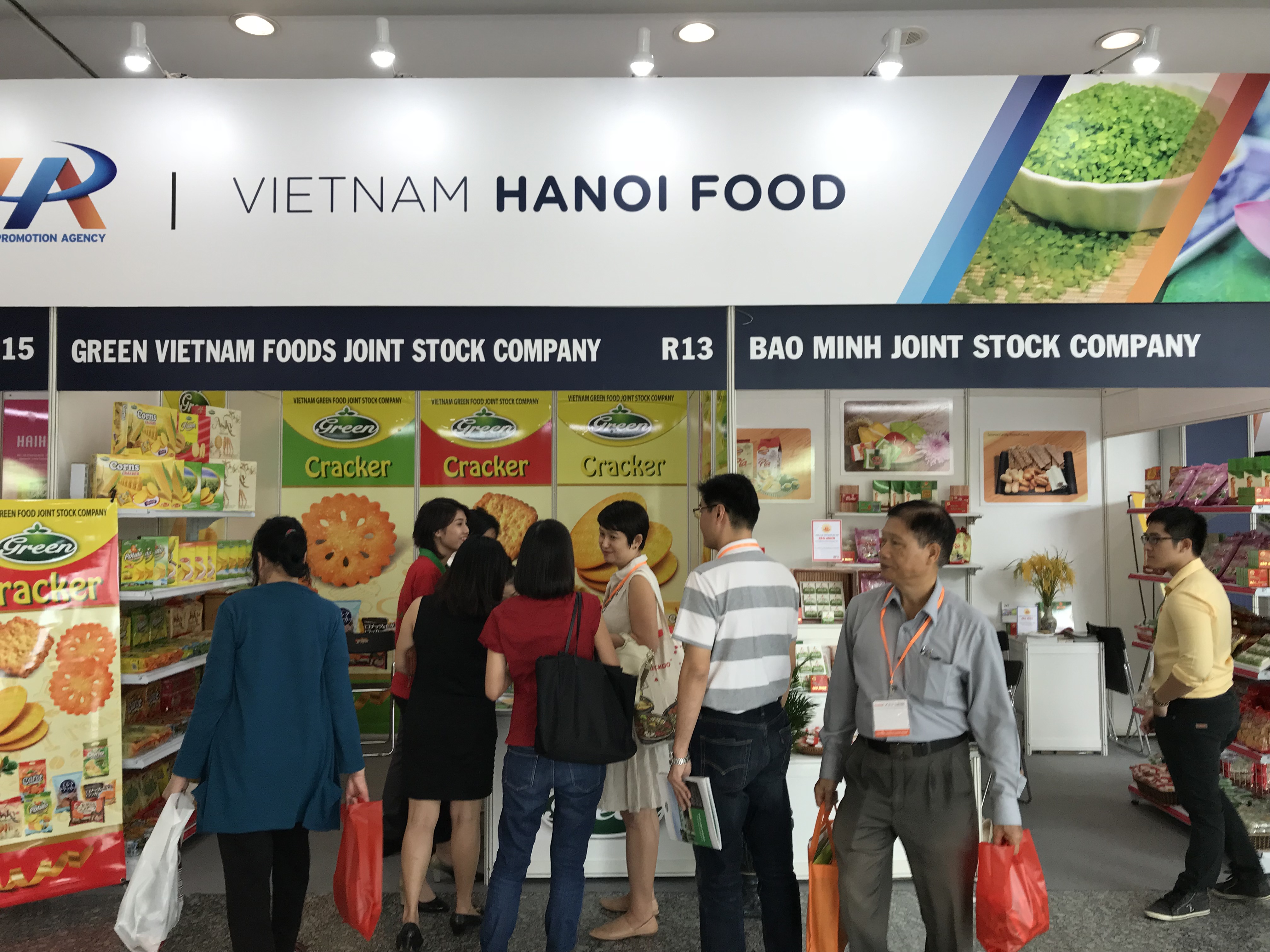 Hanoi Pavillion at Vietnam Foodexpo 2017 was highly rated in design and layout by professionals
These provinces and cities brought to the exhibition typical businesses and diversified products of agricultural products, food specialties of their area ranging from different types of vegetables (fresh, dried, canned, frozen); Beverages, food ingredients (rice, nuts, spices, additives, sauces ...); Processed foods (confectionery, milk, dairy products, canned food, processed foods, functional foods, etc.), etc.
Being prominent among them were the pavilions of Lam Dong, Dong Thap, Tien Giang, Ha Noi, Ba Ria - Vung Tau, Can Tho and An Giang. Many of the local and international partners came to transact directly, setting business cooperation with local businesses at these pavillions. Through this, domestic organizations and companies participating in the exhibition had a more realistic view on the requirements of competition in the international market, grasped the standards prescribed by the international importers. Participating in the exhibition also opened up for many local businesses new ways to develop their business: exploiting the domestic market (supermarkets, restaurants, etc.), have importers from Japan, Korea and Australia, EU ..., to better grasp new opportunities and challenges that must be met in order to exploit these markets. At the same time, businesses also find it necessary to pay more attention to building brand value, minimizing outsourced orders, dependence of other businesses.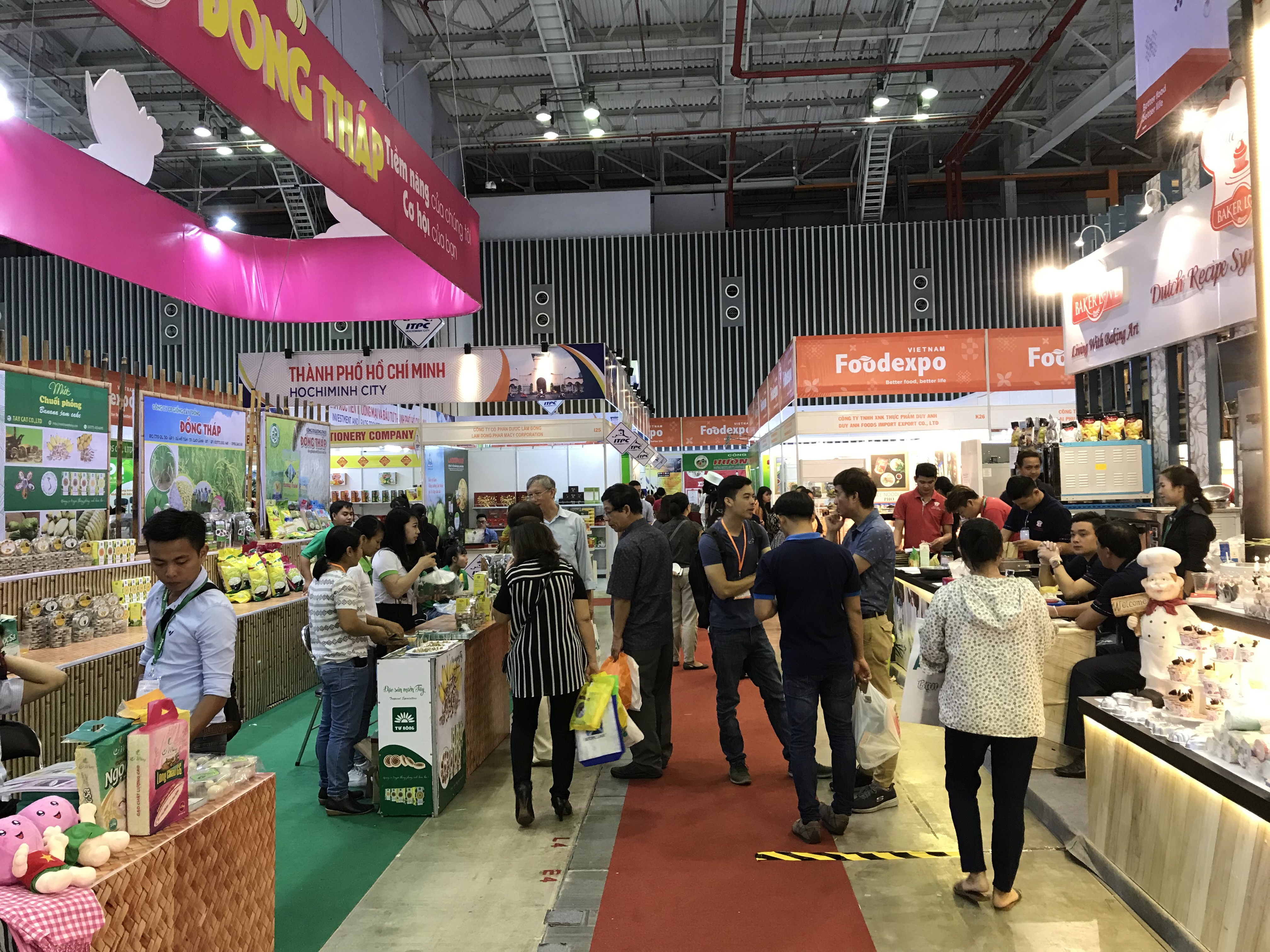 Dong Thap Pavillion at Vietnam Foodexpo 2017 was always busy with visitors
Vietnam Foodexpo 2017 has created an effective forum for localities and businesses to gather, promote, introduce image and brand products; looking for opportunities to connect trade with traders, exporters at home and abroad; expanding the market, promoting the consumption and export of diverse agricultural products which are the typical local products.