Booths of National branded enterprises attached with the "Vietnam Value" logo had got specially eye-catching design, professionally staged in large areas, displayed impressive products which are favored by domestic consumers and have the capacity to export to foreign countries. These booths always attracted great attentions of local and international visitors.
Quang Ngai Sugar Joint Stock Company (QNS) brought to the exhibition products such as: Vinasoy soya milk, Thach Bich natural mineral water, Biacafun candies, Dung Quat beer, RS sugar and industrial malt sugar, etc. Mrs. Huynh Thi Ngoc Diep, QNS representative, highly appreciated the organization quality of Vietnam Foodexpo in its all three consecutive times and hoped that the exhibition would continue to keep its position as a professional event in the food industry of Vietnam, so that Quang Ngai Sugar JSC and many other businesses could gather and have the opportunity to promote their brands, access more local and international distribution channels.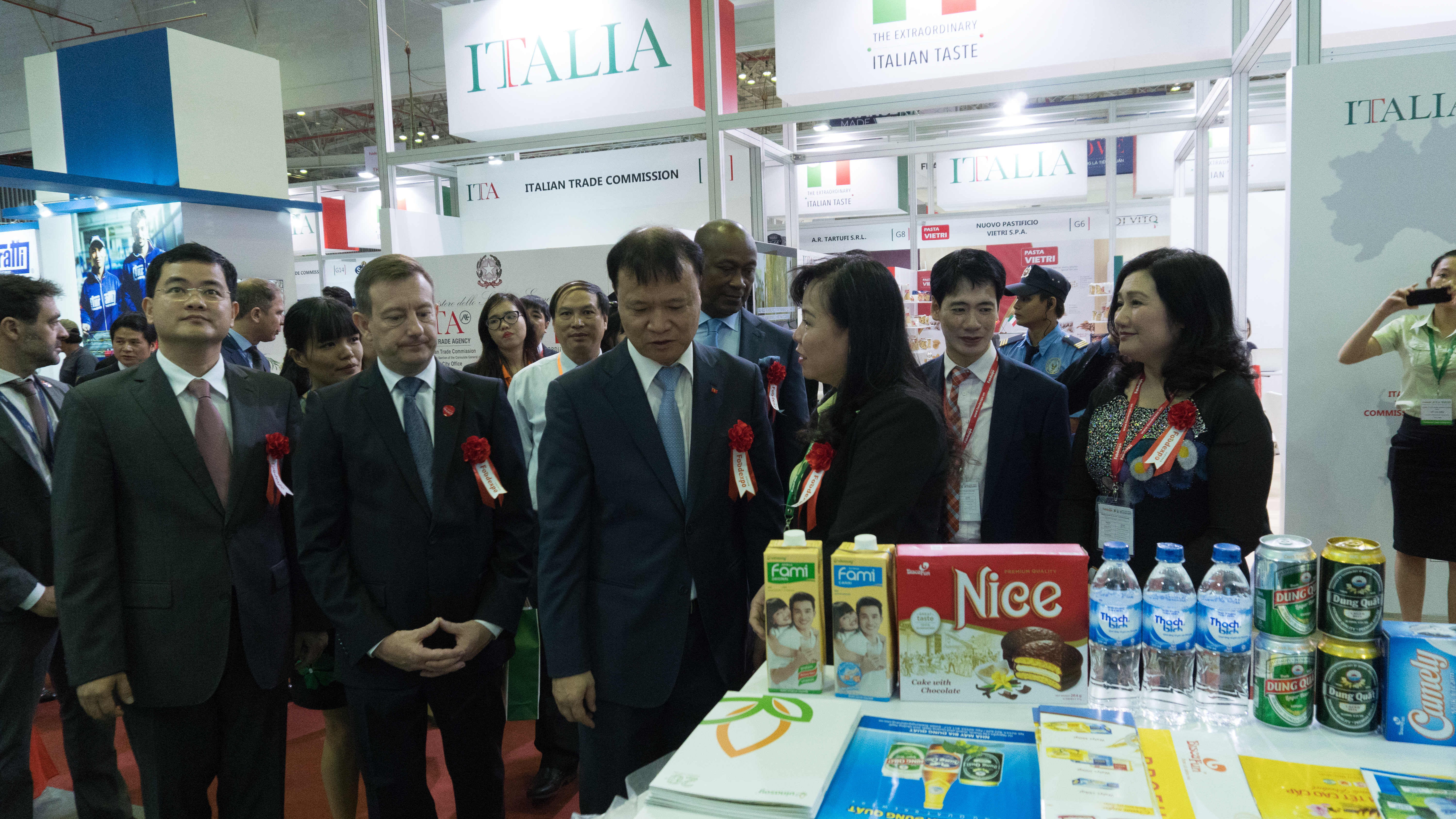 Deputy Minister of Industry and Trade Do Thang Hai and representatives of domestic and foreign agencies and organizations visited QNS pavillion
Within Vietnam Foodexpo 2017's framework, Quang Ngai Sugar Joint Stock Company sponsored the Sai Gon International Cooking Contest 2017. In 2016, QNS also actively sponsored the contest so that it could achieve great success. At the end of the exhibition, member companies participating in the QNS pavilion already worked with dozens of export partners, big domestic and international supermarkets such as Big C, Vinmart, Lotte Mart, Walmart ...
Along with QNS, the pavilions of Habeco, Vissan, Hapro, Tan An (Tanimex), Rang Dong Plastic and Tigifood also recorded remarkable results from the exhibition, with the successful implementation of many promising transactions, bringing the brands of these businesses to continue to be widely known in the domestic market and open up opportunities to reach out to the world.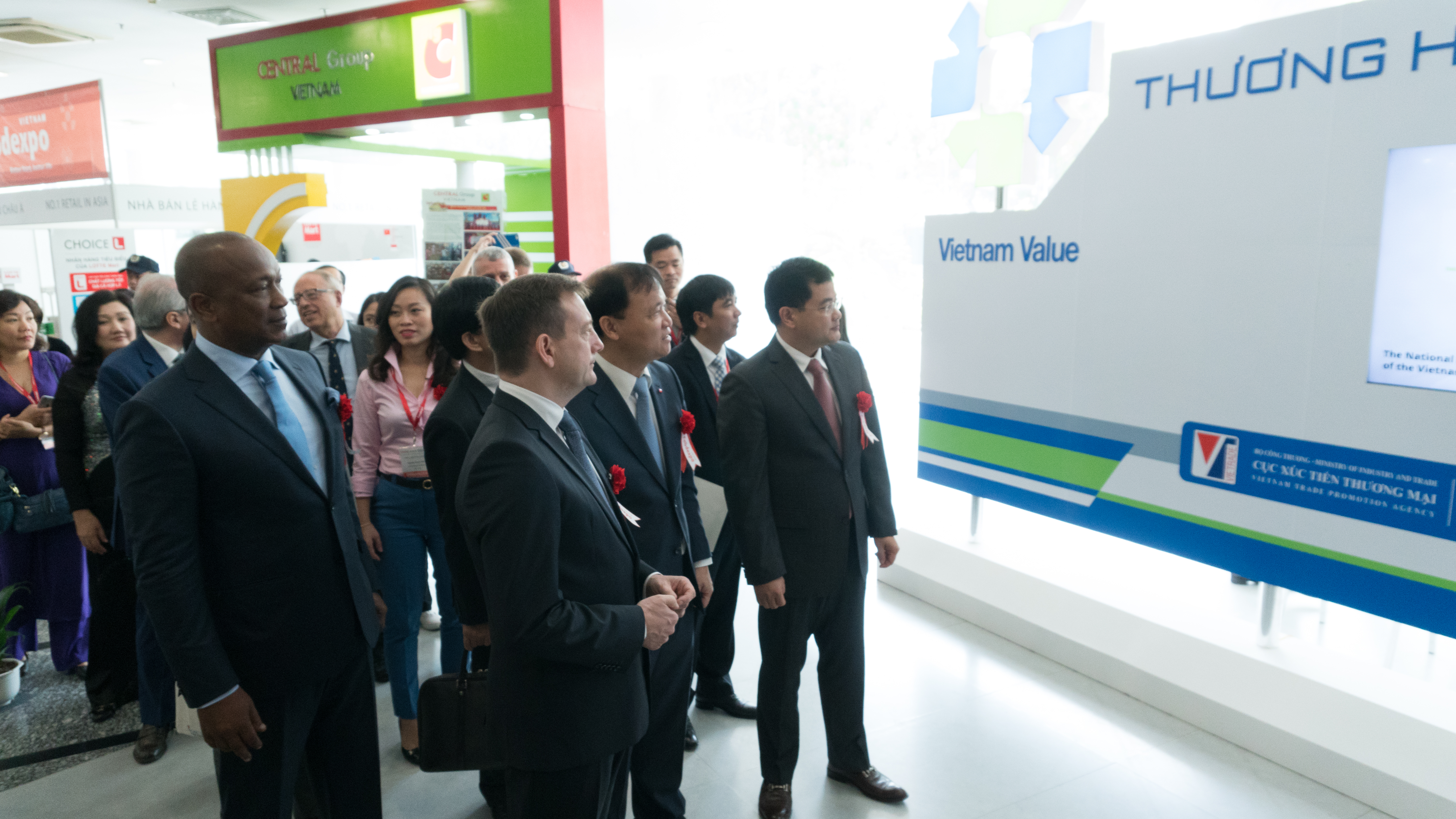 Visitors to the advertising area of the National Brand Programme at Vietnam Foodexpo 2017
At Vietnam Foodexpo 2017, the National Brand Program Secretariat also co-ordinated with the Exhibition Organizing Committee to promote national brand names such as hanging posters, broadcasting promotional films on big screens at the exhibition, providing Vietnam Value printed materials on the programme, etc. It can be said, the variety of Vietnamese products and companies, together with the presence of National Branded Enterprises at Vietnam Foodexpo 2017 has affirmed the position of the food industry in Vietnam as well as opened up great opportunities to local and international customers, investors and partners.