On a large area of ​​72m2, Dong Thap pavilion gathered 8 organizations and companies in the province, including Bich Chi Food Joint Stock Company, Dong Thap Seed Joint Stock Company (Doseco) Khanh Thu Co., Ltd, Ngoc Phung Food Company Limited, Thuan Thien Thanh Food Development and Investment Joint Stock Company, Co May Co., Ltd, Dong Thap Food Company and Dong Thap Center for Trade, Tourism and Investment Promotion. These exhibitors brought to the exhibition many branded products as well as newly developed products.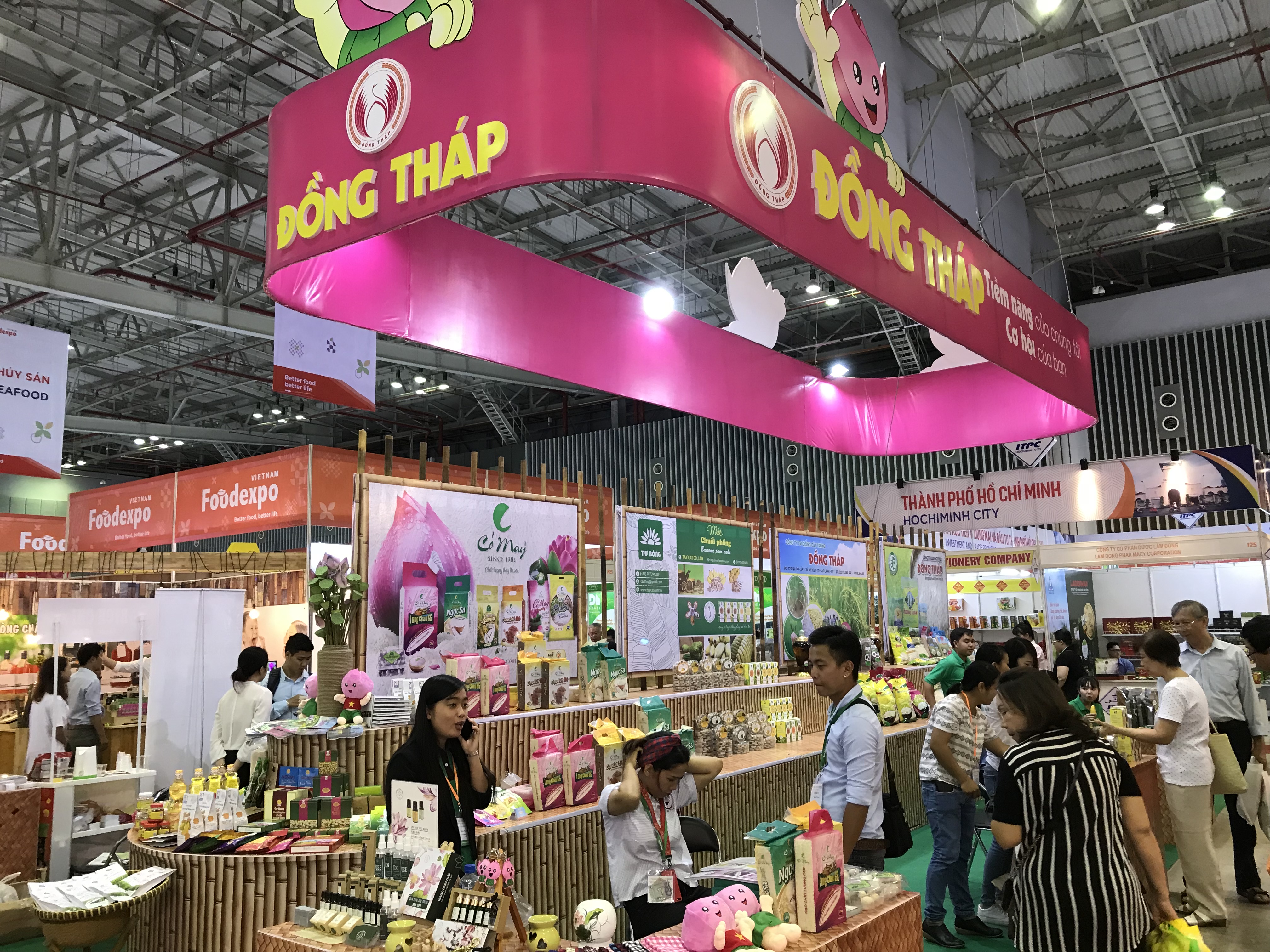 Visitors to the exhibition were able to discover many of Dong Thap's typical products such as rice and rice products, jams, bananas, straw mushrooms, salts, spices, dried fruits, fermented fruits, pangasius, etc., thus seeing the abundant potentials of agricultural products and foodstuffs as well as the dynamic development of Dong Thap businesses.
Coming to Vietnam Foodexpo 2017, Dong Thap exhibitors used up to 4 days of the exhibition to promote, introduce local businesses, brands and find promising partners. Dong Thap's products have been getting more and more penetrating in the domestic market and are known to foreign partners and partners to boost export through Vietnam Foodexpo.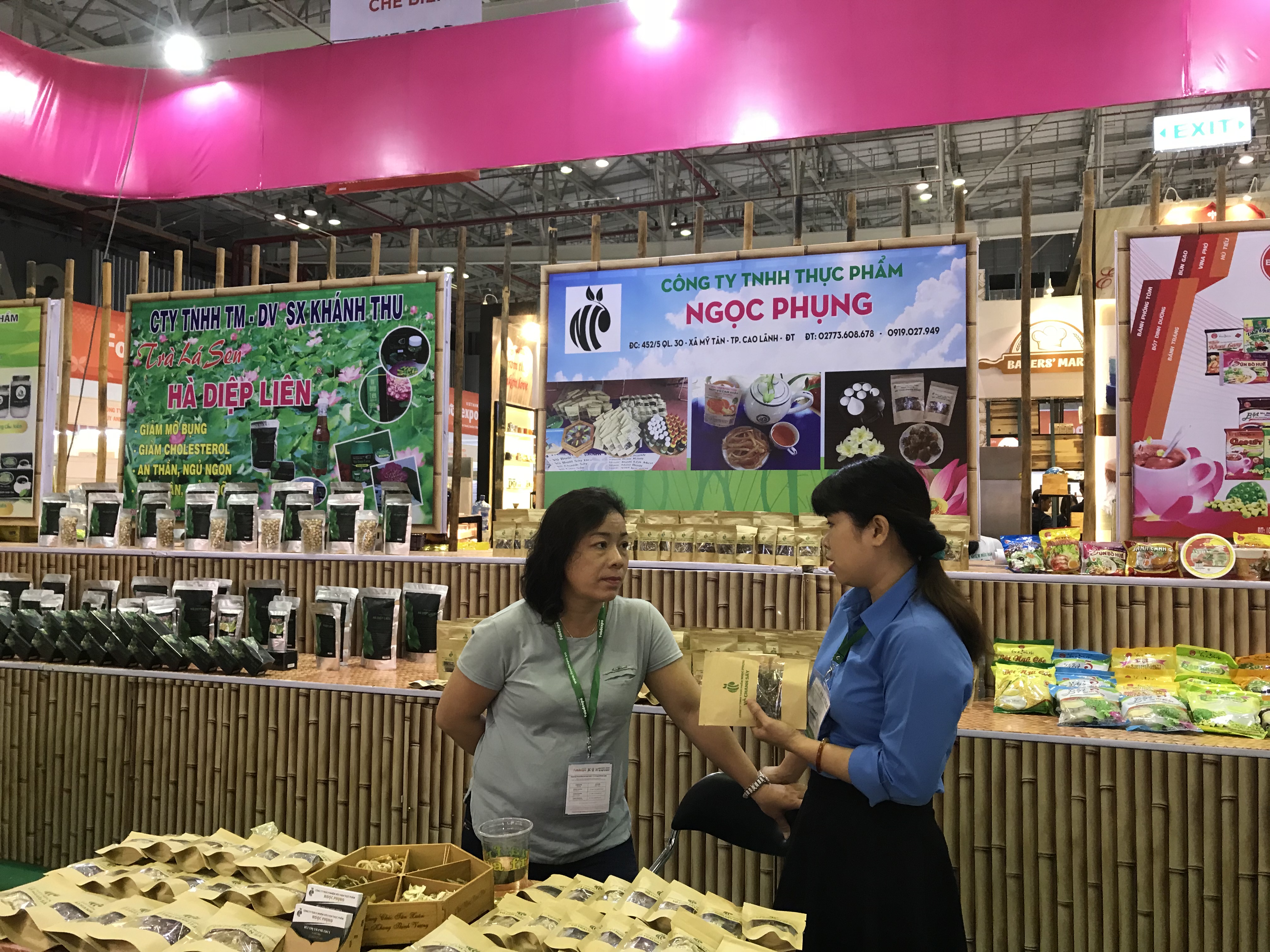 In the three consecutive editions of Vietnam Foodexpo, Dong Thap always had a professional presence at the exhibition, contributing to enhancing the position of the province and its local companies in particular and contributing to the success of the exhibition in general. Therefore, Dong Thap was one of the localities that the organizers of the exhibition decided to give the "Vietnam Foodexpo 2017 Impression Award".
Dong Thap is the province which pays much attention to and invests in promoting trade in agricultural products and foodstuffs. According to its plan, the province will implement cooperative activities with potential partners in strategic investment in the value chain of high quality vegetable, fruit, fruit and flower production for the consumption of international markets such as: a wholesale market of vegetables, roots, fruits; a wholesale market of flowers; Center for training high-tech agricultural workers; Consulting Center for agricultural technology transfer; Hi-tech breeding center, etc.