Vietnam Foodexpo has become a familiar brand with traders and investors in the food industry, which brings together a large number of raw food materials, foodstuffs, food processing technology and machines, especially high quality food products.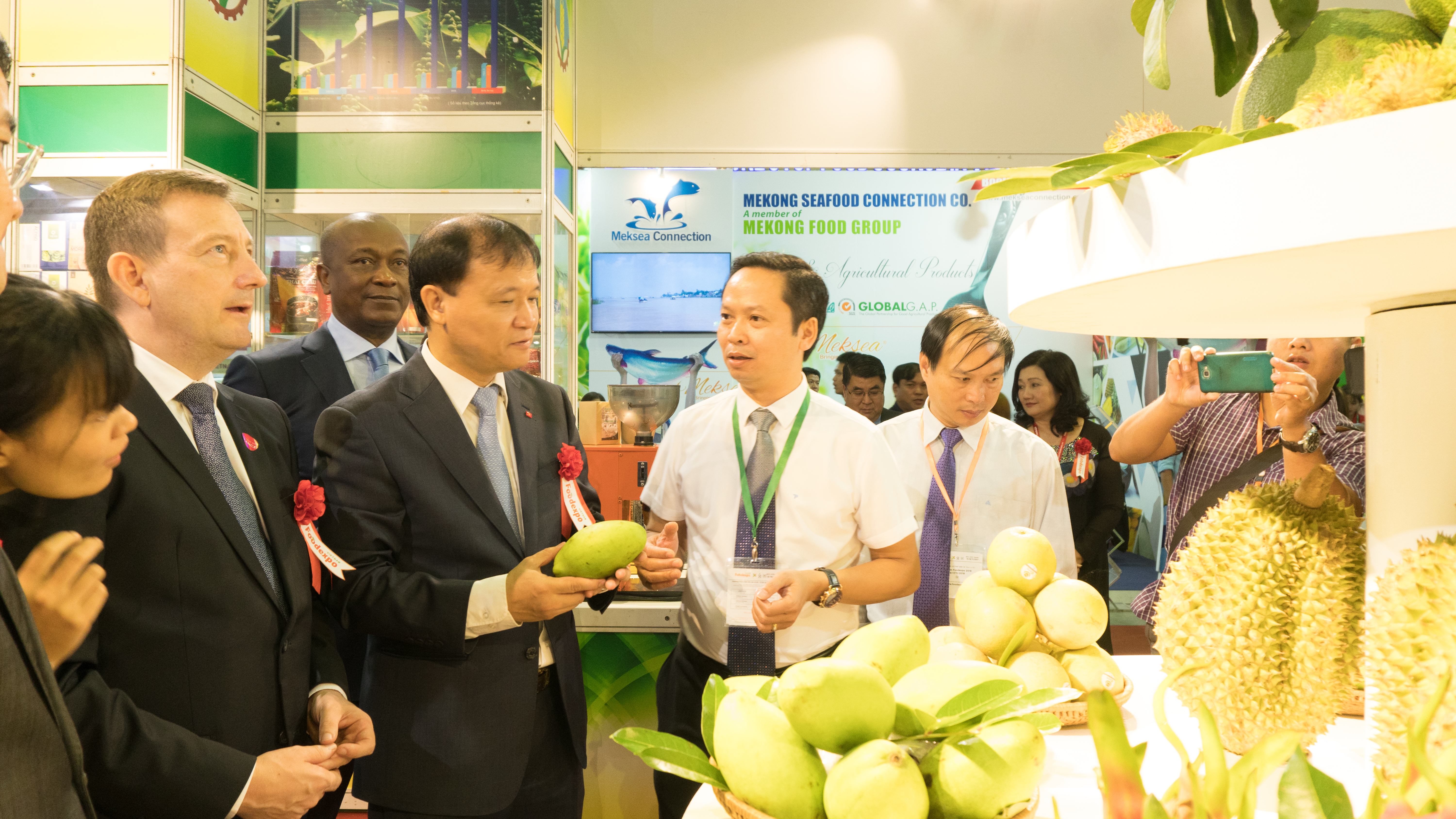 At the exhibition, visitors can find thousands of Vietnamese agricultural products and special food including all kinds of aromatic rice, Nha Trang Salanganes' Nests, Phu Quoc fish sauce, Tan Cuong – Thai Nguyen tea, Dac Nong coffee, North West forest flower honey, Ben Tre coconut milk, Phu Quoc pepper, Binh Thuan dragon fruits, Duong Ngoc sweet potatoes, Vinh Hao tangerine, 5 Roi pomelos, Cat Hoa Loc mangos, Dong Thap custard apples, Cam Binh oranges, etc.
In addition to agricultural products, raw food materials, hundreds of exhibitors made use of 4 days exhibition to introduce, promote many food products, instant food, healthy food, deep-processed food, highly added value food with attractive designed packages, committed for good quality and capability to well serve domestic and foreign markets. Many exhibitors invited visitors to experience a variety of delicious dishes at the exhibition.
Not only delicious dishes, visitors also could enjoy famous drinks such as Hanoi Beer, K-coffee, Shan Tuyet tea ... or a variety of delicious and healthy drinks which have just appeared in the domestic market in recent years such as Kim Hai dragon fruit juice, Moree herbal tea, Moocos Gac juice ...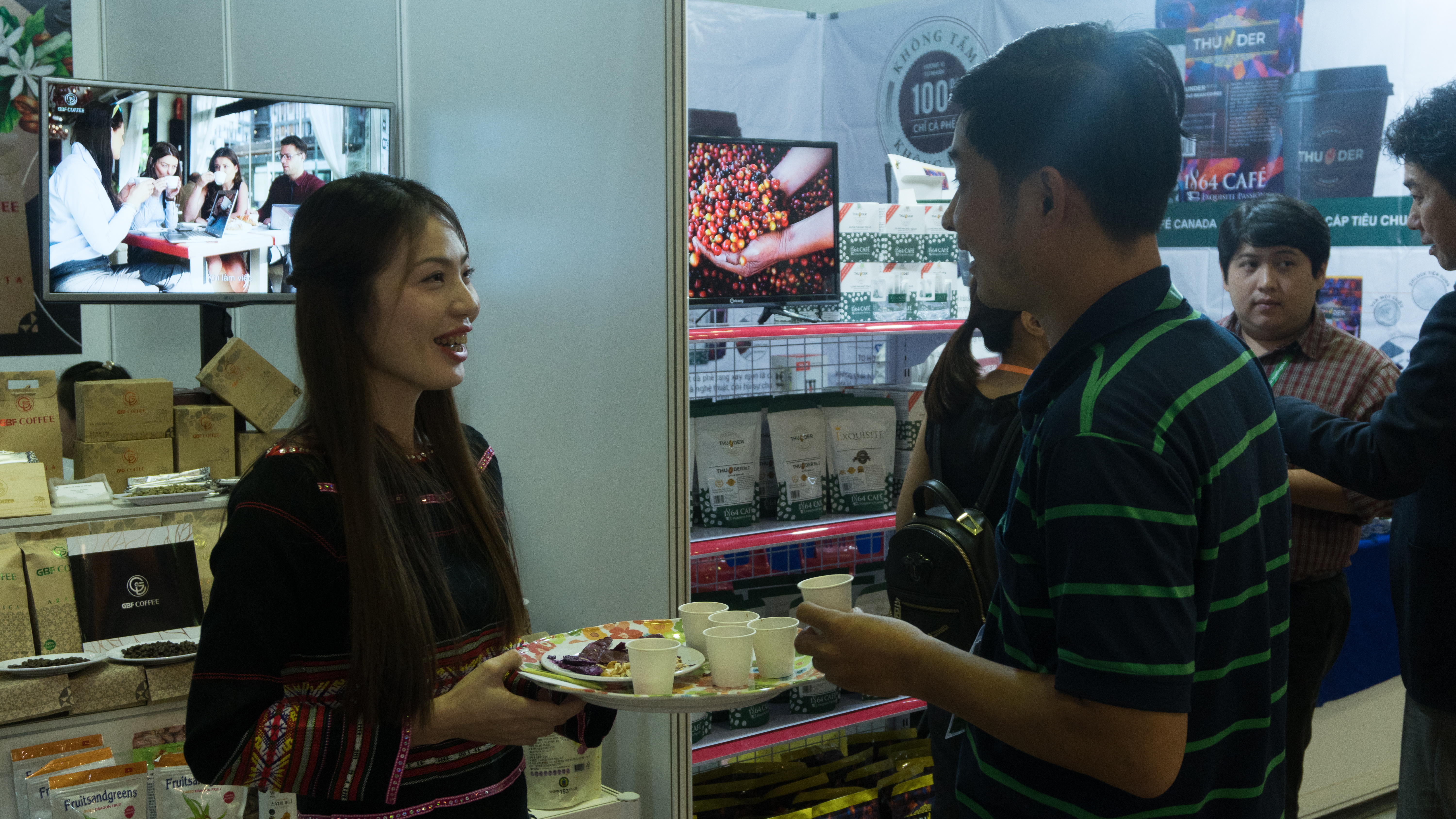 Visitors could also find out at the exhibition high quality agricultural products and foodstuffs such as Deloraine milk products from Australia, cheese cake from the Czech Republic, fresh citrus from Egypt, Italian olive oil and pasta, Japanese "nemoto-cha" green tea and "Wagyu Hida" premium beef, Korean ginseng, ginseng tea and seaweed etc.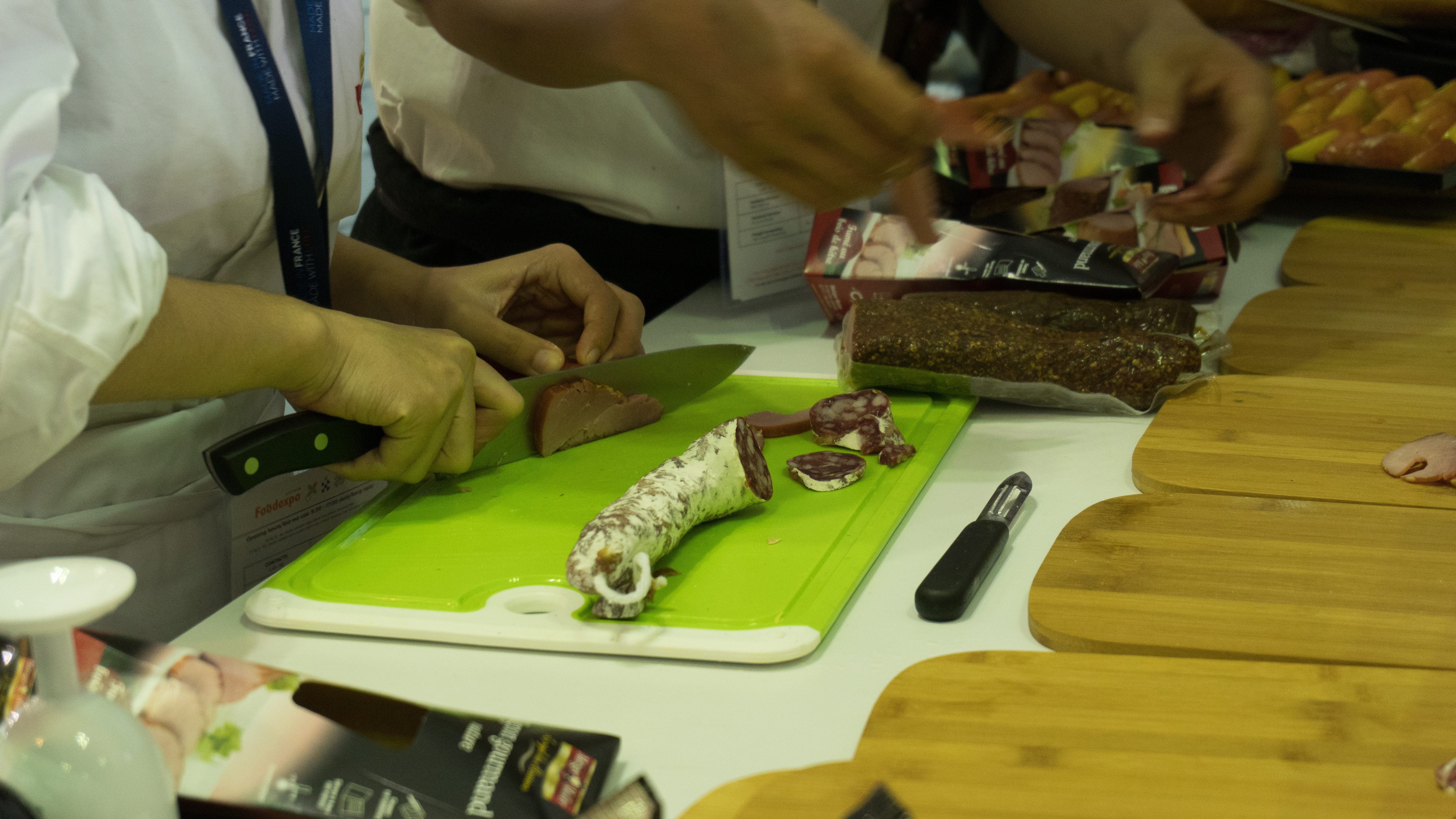 This year, French culinary specialties were highlights of the exhibition. With the honorable status of Vietnam Foodexpo 2017, the 360 m2 French national pavillion introduced and demonstrated many delicious French style dishes such as cold cuts, pate, bread, sausage, cheese, cakes..., together with fruits like pears, apples, kiwis...
Vietnam Foodexpo 2017 proved its position as international position and biggest scale in the Agriculture, Fisheries and Food Industry in Vietnam. It was hosted by the Ministry of Industry and Trade (MOIT) and implemented by the Vietnam Trade Promotion Agency (VIETRADE) under the framework of the National Trade Promotion Program.