The workshop was opened by French Ambassador to Vietnam Bertrand Lortholary and Mr. Le Huu Phuc - Deputy Director General of the American and European Market Department (Ministry of Industry and Trade). The workshop was attended by representatives of French and Vietnamese authorities and companies, together with French associations including the French Association of Vegetables and Fruits (Interfel), the Association of Potato Producers (CNIPT), the Association of Processed Meat and Meat Enterprises (FICT), the Dairy Industry and Products Association (CNIEL). The demonstration activities of cooking and tasting of high quality agricultural products, foodstuffs, and food safety were conducted right at the workshop.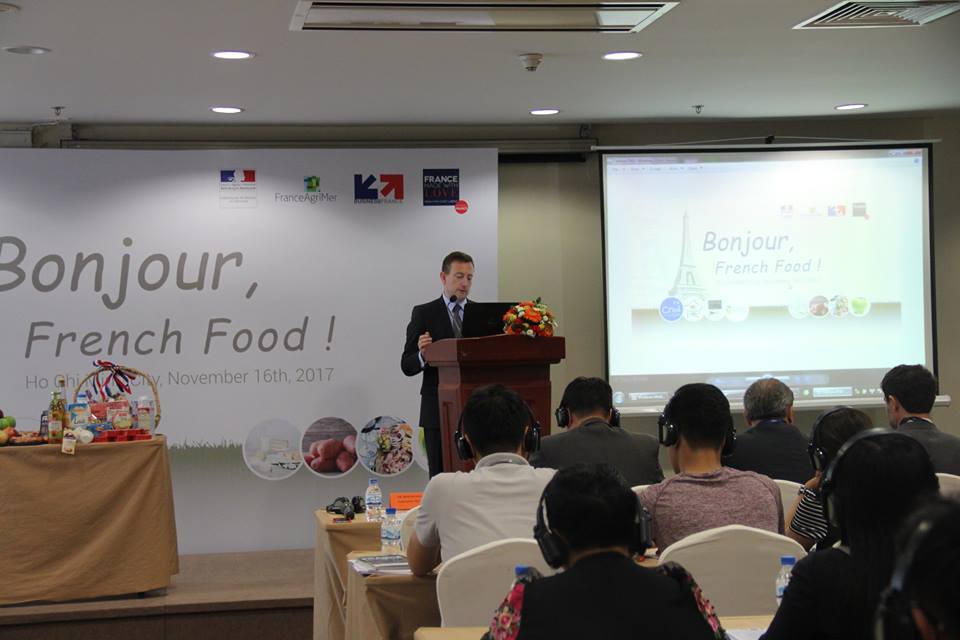 French Ambassador to Vietnam Bertrand Lortholary delivers opening remarks (Photo: FB Lotte Mart Vietnam)
Representatives of Lotte Mart, a major South Korean retailer with supermarket chains and trade centers in many provinces and cities in Vietnam, also participated in seminars to exchange and study about advanced techniques of French food products from the success of French products so as to apply and develop this process in Vietnam, with aim to not only help protect consumers at maximum, but also ensure culinary and environmental factors.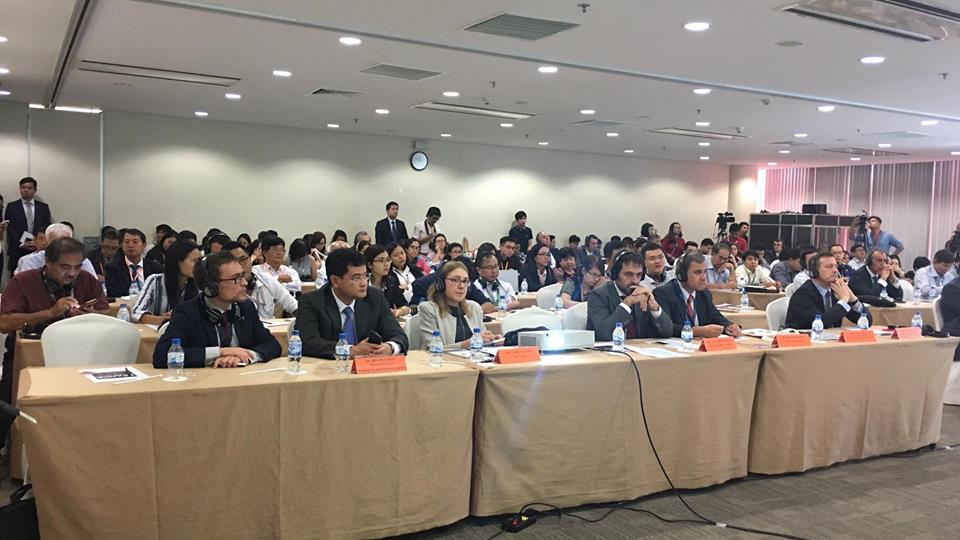 Representatives of Vietnamese and French agencies, organizations and companies attended the workshop (Photo: FB Embassy of France in Vietnam)
In order to access a market, it is necessary to meet the requirements of food hygiene and safety. After many negotiations, a large number of French products have been licensed by the Vietnamese authorities to export to Vietnam such as boneless beef, apples, kiwis and in the near future it may be potatoes.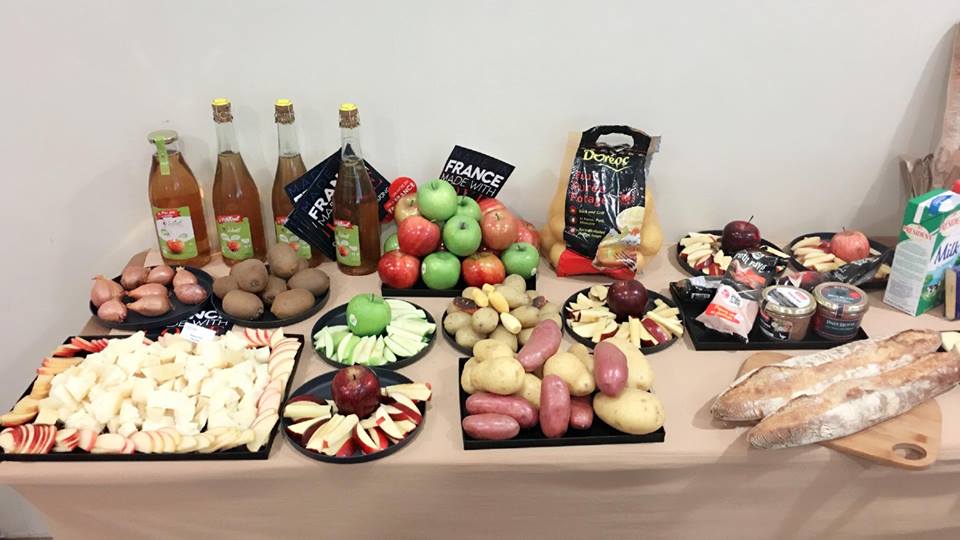 A number of high quality French agricultural products and foodstuffs were introduced at the workshop (photo: FB French Embassy in Vietnam).
This is possible because from the French farms to the Vietnamese tables, the products are traceable and ensure food hygiene and safety. This is the responsibility and commitment of the French producers under strict management of the French authorities.