URC has established a subsidiary in Vietnam since 2003. This year, Vietnam Foodexpo 2017 will take place from 15-18 November 2017 in HCMC. URC brings many products with outstanding brands such as C2 green tea, Red Dragon, Cream O, Dynamite candy and Jack n 'Jill snacks, among others. The company aims to promote its quality products to international customers and further consolidate its position in the domestic market through Vietnam's largest food industry exhibition. Laurent Levan, President and Chief Executive Officer of URC Vietnam, said: "URC Vietnam wishes to introduce the best products and be popular among consumers in the region."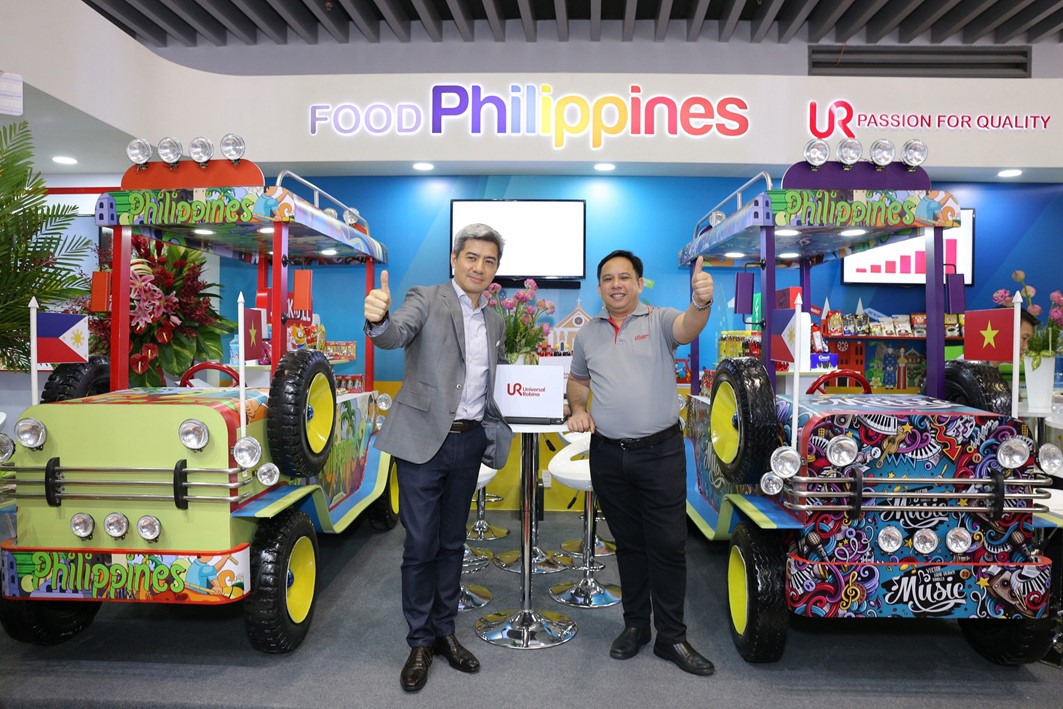 The colorful URC's pavilion at Vietnam Foodexpo 2017 (Photo: Internet)
On this occasion, URC Vietnam has announced a new investment from 2017 - 2019 for the Central Laboratory project, serving all URC plants in Vietnam. "The large investment will help us continue to improve food safety and quality according to the industry standards and push URC's " Made in Vietnam " products to be exported to the world market," said Laurent Levan.
URC Vietnam products have been exported to 8 overseas markets including USA, Europe, Japan, Korea, Middle East and West African markets such as Ghana and Nigeria. URC also places new markets such as Myanmar, Laos and Cambodia within its reach.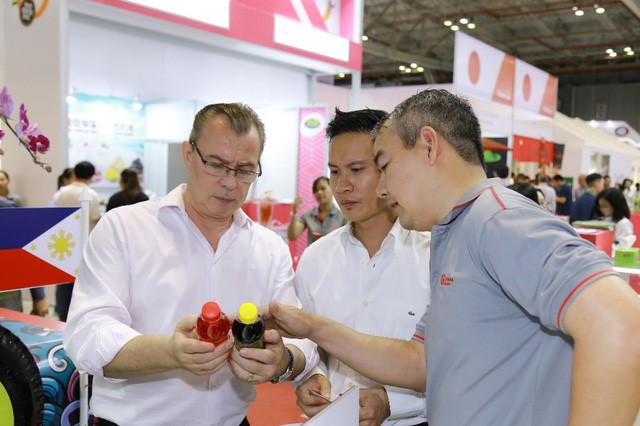 URC meets domestic and international customers at Vietnam Foodexpo 2017
"We are delighted that URC is joining forces with Vietnamese and global food and beverage companies this year," said Enrico Mariano, Commercial Counselor of the Philippines. This represents the determination to promote the company's operations here, bringing famous brands in the Philippines to be popular names in Vietnam.
All URC plants in Vietnam meet ISO 9001: 2008 Quality Management System and Food Safety ISO 22001. URC also commits to FSSC 22000 Food Safety Certification for its plants in Vietnam in 2018.