Mr. Ta Hoang Linh, Deputy Director General of the Vietnam Trade Promotion Agency under the Ministry of Industry and Trade, said that thanks to the resounding success and professionalism in the two previous exhibitions, Vietnam Foodexpo 2017 has more Vietnamese companies registered for the first time. Along with the exhibitors who are familiar with the show, these new businesses have also shown their dynamism when they come to exhibit in an eye-catching display space, with quality products of impressive packages and professional modes to approach potential customers at home and abroad ...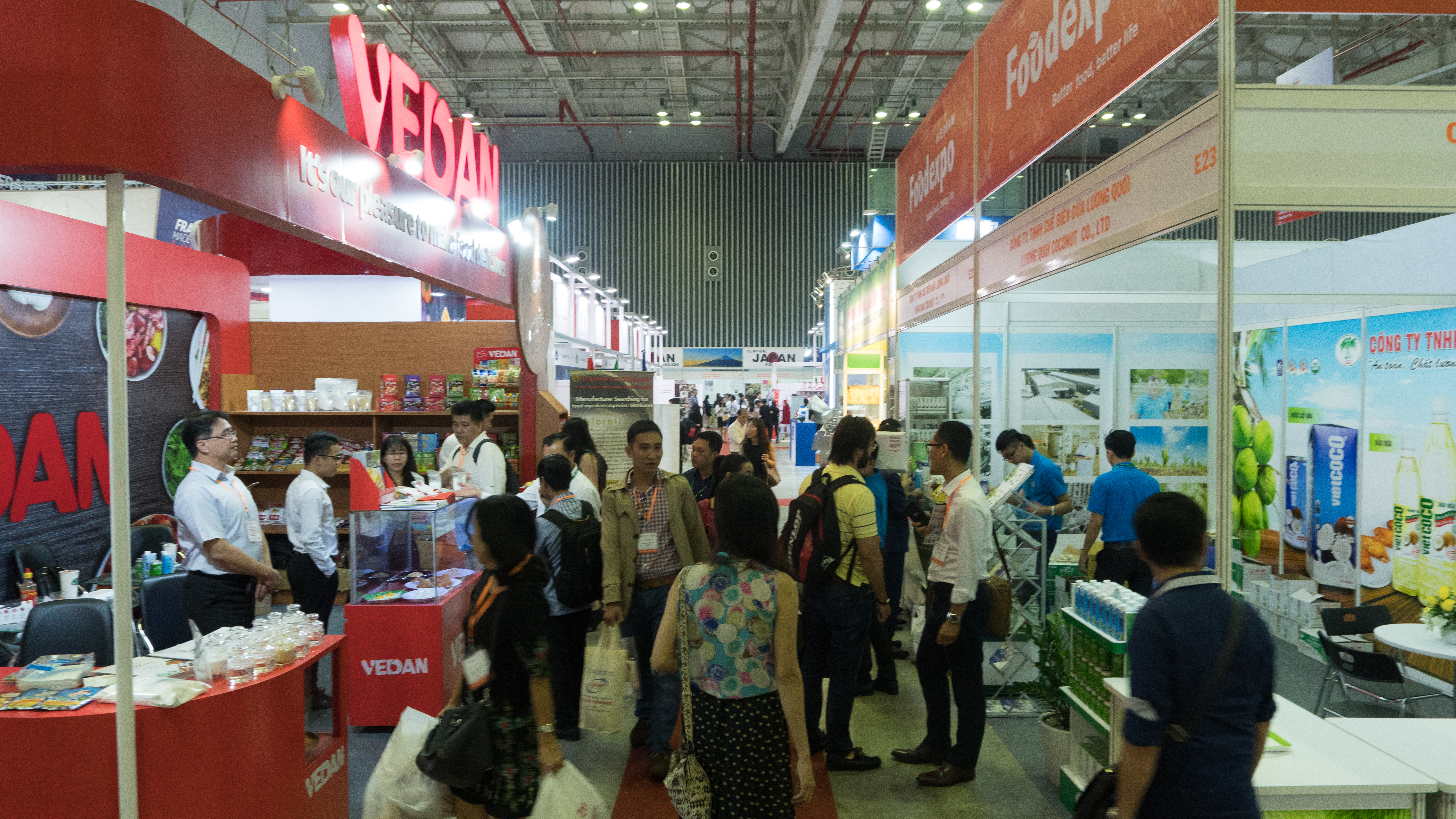 A corner of Vietnam Foodexpo 2017
Vietnamese businesses have brought thousands of products, services "made in Vietnam" in various fields to Vietnam Foodexpo 2017 such as: Vegetables (fresh, dried, canned, frozen); Aquatic products (frozen, canned and processed); Beverages (beer, beverage); Tea and coffee; Food ingredients (rice, nuts, spices, additives, sauces ...); Processed foods (confectionery, milk, dairy products, canned and processed foods, processed foods, healthy foods ...); Food processing technology and equipment.
In addition to branded products which are on the market and exported to many countries around the world, Vietnamese companies also exhibite many new products with high competitiveness and many valuable food products. This is in line with the trend of modern consumption, contributing to raising the stature, position, quality and value of Vietnamese branded products as well as creating a favorable environment to promote business opportunities for Vietnamese food industry in the country and foreign markets.
According to Mr. Vu Dung Thanh - Sales Manager of Moocos Vietnam Co., Ltd., Vietnam Foodexpo is increasingly organized more professional, bringing practical value for businesses. Participating in this exhibition, Moocos offers deep-processed products from gac, avocado, butter, grapefruit and gac oil, processed on a closed and modern line under the only copyright in Vietnam. Throughout the exhibition, Moocos has had opportunities to approach not only many domestic buyers but also potential importers from the United States, Australia, Thailand, South Korea ... Because of the obvious efficiency of the exhibition, Moocos has decided to double the number of booths in the 2018 exhibition to showcase more useful food products.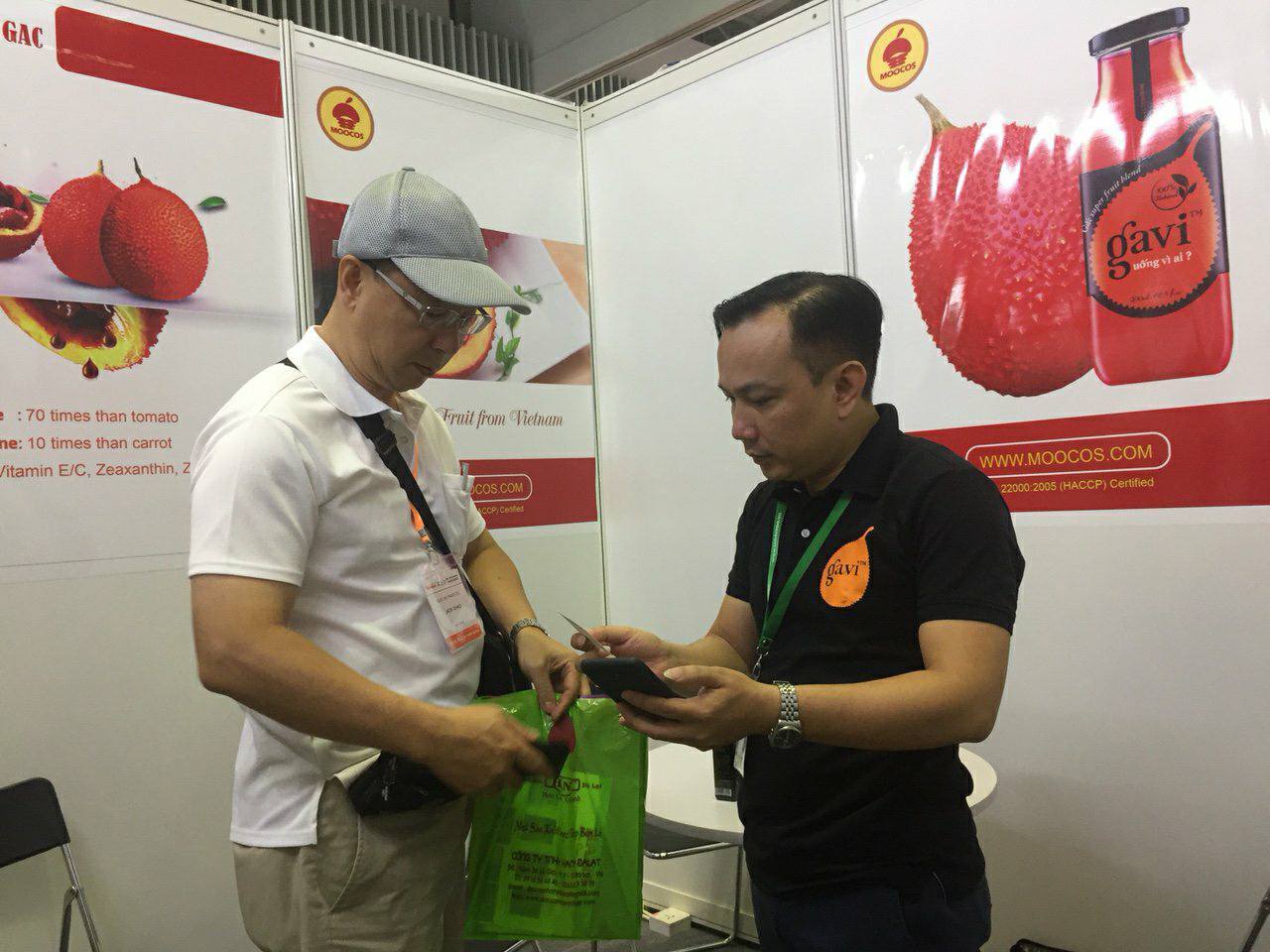 Moocos Vietnam Ltd meets many potential importers at Vietnam Foodexpo 2017
Within the framework of the exhibition, the Vietnam Trade Promotion Agency has coordinated with related organizations to organize a variety of programs to connect trade between Vietnamese companies and domestic and foreign distribution channels and create favorable and beneficial conditions for companies to participate in direct access to potential customers.