Located at the main entrance of the exhibition, Lotte Mart's booth attracts a lot of potential customers to visit and trade. During the 4-day exhibition, Lotte Mart has met many potential and promising suppliers to supplement the abundant source of goods to better meet the needs of consumers in its supermarket chains and shopping center all over Vietnam.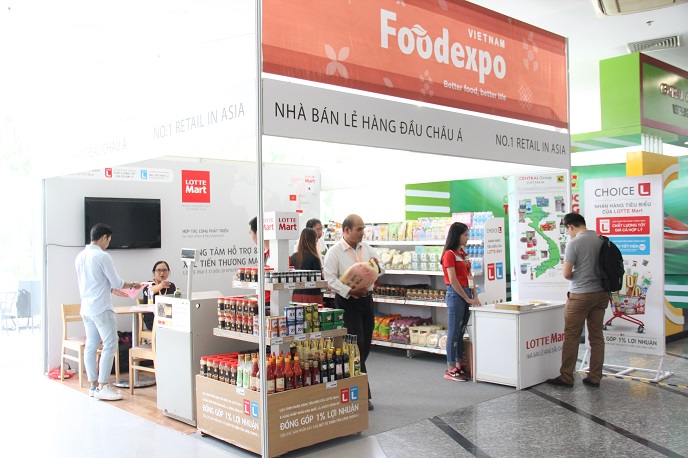 Representatives of Lotte Mart said, "Participation in Vietnam Foodexpo is an opportunity for us to seek opportunities to cooperate with food businesses, promote to the public and open up the prospect of developing new products ".
Not only acting as a retailer in the market, Lotte Mart also participated in this exhibition as a supplier, distributor of agricultural products and foodstuffs for the branded goods "Choice L" in order to introduce the products under the brand name "Choice L", connect and trade with domestic and international businesses, and promote the recognition of the brand "Choice L", confirm the quality of the products on the market.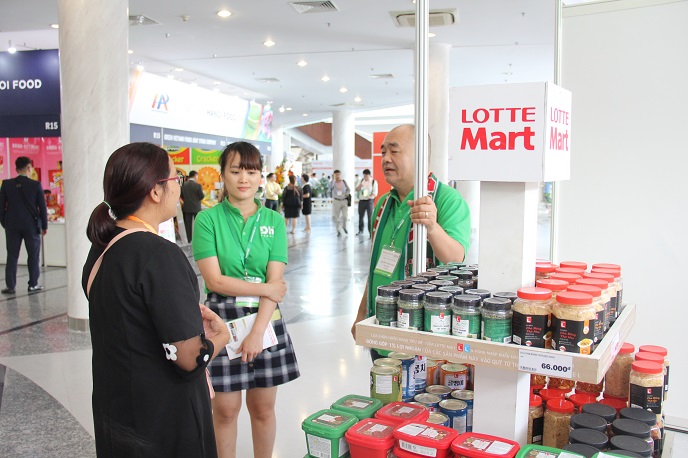 Choice L is the exclusive brand of Lotte Mart launched in Vietnam in May 2016. Choice L products are primarily manufactured by Lotte Mart and are well known in the country or imported from Korea, ensuring quality standards and impressed by the spectacular packaging design. Choice L is positioned as a family-oriented, high quality product that not only meets domestic needs, but also expands into the import / export market. Along with its quality criteria, Choice L is one of the innovative products that bring customers to Vietnam Foodexpo 2017 new experiences on private brands.
With the motto "We contribute to the richness of human life, through the provision of goods and services, create trust for customers," Lotte Mart has been constantly bringing customers quality products at the best price and seek opportunities to cooperate, develop products to meet the increasing demand of consumers.