First held in 2015, the Saigon International Cooking Contest was for free chefs. The second contest in 2016 was dedicated to professional chefs. By the 3rd time in 2017, the contest received the enthusiastic response of professional chefs working in restaurants and hotels in Ho Chi Minh City, Da Nang city, Kon Tum province, Kien Giang province registered to participate.
Speaking at the opening ceremony of the contest, Doan Thi Thu Thuy - Deputy Director General of the Vietnam Trade Promotion Agency, said that among many measures, ways, programs and activities that the Government, the Vietnam Trade Promotion Agency and business community of the food industry in Vietnam have been implemented, there are many practical activities, including the Saigon International Cooking Contest.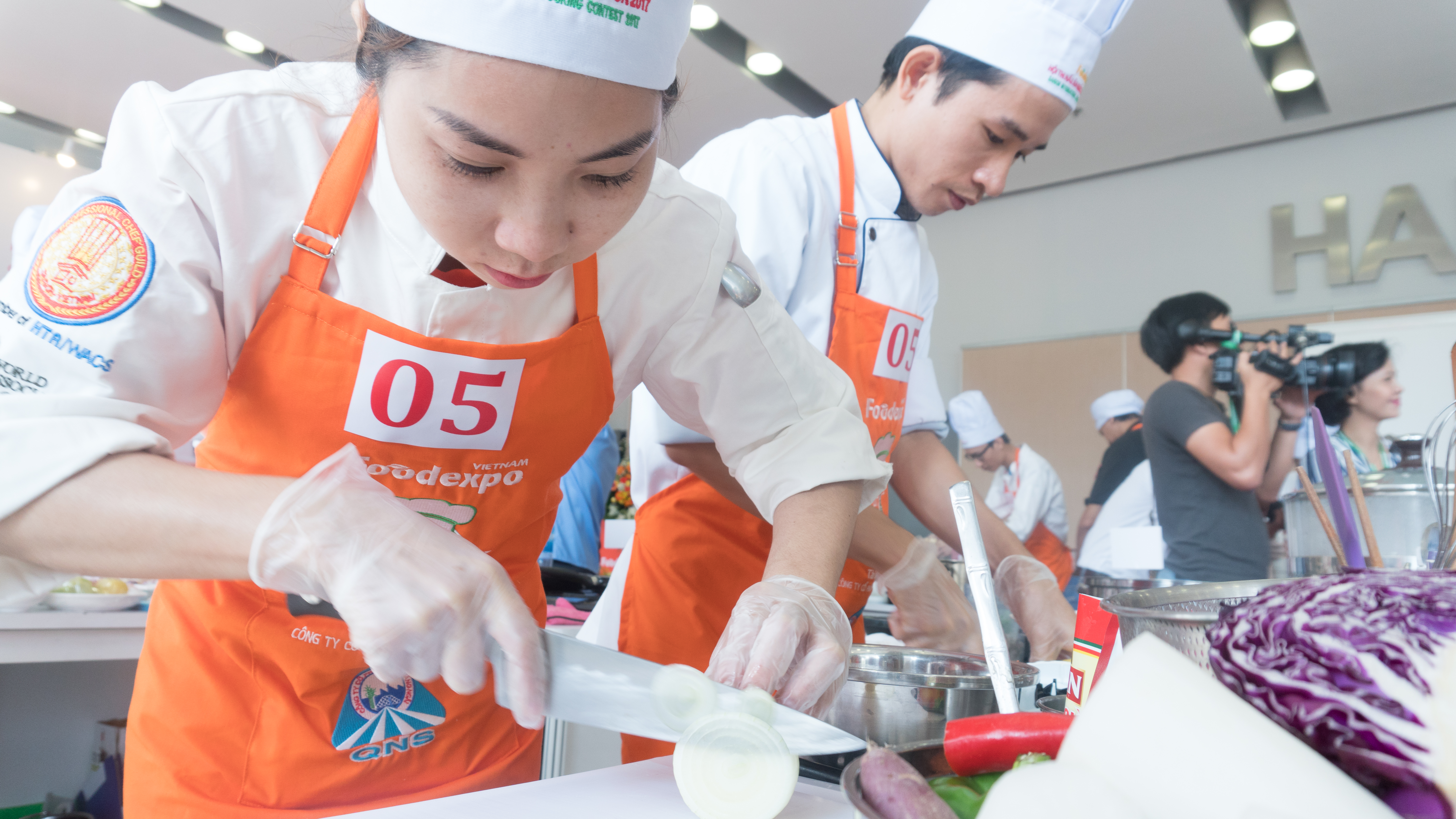 Contestants competing at the contest
"The contest is not just a lively playground for talented chefs from home and abroad who come from a range of restaurants and hotels in Vietnam to showcase their culinary talents and love. With the international nature and the message "Bring Vietnamese flavor to the world table" of the contest, I hope that through each dish, the contestants will introduce delicious and attractive dishes of the world and Vietnam made from Vietnamese spices, special food ingredients, thereby contributing to expand the opportunities for spices, food ingredients and Vietnamese food to be present more and more on the tables of the world. The contest is also an exciting occasion for our chefs to learn and integrate with the cuisine of the country to enrich Vietnam's culinary culture, "she said.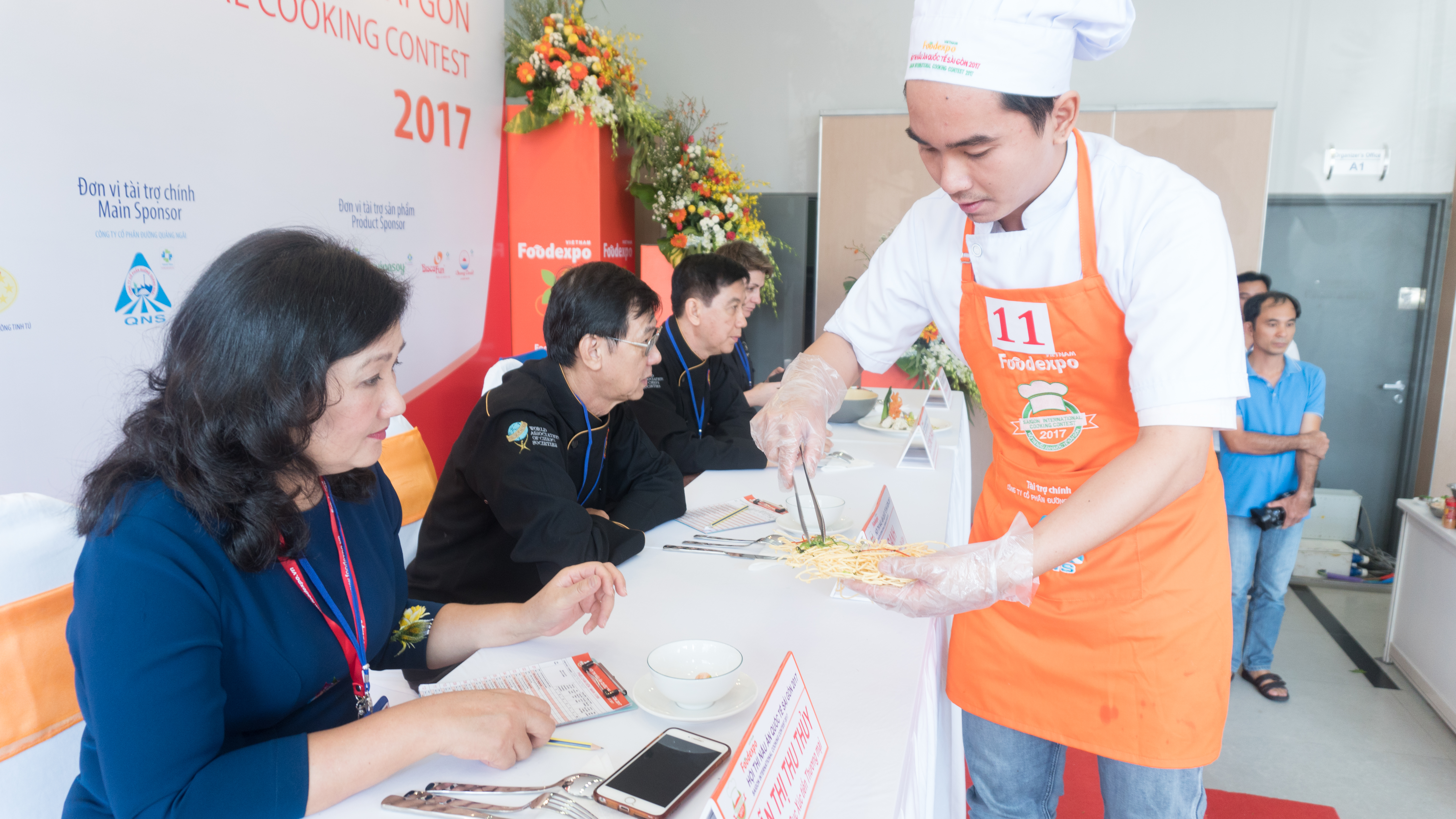 The judges grade the contest food
12 candidates competed in the contest entitled "Bring Vietnamese flavor to the world table", processing in 90 minutes and introducing to visitors 24 delicious specialties. Among them are many dishes made from regional products. Particularly, seeds - one of the food spices of the Central Highlands - products have been exported in recent years, are also used to prepare attractive dishes at the contest.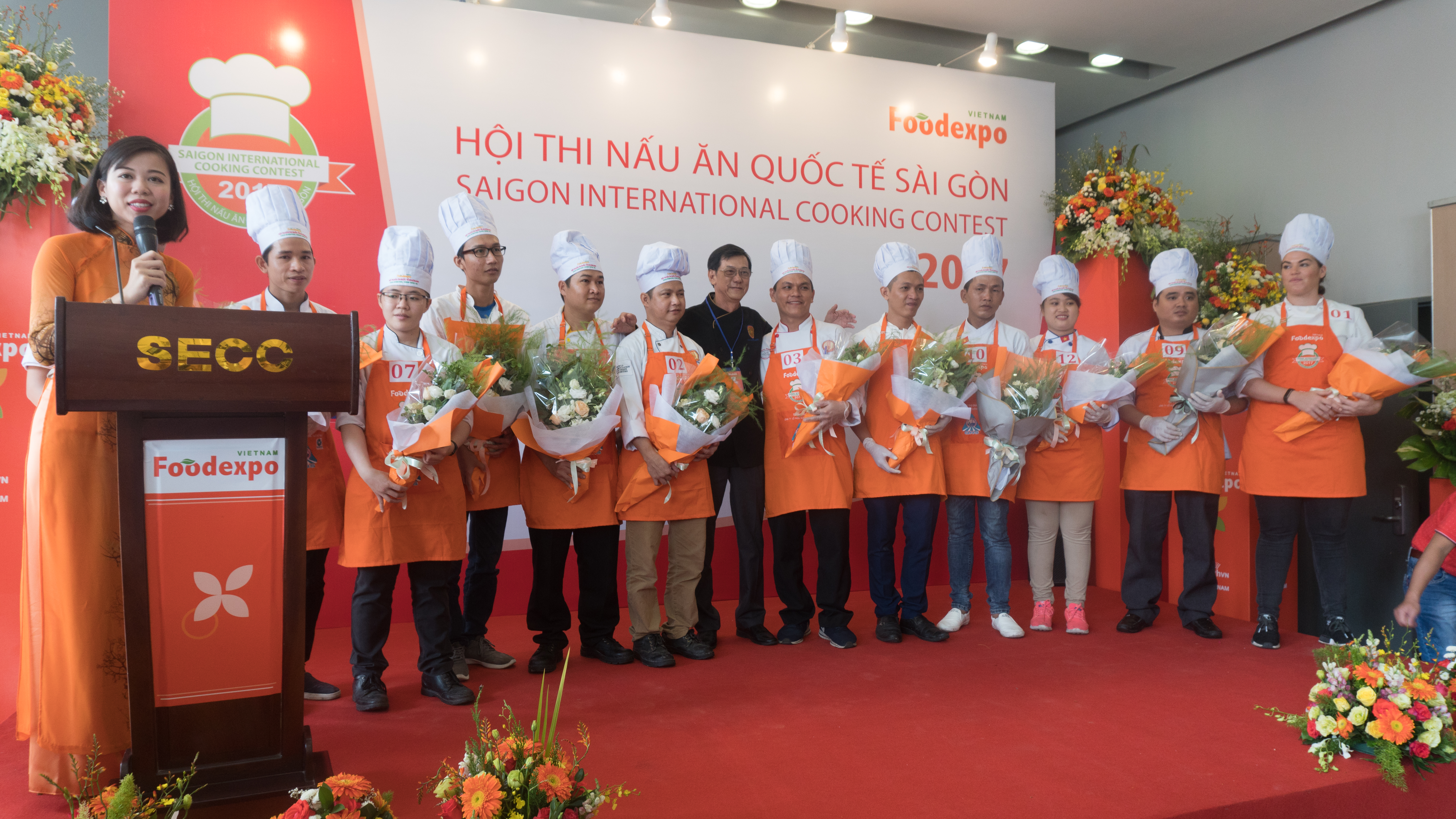 Candidates participate in the 2017 Competition
At the end the contest, the first prize and the title of "talented chef" was given to chef Nguyen Minh Thien, who is currently working at Novotel Phu Quoc Resort with two dishes of Gac fish and steamed shrimp labels; The second prize was given to Chef Camilla Bailey, a Danish national who is currently working at Mad House with lobster tarts with lemon pepper, lemon clams and cabbage dumplings with potato sauce and purple onion, peppered meat, Danish style barbecue noodles; and chef Nguyen Duc Hoang of 79 Gia Bao restaurant with seafood and papaya salad and spring rolls oranges, Anh Vu fish sauce with wine to eat with lagim fruits. In addition, the organizers also awarded 3 third prizes and 6 incentives for other chefs.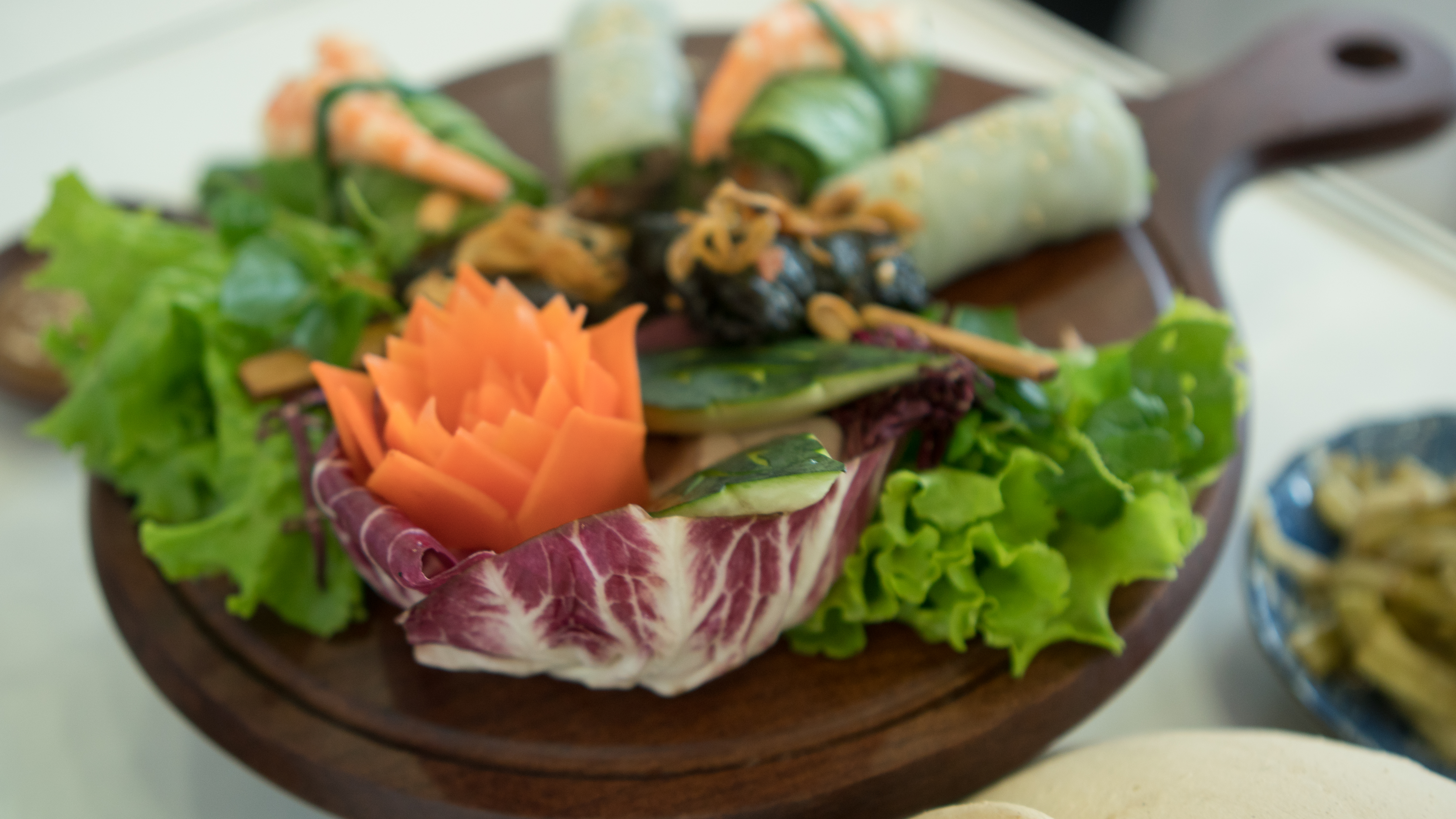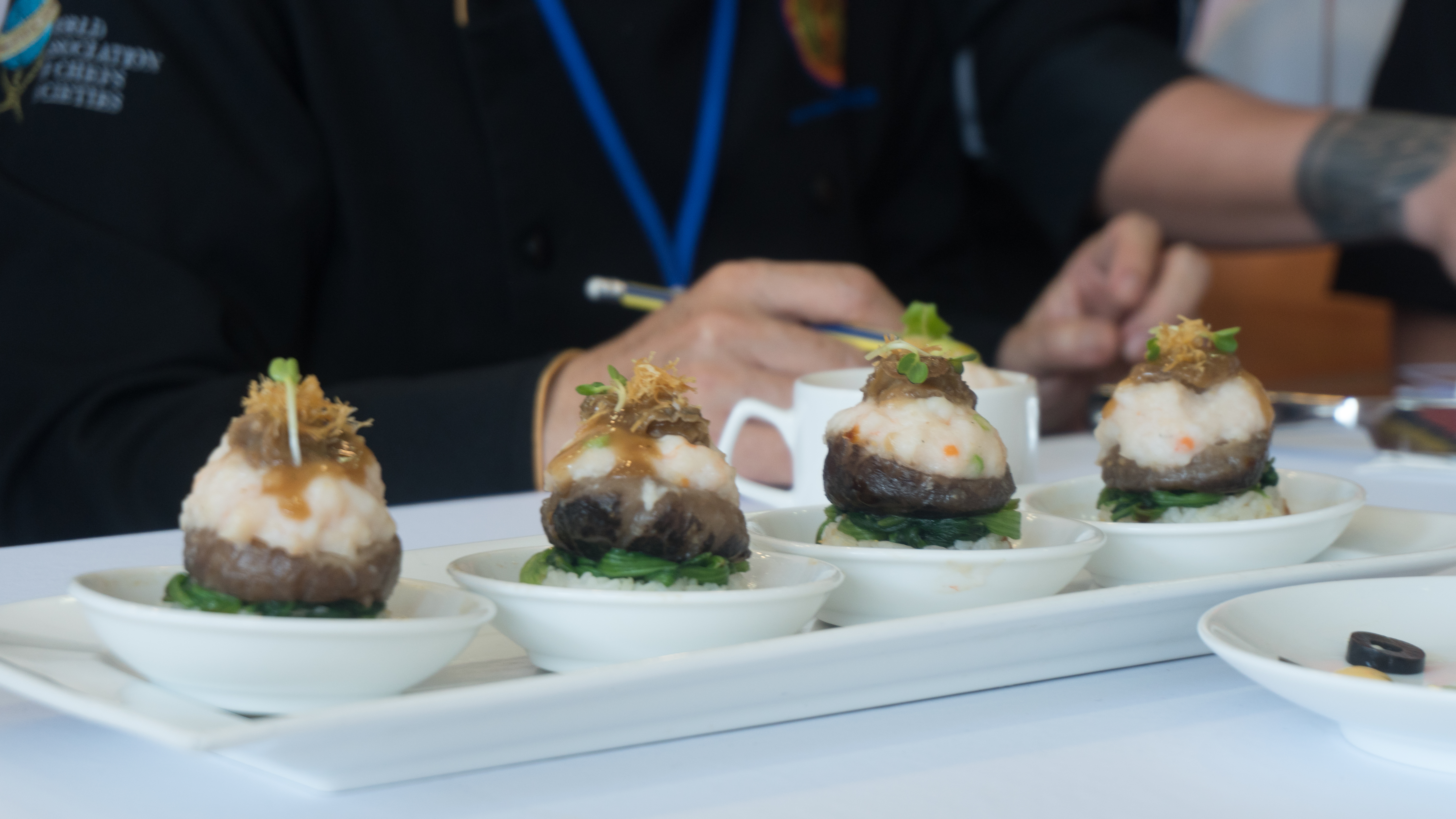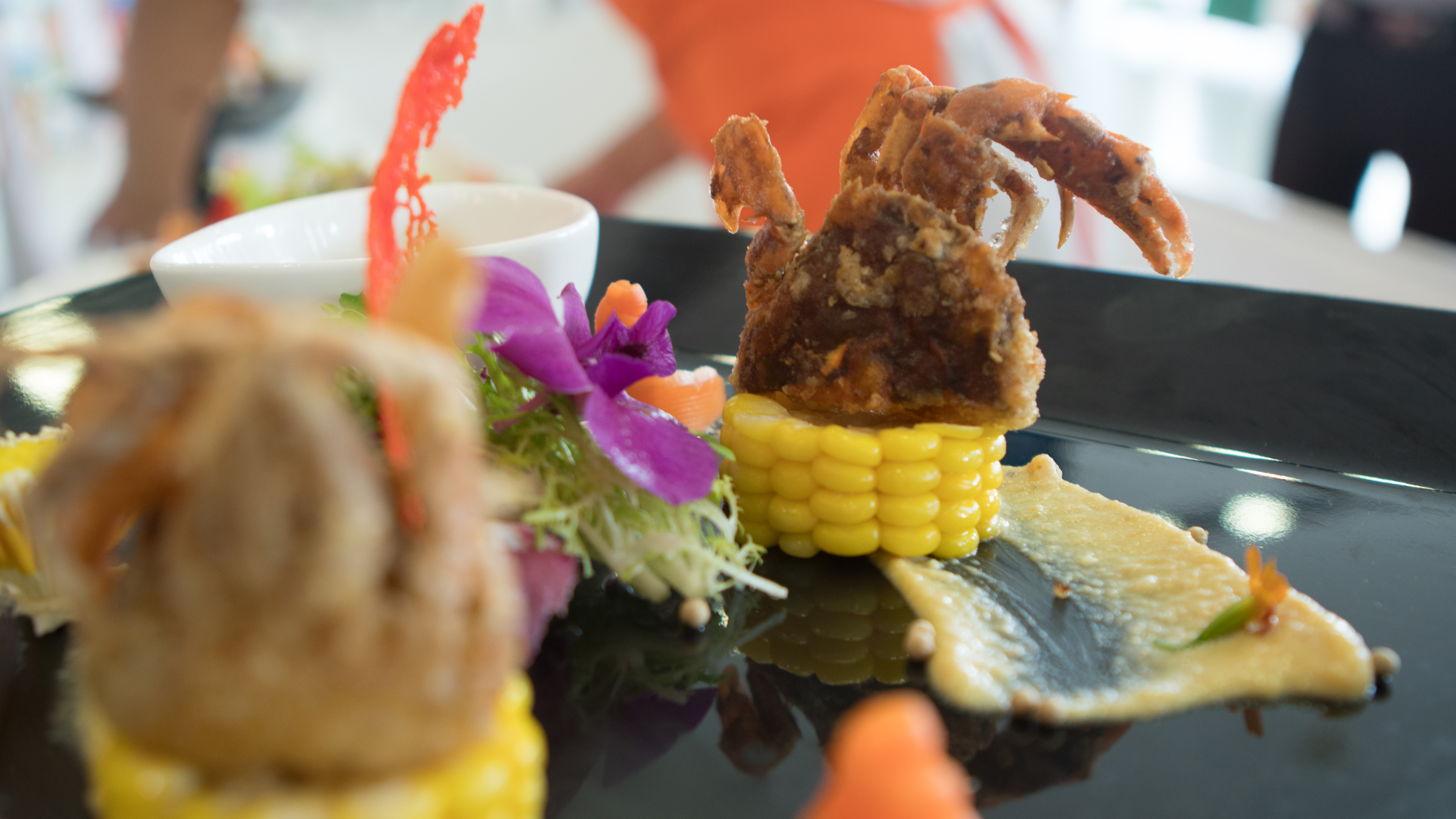 Some delicious dishes were presented beautifully at the contest: