This year's event will take place from 14-17 November 2018 at Saigon Exhibition & Convention Center (SECC), District 7, HCM City. In addition to many famous brands of the food industry in Vietnam, there will be the presence of TH Food Chain Joint Stock Company whose products have been awarded national brand.
As the initiator for the application of European and American organic standards in hi-tech agricultural production in Vietnam, specifically in the processing of TH true MILK fresh milk, TH Company has marked its pioneer position in converting the growing of organic dairy cows on Vietnamese fields.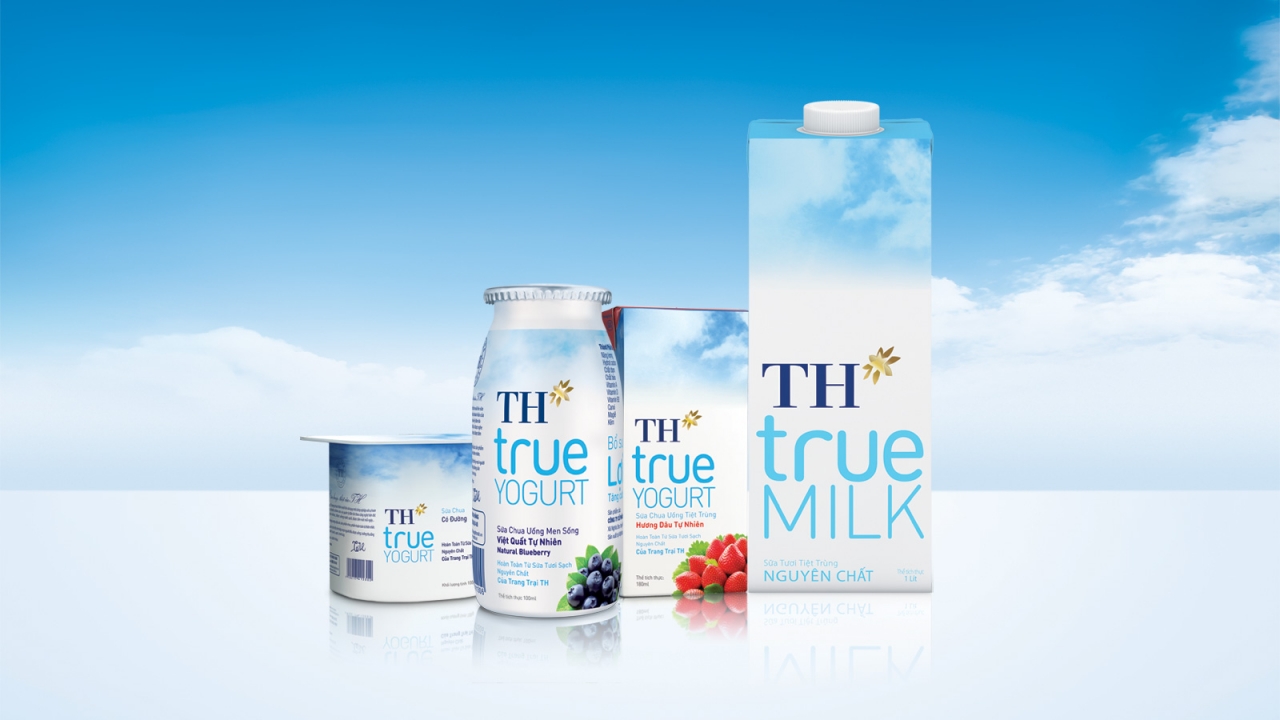 The first and only converted organic dairy farm in Vietnam
TH Group has laid the groundwork for the clean milk revolution in Vietnam since the establishment of a hi-tech dairy farm with 45,000 dairy cows. TH has continued to reach new heights when initiating the production of organic milk in accordance with EC834-2007, EC889-2008 and USDA-NOP standards in Vietnam since 17/12/2015. Starting from this point of time, TH has undertaken the conversion of European and American organic pastures, as well as the conversion of the herds.
On this transition process, Mr. Ha Phuc Man, Chairman of the Vietnam Organic Agriculture Association, said: "All this job has been done by TH Group in accordance with European and US standards and certified by international and Vietnamese experts. Now TH is just waiting for the first milk from the first cow in Vietnam to be certified as organic milk of world class. This is a very professional way of doing things".
After nearly 10 years in the market, the quality of fresh milk products brand TH true MILK has been confirmed, especially organic milk. To make organic milk products in Vietnam, TH has done the "first" and "unique" things on its Asian recorded farm in Nghia Dan Commune, Nghe An province.
Development of the largest organic dairy herds in Vietnam
From the perseverance and meticulousness, TH Group has built the largest organic dairy herd in Vietnam. Today, the organic has reached over 1,000 cows and now there is about 500 cows producing raw fresh milk. Organic dairy cows are grazed on pasture for about 6 hours per day. The grazing area of ​​0.5 ha per cow ensures cattle feed intake of at least 25% from the pasture. As disclosed, the milk yield of organic cow is only 60-70% compared to that of high-yield cattle, but milk quality and nutrition level is much higher. It is expected that by 2018, TH will produce organic milk from 3,000 cows.
Possession of 3-No organic grassland
Thanks to the conversion process, TH has had its grassland certified by the Union Control, the organic certification body of Europe and America since October 2016. TH farm and pastures do not plant genetically modified (GM) crop, do not use pesticides and chemical fertilizers.
According to Tal Cohen, General Director of TH Dairy Products Joint Stock Company, TH now has self-control of organic forage. The European standard for organic forage only allows TH to use organic fertilizer in organic fields. The biogas plant of TH treats manure from farm to organic fertilizer for the fields. At present TH only imports pure organic food because this material is not available in Vietnam.
Treatment for organic herds with herbs and acupuncture
Another special thing on the converted organic dairy farm is the treatment of herds with herbs and acupuncture, completely without antibiotics. To monitor the heath of the herds, ensure herd welfare, TH uses chips provided by Afimilk. These sensor chips gather information of each cow in daily operation and pass to the management computer. As a result, the camp manager will know when the cow needs attention. Acupuncture for cows can treat diseases such as sunburn, sunstroke, rumen bloating, flatulence, indigestion, poor appetite, delayed birth, especially poliomyelitis due to nerve damage and non-anesthetists in surgery, which Western methods can not solve.
The only farm to receive organic gold cup
At present, TH is also the only group awarded Gold cup for "Organic dairy farms for public health" at the Ceremony honoring first Vietnamese organic companies by the Vietnam Organic Agricultural Association. This is an award voted by organic agricultural experts through the most rigorous evaluation criteria. TH Group converts dairy herds and grassland to organic ones in Nghe An province and launches the first organic milk production line in Vietnam. This way shows the seriousness and professionalism creating belief for Vietnamese consumers and the assertion of Vietnamese products in the international market.