According to Mr. Bui Huy Son, Director General of the Vietnam Trade Promotion Agency under the Ministry of Industry and Trade, Vietnam had actively expanded its negotiations to join the new free trade agreements. With a large market of more than 95 million consumers, rich and unique materials, and more favorable policies and favorable business environment, Vietnam was becoming one of the most important hub attracting investment in the food industry.
"The group of food products with deep processing content, high nutritional value, attractive and convenient models will be increasingly popular among Vietnamese consumers. Major products such as seafood, rice, coffee, fruit and vegetables ... continues to witness an increase in both domestic and export markets, along with the "help" of policy incentives to approach over 50 foreign markets where Vietnam has signed free trade agreements, "said Mr. Bui Huy Son.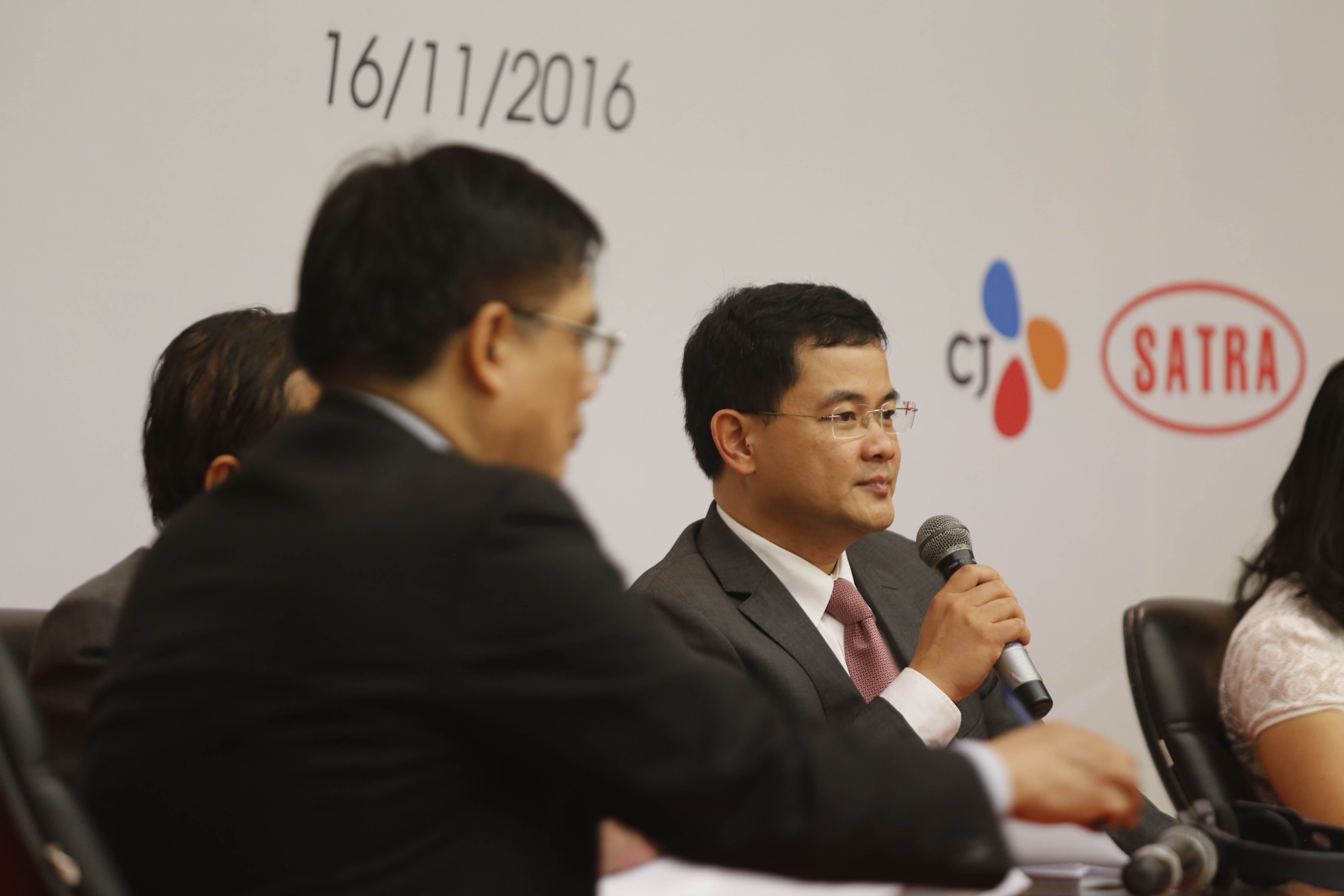 Mr. Bui Huy Son - Director General of the Vietnam Trade Promotion Agency at the Conference of Food Industry Investment Promotion in 2016.
To support the Vietnamese food industry to innovate its internal capacity, to strengthen its competitiveness in the domestic and international markets through the promotion of investment in the upgrading of machines, equipment and applications, to apply advanced technologies, invest in the sub-sectors, high prospect commodities and food products…, the Vietnamese Government has given great attention to improve the investment environment , issue policies, organize a variety of programs, supporting activities, promotetrade and investment for domestic and foreign companies.
Implementing the National Investment Promotion Program 2017, the Vietnam Trade Promotion Agency (Ministry of Industry and Trade) in cooperation with the Foreign Investment Department (Ministry of Planning and Investment) held a workshop on "Promoting investment in the field Food processing industry "on the afternoon of 15/11/2017 at the Saigon Exhibition & Convention Center in Ho Chi Minh city. The seminar was one of the important events in the side line of Vietnam Foodexpo 2017.
With the participation of representatives of relevant management agencies under the Ministry of Industry and Trade, Ministry of Planning and Investment, Ministry of Agriculture and Rural Development, representatives of foreign organizations and typical Vietnamese companies in the field of processed food, foreign experts, the seminar is expected to provide a panoramic view and convey the most important and updated information about the food processing industry in Vietnam such as: investment opportunities in the field of food processing; Potential for attracting investment of the food processing industry in Vietnam; trend of investment and technology transfer of foreign investors.
In addition, at the seminar sessions, speakers and guests will discuss about some issues in the food processing industry that are of great interest to many investors such as raw materials and the potential market, the trend of increasing convenience products and the investment trend of applying new technology, increasing value added, thereby contributing to removing the difficulties at home and abroad; At the same time working out on solutions to develop the country's food processing industry in the future.