This is the opinion of Mr. Do Thang Hai, Vice Minister of Industry and Trade at the Investment Promotion Conference in the field of food processing industry, held on November 15th 2017 in the framework of the Vietnam International Food Industry Exhibition Vietnam 2017 (Vietnam Foodexpo 2017) in Ho Chi Minh city. The conference was organized by the Vietnam Trade Promotion Agency - Ministry of Industry and Trade in coordination with Foreign Investment Agency- Ministry of Planning and Investment.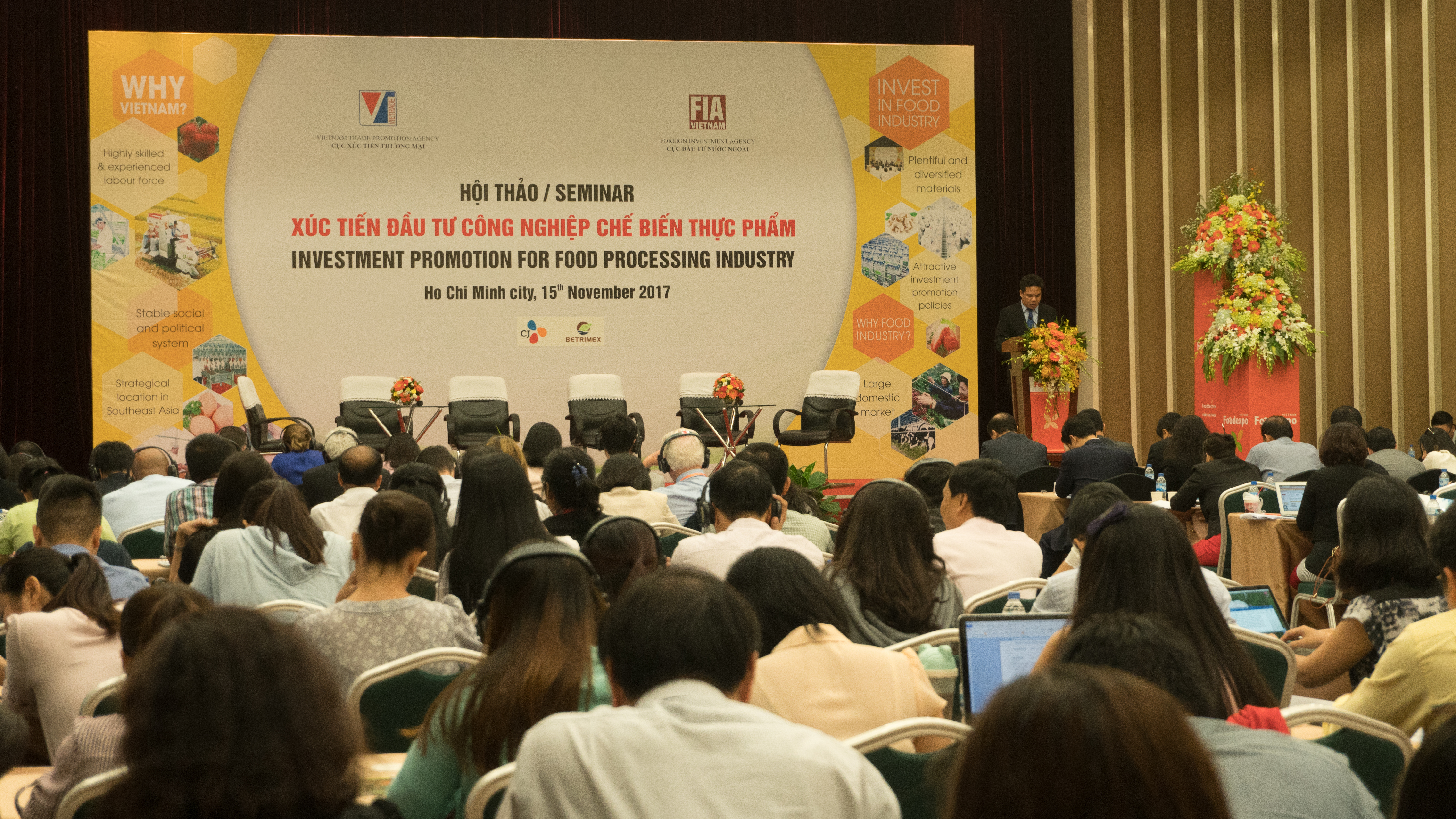 H.E Bertrand Lortholary, Ambassador of the Republic of France to Vietnam, a Country of Honour of Vietnam Foodexpo 2017, assessed that Vietnam had got high economic growth rate, bright economic future and several potential investments. Ambassador Bertrand Lortholary said that with their experience and capacity, French businesses would certainly meet the demand for technology and investment in the Vietnamese market. "In the near future, with the close cooperation of the two countries, it will further promote the economic development in general and the food processing industry in particular. We will do better if we work together, "Ambassador Bertrand Lortholary said.
Ms. Almut Roessner, Executive Director of the European Business Association in Vietnam (EuroCham), addressed about opportunities for trade and investment cooperation between Vietnam and EU from the EU-Vietnam free trade agreement which is expected to be ratified and implemented by 2018. Almut Roessner believes that EVFTA will open up opportunities for access to modern machines and technologies, high-tech and creative knowledge, improved labor skills, more employment and more sustainable agriculture. Eurocham pledged to continue to support events to further promote trade and investment cooperation between Vietnam and EU.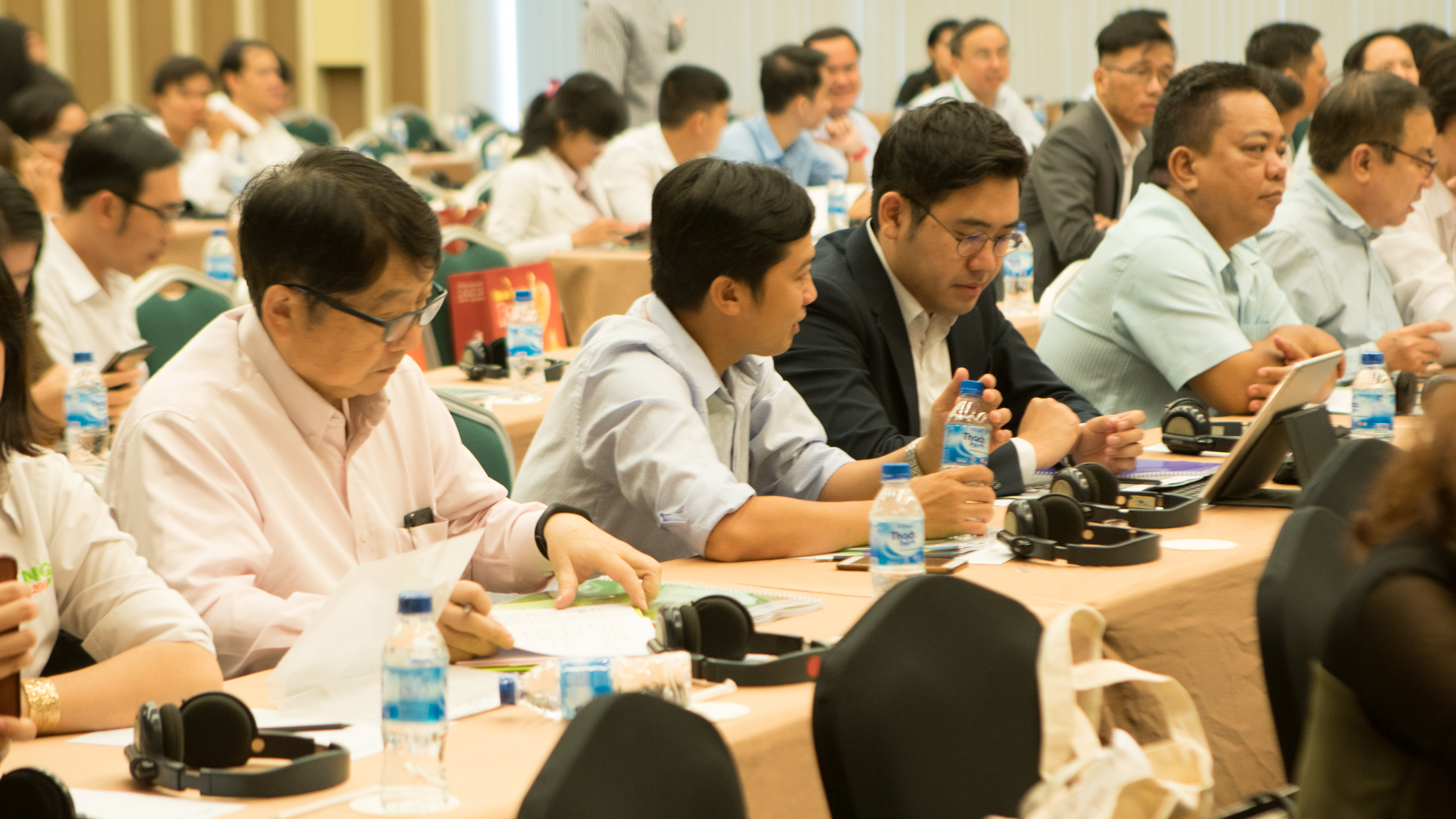 Food processing industry is one of the priority industries selected by the Government from now until 2025, with a vision to 2035. Large market in Vietnam and export, plus incentive policies, together with development incentives set by the government have brought many investment opportunities for businesses in this area.
According to Vo Thanh Do, Deputy Director General, Department of Agro-product Processing and Market Development - Ministry of Agriculture and Rural Development, the State's policies were synchronous and covered all agricultural production chains. Most of the policies in this area were related to encouraging the development of agro-processing, especially deep processing, adding value to products. The investment incentives for businesses were relatively large from land, tax, infrastructure, trade promotion ... In addition, state management agencies at all levels had made great efforts to improve the investment environment, reform administrative procedures to facilitate companies to invest in production and business in the field of food processing.