The agreement is to strengthen the relationship between the two organizations in the implementation of trade promotion programs and activities, contributing significantly to the development and promotion of direct economic and trade relations between Vietnam and Hongkong, in accordance with the needs and goals of the two parties on the basis of equity and mutual benefits. Deputy Minister Do Thang Hai - representative of Ministry of Industry and Trade attended and witnessed the signing ceremony.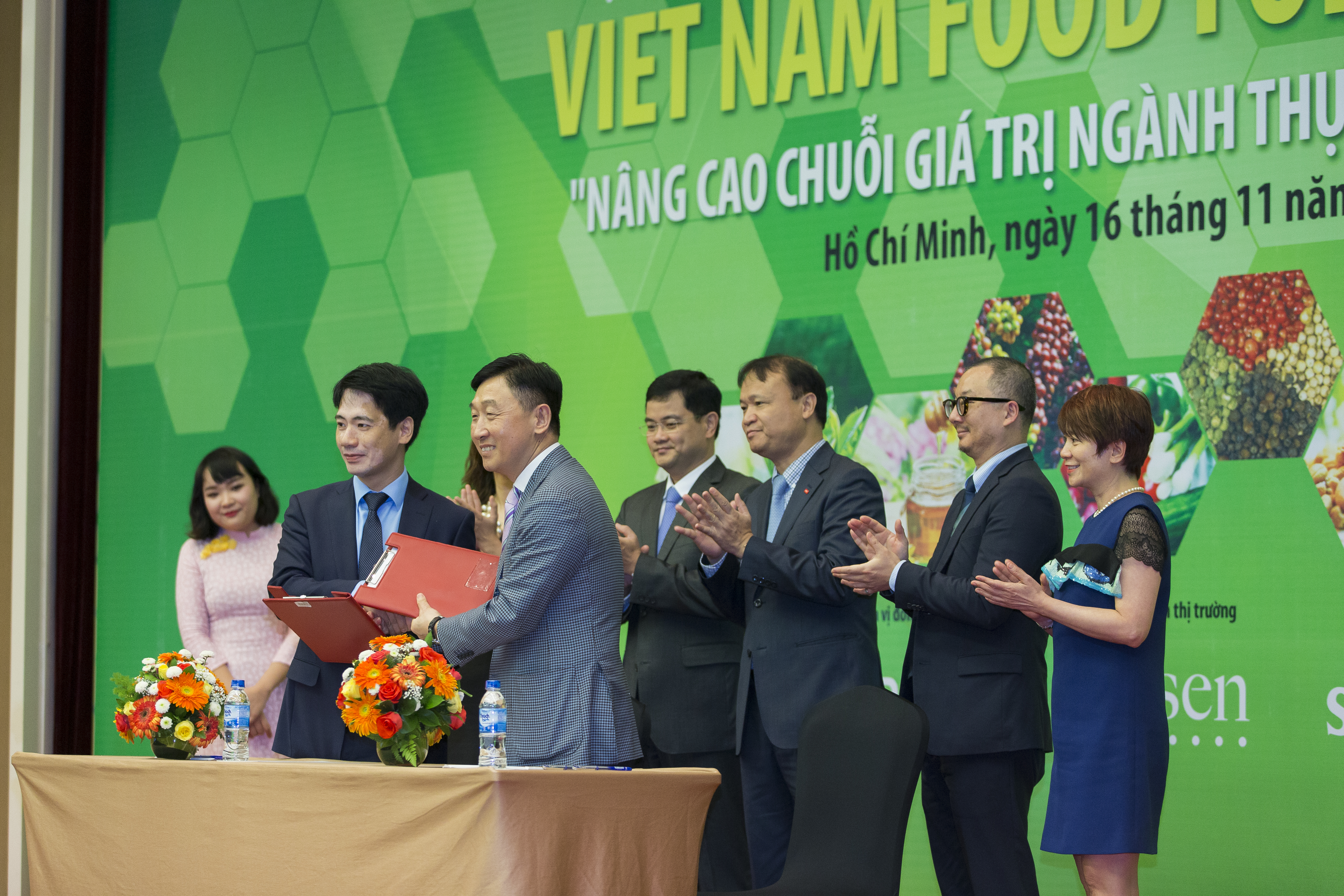 Mr. Ta Hoang Linh - VIETRADE representative signed the agreement with HKTDC
Under the agreement, VIETRADE and HKTDC will initiate and support Vietnamese and Hong Kong businesses through information exchange, trade missions, trade fairs and exhibitions, business development activities, implementation of training programs and sharing professional experience, supporting for the operation of trade representative offices of both parties, application of information technology in the promotion trade.
The two sides agrees to share market information on important economic and trade issues, including the development of economic and trade policies related to trade relations between Vietnam and Hong Kong (China); exchange of know-how and experience in the organization and management of trade events, etc.
Hong Kong (China) is one of the financial, logistic and business centers of the world and the Asia-Pacific region. Not only a hypermarket and international investment hub, Hong Kong is also a major investor in several countries around the world. Global corporations also have branches or offices in Hong Kong. This shows that Hong Kong market has a very important place for Vietnamese businesses, especially in accessing the Chinese market and other potential markets.
At present, Vietnamese sectors of exploitation and processing aquatic products, coffee processing, information technology, textile and garment, organic fertilizers, real estate, financial services ... are attracting great attention of Hong Kong businesses. Meanwhile, fresh fruits and vegetables, rice, cashew nuts, handicrafts and agricultural products of Vietnamese companies have advantages to export to Hong Kong (China) market.
Recently, the ASEAN-Hong Kong Free Trade Agreement was signed, expected to take effect from the beginning of 2019. This will be the driving force for further trade of goods, services and investment between ASEAN countries in general and Vietnam in particular with Hong Kong (China).
In the first nine months of 2017, Vietnam - Hong Kong (China) trade turnover reached over USD 13 billion, up 12% over the same period in 2016. Of which, Vietnam 's export turnover to Hong Kong (China ) was USD 5.7 billion, while Hong Kong's (China) export turnover to Vietnam reached USD 7.4 billion. The main trade products between Vietnam and Hong Kong (China) were telecommunication devices and components, semiconductor materials, electronic tubes, textile raw materials.