Attending the conference will be representatives from the Ministry of Industry and Trade, Mr. Jong Ha Bae - FAO Representative in Vietnam, Mr. Bertrand Lortholary - French Ambassador to Vietnam and representatives of Ministries, trade associations, trade promotion organizations and companies in the field of foodstuff at home and abroad.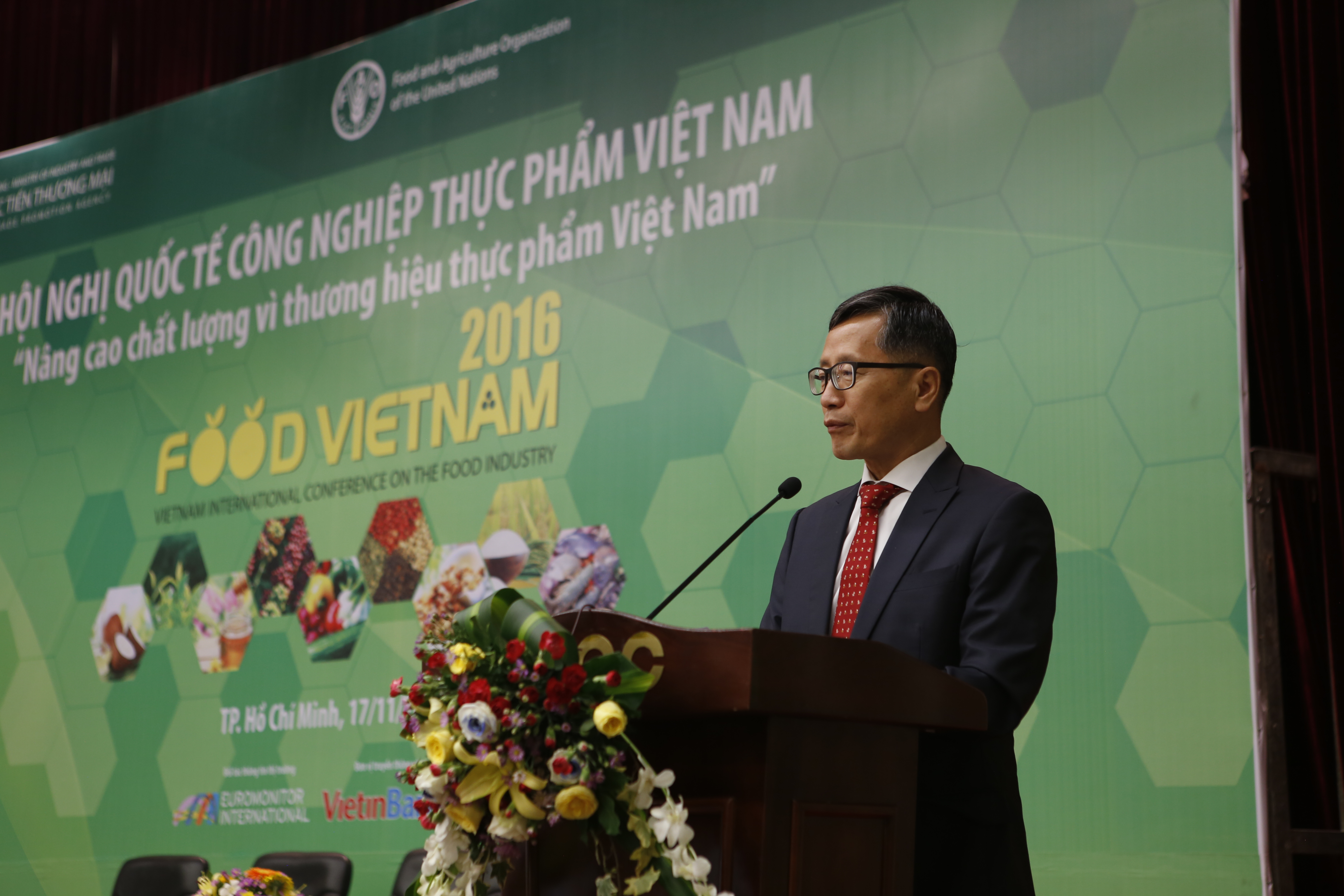 A representative addressed at Food Vietnam 2016 conference
This year's international conference entitled "Value chain enhancement in Vietnam's food industry", will bring together leading speakers and experts in the food and beverage industry in Vietnam and internationally, addressing many hot issues. In the industry chain, there is a lot of information to be updated, such as: food safety issues related to industry value chains, consumer demand trends, market development, access to finance, shared experiences of value chain development of leading food groups in Vietnam and in the world ... The conference is expected to attract about 300 delegates representing domestic and foreign organizations, companies to participate.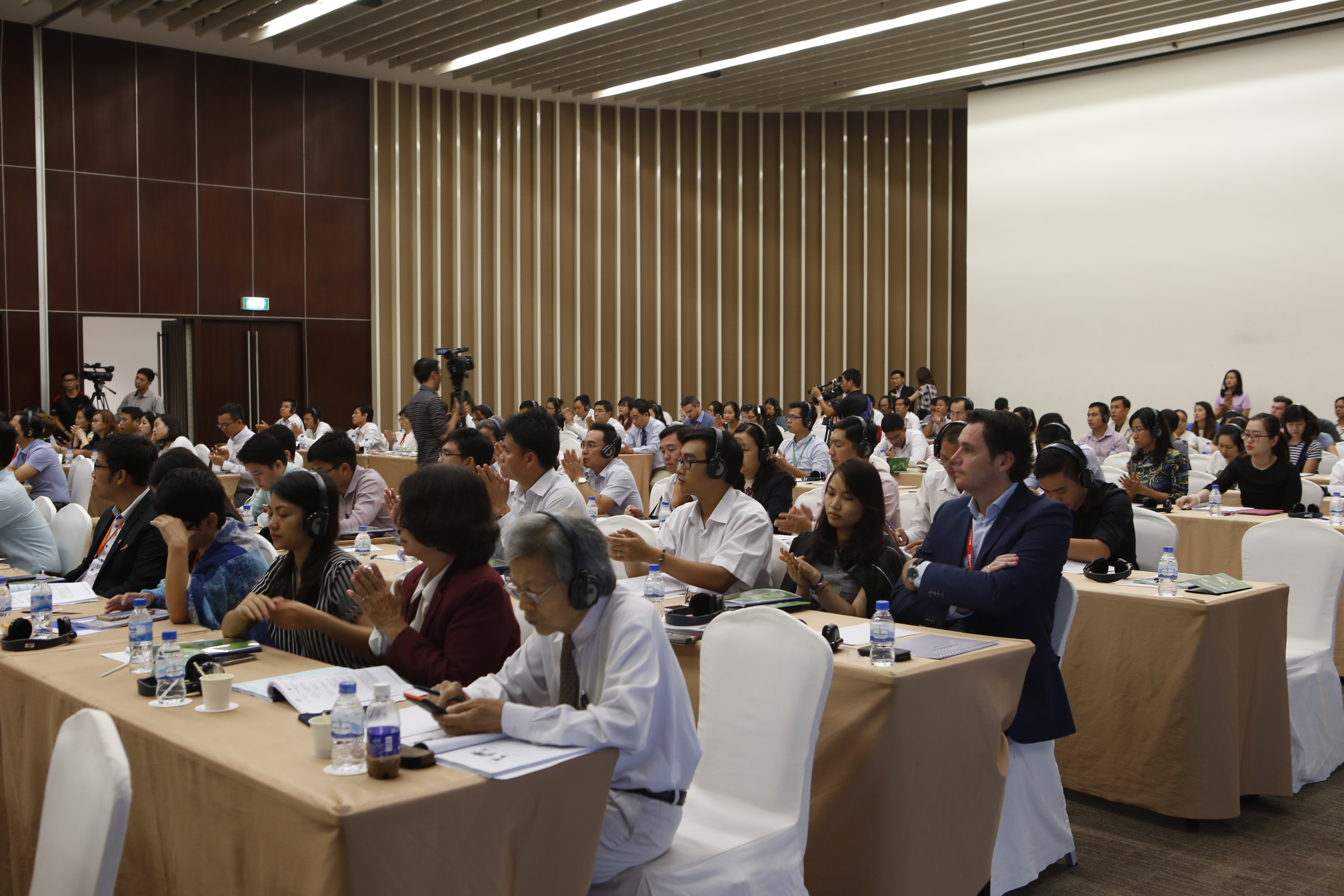 A corner of Vietnam Food Forum 2016
In particular, there will be a business match-making seminar between Vietnamese companies and foreign importers from the United States, Italy, Japan and China, domestic and foreign supermarkets such as: Walmart (USA), CJ, LOTTE (Korea), AEON (Japan), Central Group (Thailand), Vinmart, SATRA at the forum.
A Memorandum of Understanding (MOU) between VIETRADE and the Hong Kong Trade Development Council (HKTDC) on trade promotion between the two sides will be held within the framework of the forum to promote bilateral trade between Vietnam and Hong Kong (China). At the same time, VIETRADE will also signe a cooperation agreement with Nielsen Vietnam in coordinating their supports to provide market information to organizations and companies at home and abroad to promote and enhance the effectiveness of market research and development programs and business support for trade promotion.
Vietnam Food Forum 2017 will be a forum for exchanging and updating information, knowledge and experience in the food industry, value chain enhancement and market development solutions for the Vietnamese food industry. Simultaneously it will create chances to promote trade and investment cooperation for Vietnamese companies with partners, importers, purchasing groups and supermarkets inside and outside the country.
For more information, please contact:
Vietnam Trade Promotion Agency (VIETRADE) - Ministry of Industry and Trade
Market Research and Development Department
Address: 20 Ly Thuong Kiet, Hoan Kiem, Hanoi
Tel: 024-3934 8145 (ext: 76, 178); Fax: 024-3934 8142
Facebook: http://www.facebook.com/FoodsofVietnam.vn/
Email: [email protected]; [email protected]
Contact: Ms. Ngoc Linh (0918 592 080), Ms Nhu Hoa (0169 611 2886).