Speaking at the workshop on "Market Information and Lessons Learned for Vietnamese Tea Export" held September 1st 2016 in Hanoi, Mr. Do Kim Lang, Deputy Director General of the Vietnam Trade Promotion Agency (VIETRADE) said that, Vietnam has been selling tea with a relatively large turnover, but it has still depended mainly on quantity, meanwhile market research and tea branding activities are being forgotten.
Ms. Nguyen Thi Hien, Director of Ha Thai Tea Co., Ltd in Thai Nguyen Province also shared that when enjoying Vietnamese tea, all hard customers in North America had a common comment that Vietnamese tea was very delicious compared to tea of ​​many other countries in the world, but they did not know much about Vietnam tea. Therefore, tea products of ​​other countries have a foothold on the market, while Vietnamese tea is not known by many customers in North America.
In order to help tea companies update market trends, promote brands and quality of tea products to potential importers, since 2015 VIETRADE - the organizer of the Vietnam Foodexpo - has reserved a seperate area for the tea industry. In this edition of Vietnam Foodexpo held from 15th - 18th November 2017 in HCMC, the tea pavilion will continue to be an important display area of ​​the exhibition.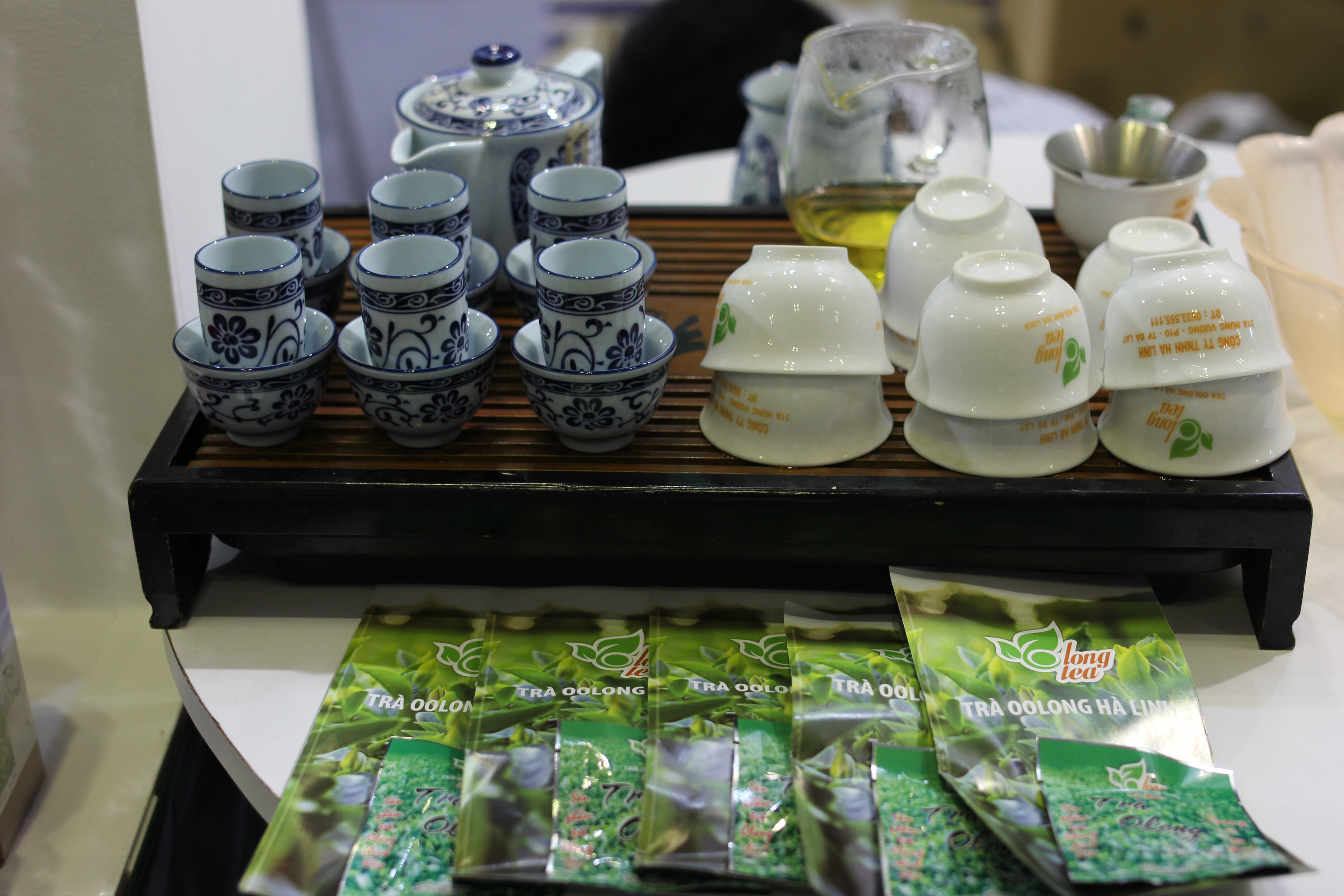 Vietnam Foodexpo has become a familiar place to gather tea producers and processors all over the country, attracting many importers, distributors and tea testing organizations from many countries and territories in the world. The exhibition will continue to be an opportunity for Vietnamese tea companies to reach out to prospective foreign customers in Vietnam, opening potentials for trade transactions of tea products. By participating in the exhibition, businesses will also have the opportunity to exchange experiences on tea processing, preservation and export from prestigious tea companies all over the country.
In order to participate in the Vietnam Foodexpo with the aim to export effectively, in addition to the quality as a core issue that needs to be focused on, companies should pay special attention to strengthening their product reputation. Mr. Wisal Hin, the international tea consultant of the Export Competitiveness Enhancement Project for small and medium companies through the local trade promotion system, said that the tea industry shared the same characteristics as the fashion industry. It had different brands and product lines. Therefore, tea companies should write stories of their tea products, introduce the origin, mode of tea planting and production, tea culture to consumers at the exhibition.
Mr. Do Kim Lang stressed that the tea industry needed to shift its focus from quantity to quality in order to create high-quality tea products for high-end markets. Only when the quality of tea is guaranteed, the marketing and branding new tea products will be easier. Because, a good product will always be pleasing to consumers, from which, its brand and the image of Vietnamese tea will develop more sustainably.