Over the last 10 years, Vietnam's fruit and vegetable exports have seen rapid growth, increased by nearly eight times from USD 305.6 million in 2007 to USD 2.4 billion in 2016, surpassed the export turnover of rice. In the first 6 months of 2017, vegetable export value was estimated at USD 1.7 billion, up nearly 45% over the same period of 2016. Vietnam's fruits and vegetables have reached over 60 markets all over the world to date. Thus, from a humble position for export, vegetables and fruits have made significant progress to become the main export items of Vietnam.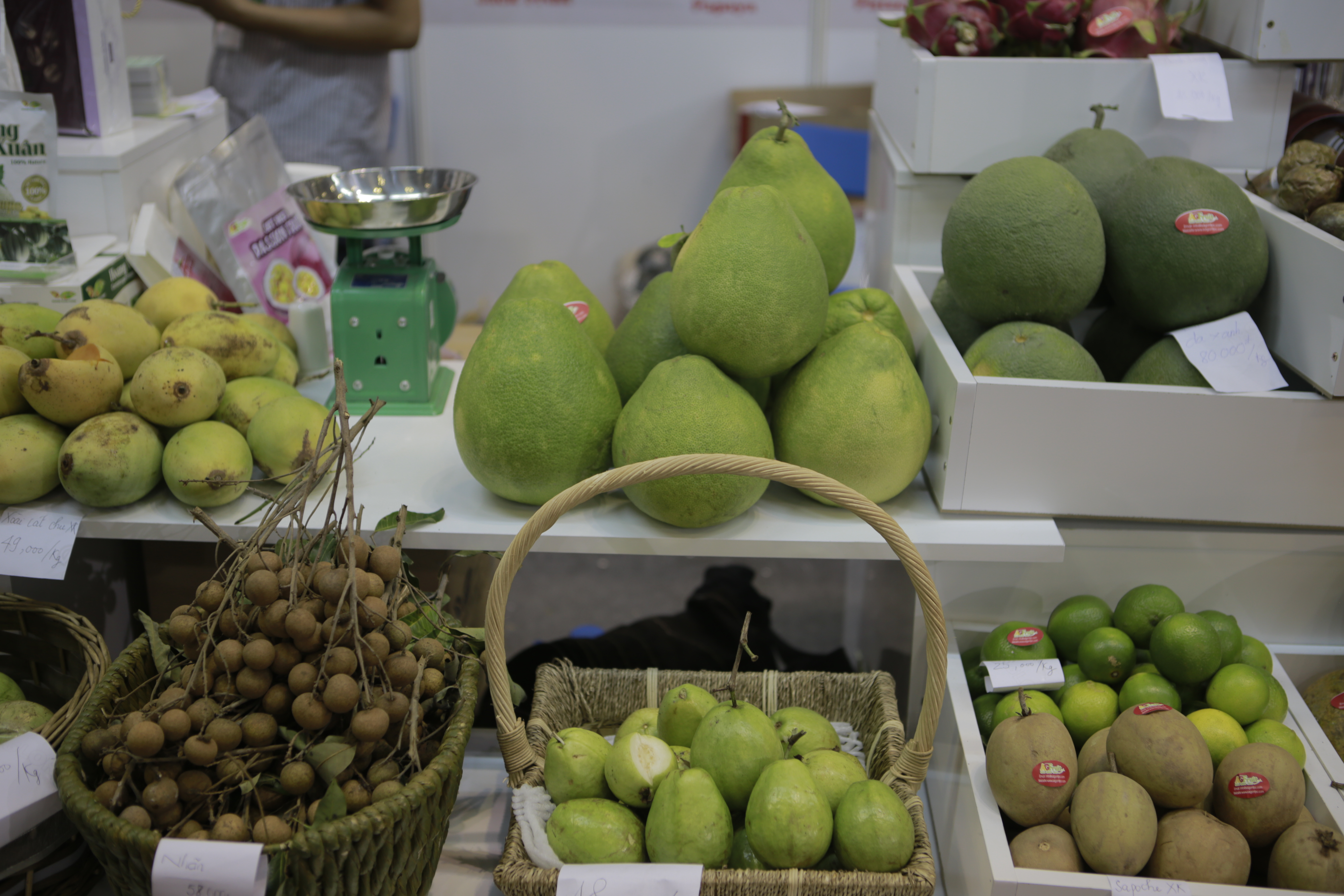 Several fruits from 3 regions of the country were showcased at Vietnam Foodexpo 2016
In order to support the fruit and vegetable sector to reach out to many potential importers, distributors and wholesalers of the world, the Vietnam International Food Industry Exhibition 2017 (Vietnam Foodexpo 2017) - the largest trade promotion event of the food industry, taken place from 15-18th November 2017, is planned to reserve a display area of 50 booths in 450 m2 for the fruit and vegetable exhibitors to showcase fresh, dried, canned and frozen products. The exhibition is expected to be an effective trading platform, opening up new opportunities for fruit and vegetable businesses to introduce their potentials and strengths, thereby boosting domestic and foreign trade, especially promising export transactions right in Vietnam.
According to the organizers of the exhibition, several companies nationwide have registered to participate in the fruit and vegetable display area in Vietnam Foodexpo 2017 to date, showcasing many high quality and safe vegetables and fruits of the country. Mr. Hoang Duy – Business Director of Mekong Food Group (MFG) shared that: "MFG is aware of Vietnam Foodexpo 2017 due to its scale, prestige and importance to our Group's business, including business of fruit and vegetable products. MFG hopes to reach more potential international customers to promote our brand, in addition to meeting with domestic and foreign companies at the exhibition".
A fresh salad shelf of VinEco at Vietnam Foodexpo 2016
Vietnam Foodexpo 2017 is expected to welcome more than 10,000 trade visitors from all over Vietnam, many countries and regions around the world who are importers, distributors, retailers, specialists, scientists in the food industry, agricultural engineers, farmers, farm owners, food associations and agribusiness support organizations…
In addition to displaying and introducing products, services and technologies of fruit and vegetable production and processing, this sector will have several product demonstration and business match-making activities during four days of the exhibition. The Organizing Board of the exhibition is actively implementing supporting activities to attract potential buyers from all over the country and abroad to visit and trade at the exhibition in general and at fruit and vegetable displaying area in particular.