These events attracted more than 200 Japanese companies to attend and deal with 15 Vietnamese companies in the fields of agricultural products, foodstuffs, textiles, consumer goods and supporting industrial products.
Speaking at the seminar in Tokyo, Mr. Masataka Fujita, Secretary-General of the ASEAN-Japan Center (AJC), highly valued Vietnam's steadily growing trade in recent years in the context of declining regional trade. Vietnam's export turnover in 2016 was USD 177.6 billion, up 9% over 2015. In which, the Japanese market contributed significantly to Vietnam's export turnover.
Mr. Goto Masura, representative from Osaka Chamber of Commerce and Industry (OCCI) said that with many advantages, such as young and abundant labor force, high competitiveness in price and close friendship among the people of the two countries, with Japan, Vietnam is one of the countries attracting the attention of Japanese businesses with the role of business partner and development partner.
At the seminars, Ms. Bui Thi Thanh An, Deputy Director General of the VIETRADE, introduced Vietnam's economic and trade situation, trade and investment cooperation between Vietnam and Japan. She also suggested the AEON Group to increase the distribution of Vietnamese products in AEON's systems in Vietnam and Japan and called on Japanese businesses to invest in a number of important projects for Vietnam's economy and society.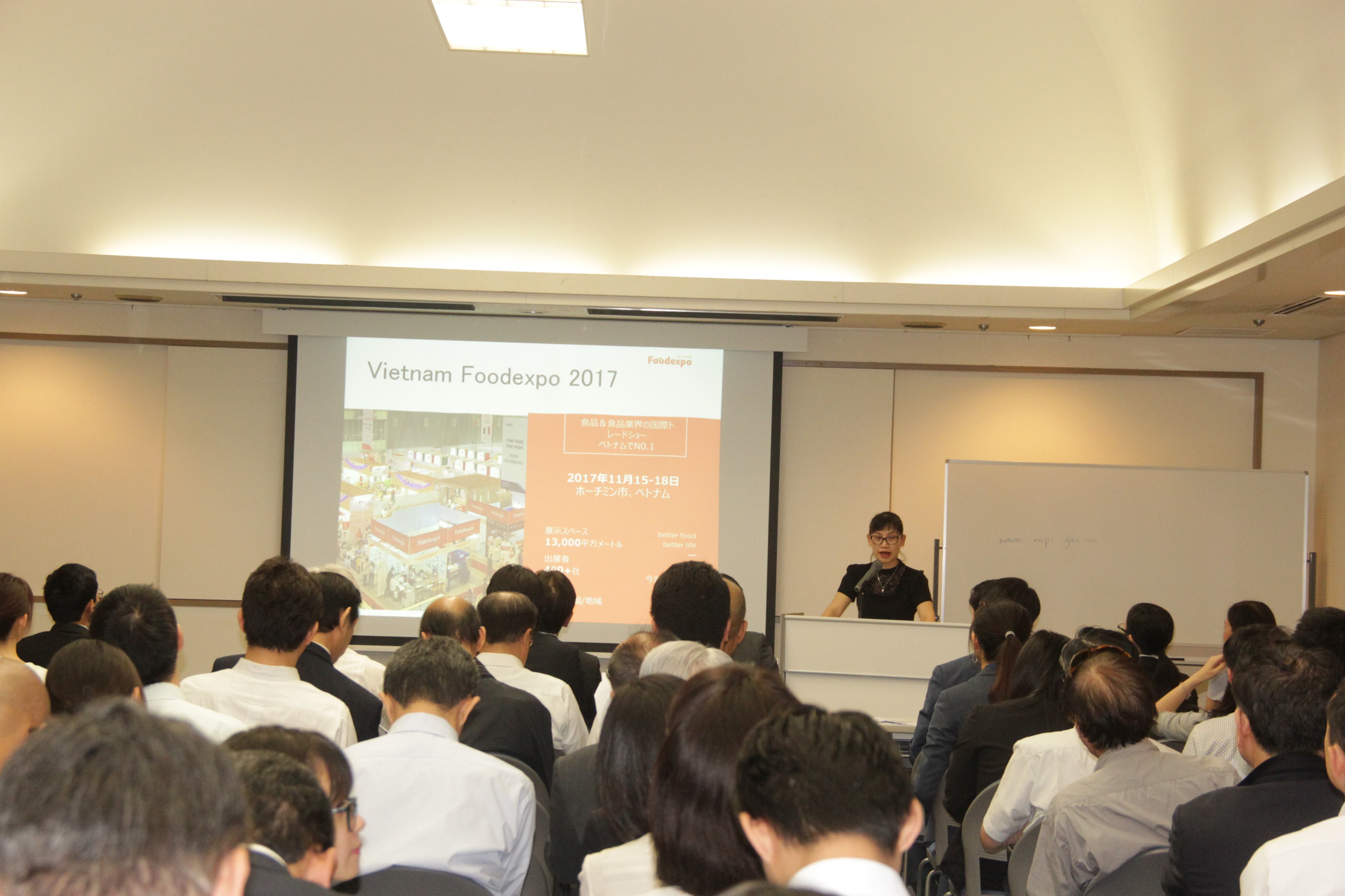 On the occasion of the seminars, Ms. Bui Thi Thanh An brought to Japanese companies information about the Vietnam International Food Industry Exhibition 2017 (Vietnam Foodexpo 2017) - the largest and most comprehensive event of the Vietnamese food industry, attracting many countries to participate in and will be opening in Ho Chi Minh City from November 15th to 18th 2017.
Many Japanese companies expressed their deep interests in Vietnam's agricultural products and foodstuffs at the seminars and would like to import Vietnamese frozen vegetables, dragon fruits, rice products, spinach, cashew nuts, black tiger shrimps, octopus, etc. Some Japanese businesses made appointments to visit Vietnam Foodexpo 2017.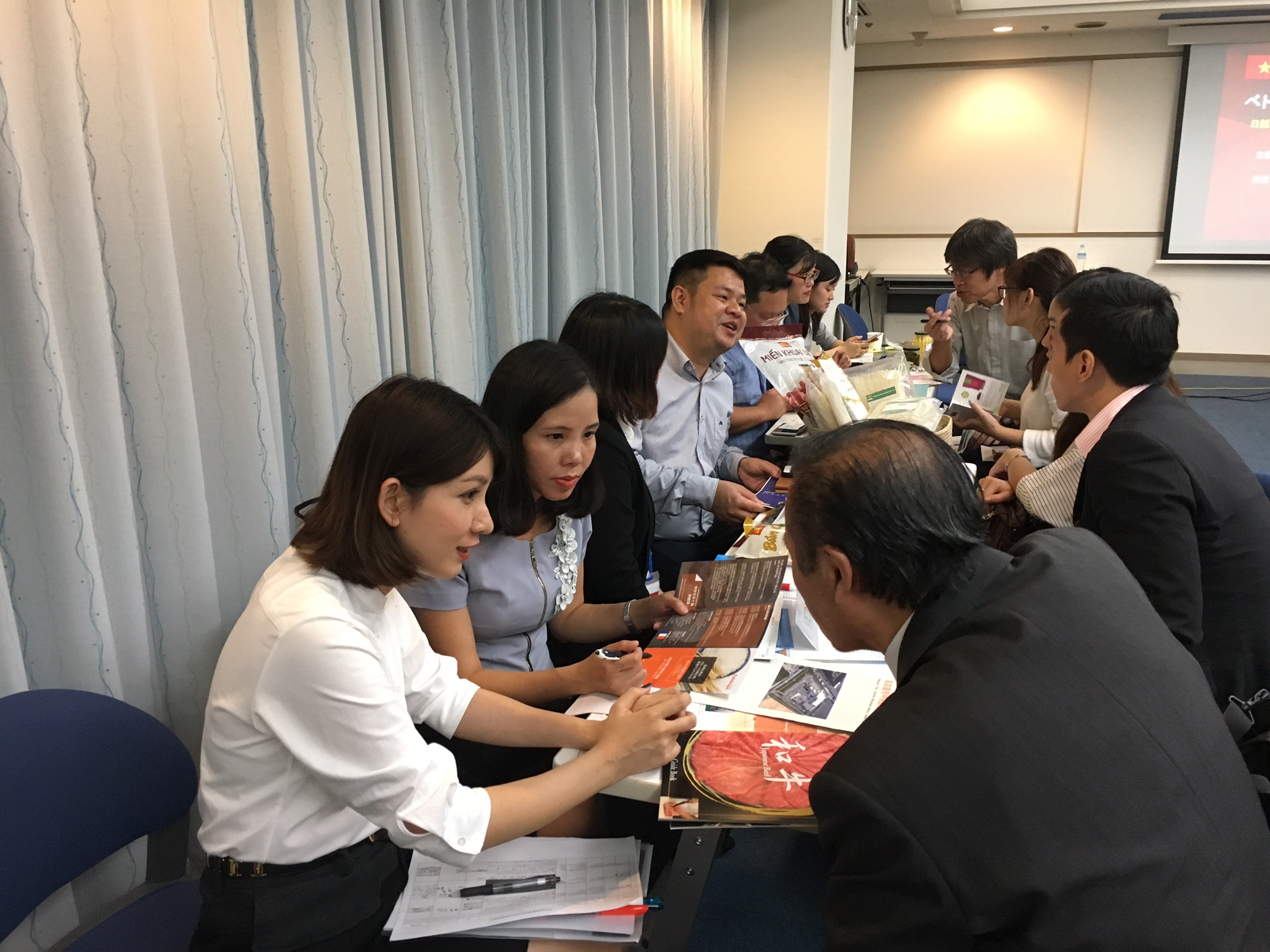 Japan is now ranked as the fifth largest export market for Vietnamese agricultural products and seafood, accounting 6.6% of total export turnover of Vietnam, the fourth largest market for Vietnamese vegetables and fruits and the first for seafood.