French leaders are aware of the importance of this event so a French minister will attend the exhibition and activities of "French Month in Vietnam". As a strong country in the food industry which has got international prestige, France will actively participate in this event. Specifically French and Vietnamese people have a common passion for food, so this will be an opportunity for Vietnamese to discover the essence of French culinary culture. Simultaneously it will be opportunity for businesses of the two countries to come to trade cooperation.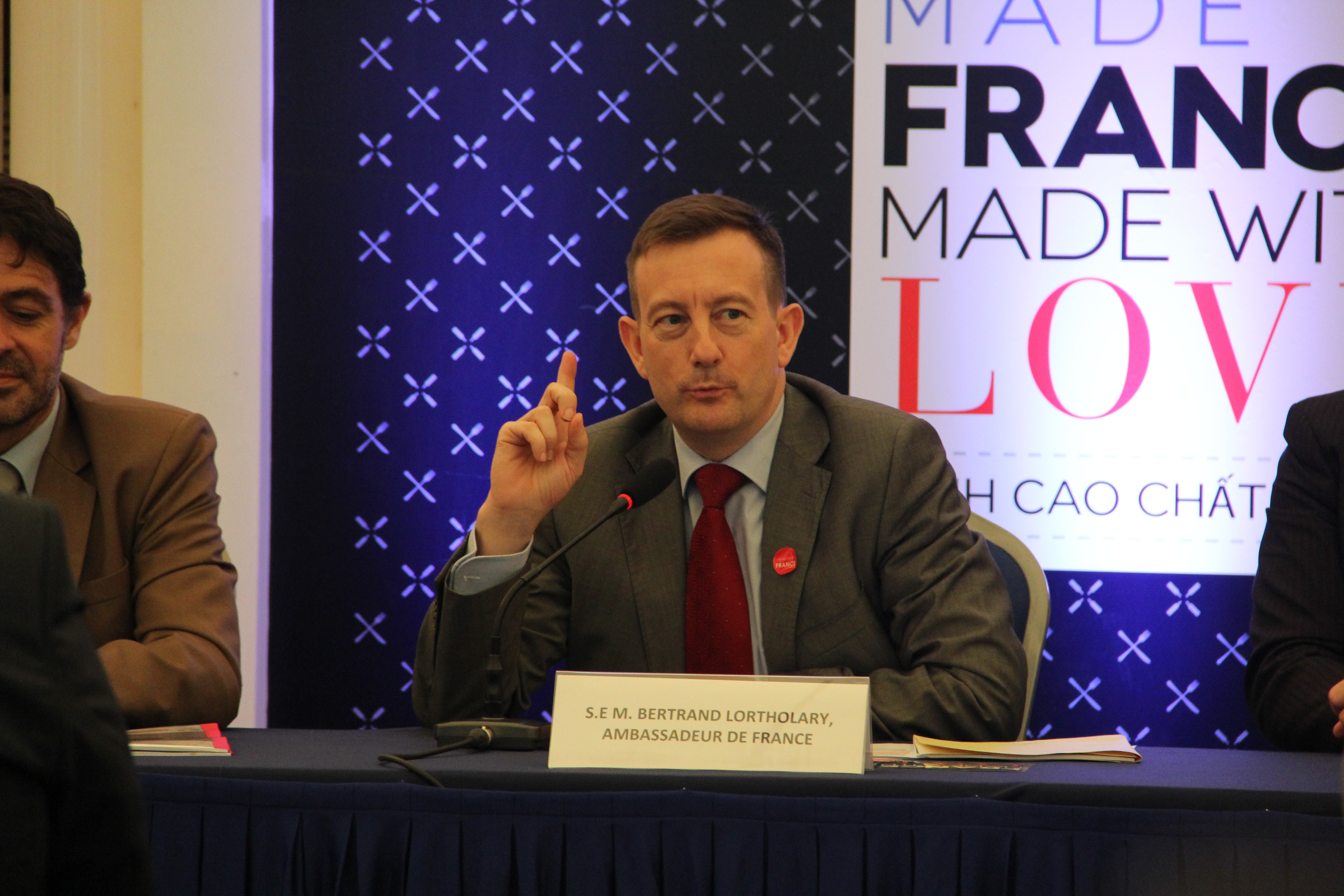 French Ambassador to Vietnam Bertrand Lortholary spoke at the press conference
In order to organize the French Pavilion at Vietnam Foodexpo 2017, Mr. Mathieu Lefort, representative of the French Business Promotion Agency (FRANCE), said that France was cooperating with the French Ministry of Agriculture, and related businesses to actively prepare for the outstanding presence of France at the exhibition. On this occasion, along with a French minister, more than 100 delegates from agencies, organizations and representatives of the three French specialized associations on the fields of pork, dairy products and vegetables) will come to Vietnam to participate in Vietnam Foodexpo 2017.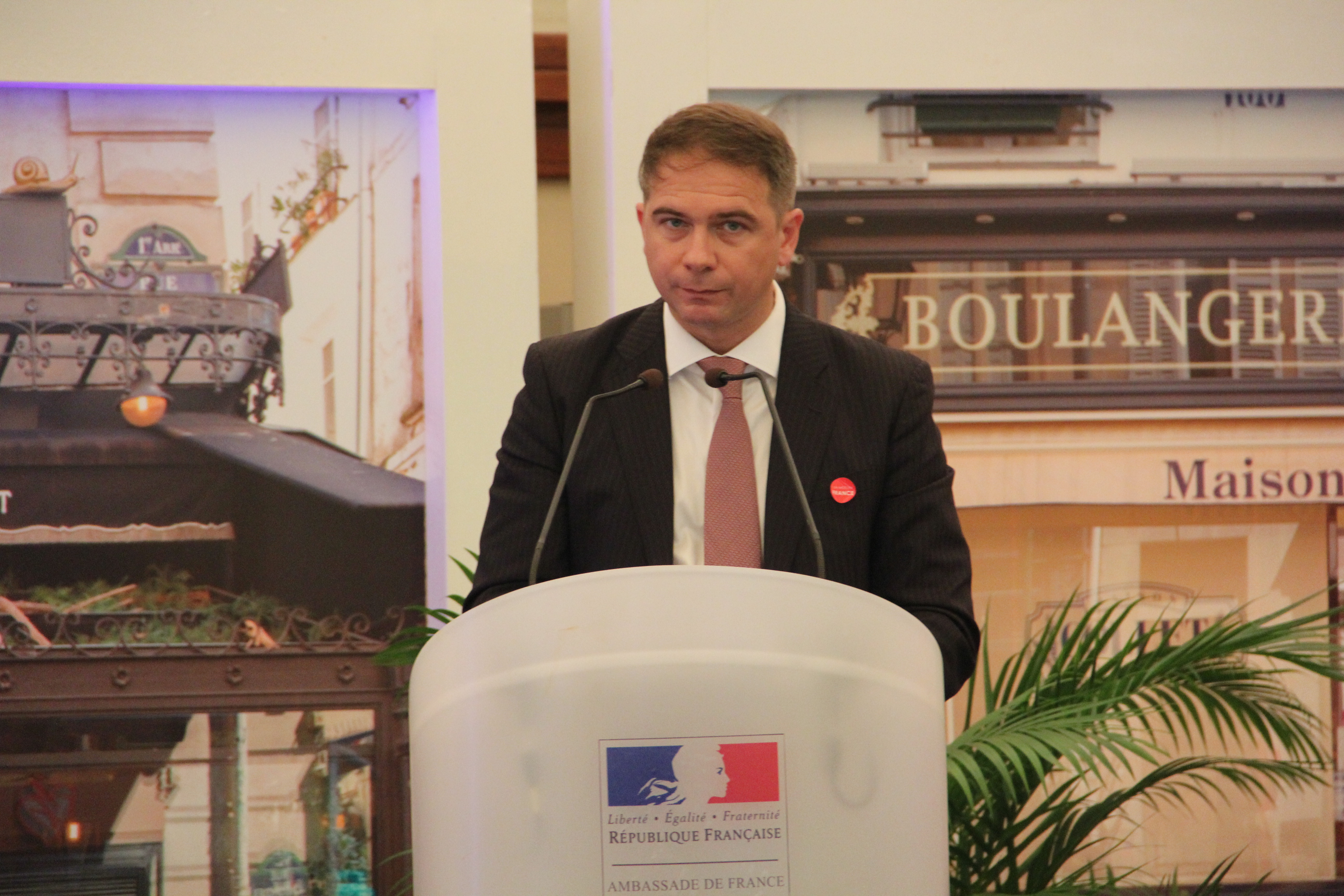 Mr Mathieu Lefort, representative of the French Trade Promotion Agency (Business France), the focal point organizing France Pavilion at Vietnam Foodexpo 2017
The French exhibition space at Vietnam Foodexpo 2017 will be about 360m2, introducing the whole France's food industry with a commitment to "Quality is the standard", which is carried out with strict control procedures of food safety from input to output. One corner of this space will be devoted to cooking demonstration by famous French chef Charle Soussin, finest French chef Francois Robin and Christophe Cliet-Marrel, an excellent bread maker to share experience as well as the values ​​of the French food and food industry.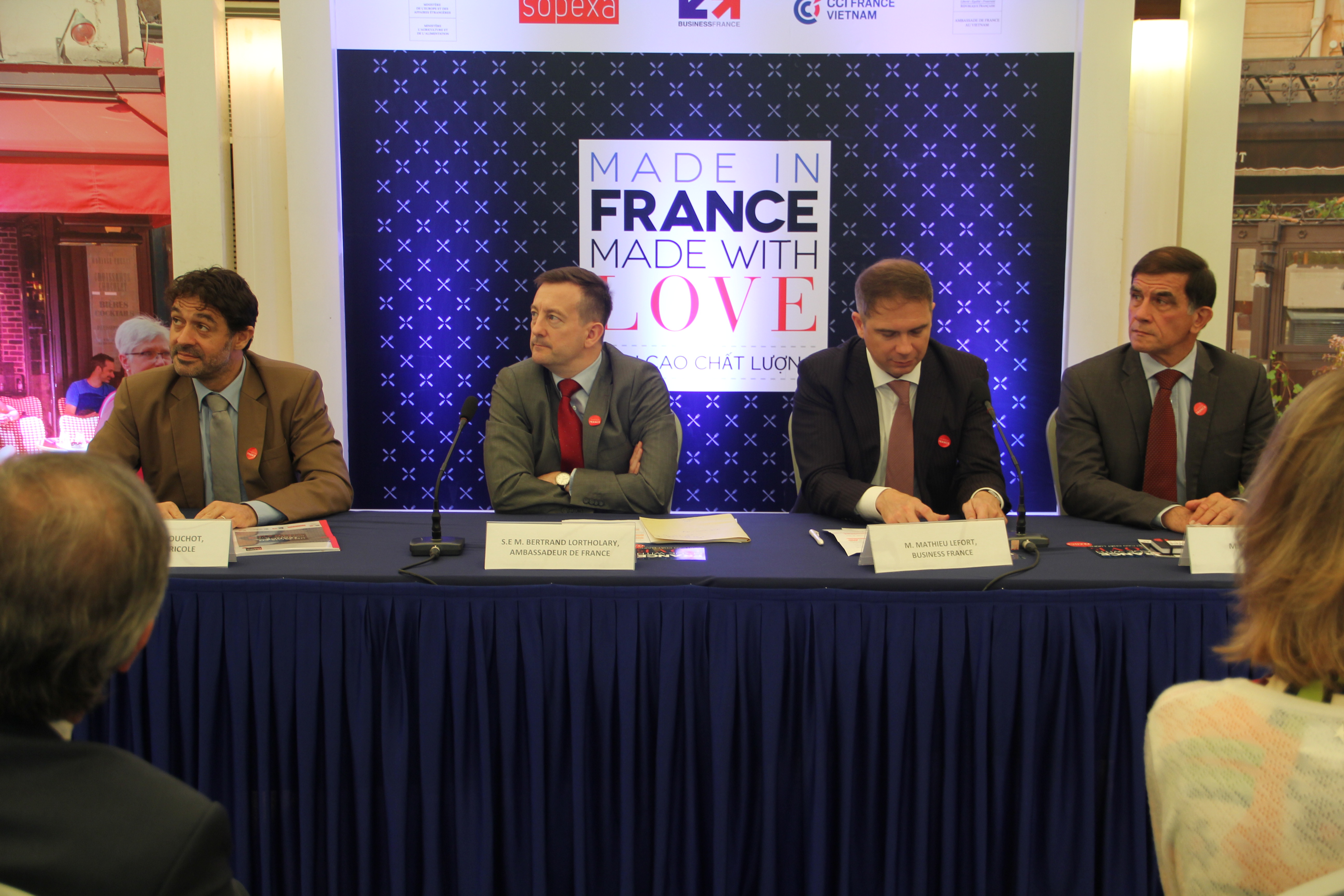 Representatives of French agencies in Vietnam participated in the press conference
In the framework of Vietnam Foodexpo 2017, France will hold three workshops on issues: similarities between France and Vietnam on food in the morning of 15/11; How to reduce the risk of food safety related to animal feed in the morning of 16/11; quality of taste, food safety and traceability of French products in the afternoon of November 16.
In addition to the French Pavilion, Vietnam Foodexpo 2017 also has pavilions from from 19 countries and territories, offering a variety of country-specific food products and advanced technology and machines for the growing development of the food industry in Vietnam.