Binh Thuan province is the largest area producing dragon fruits, with over 26,500 hectares, yielding more than 500,000 tons per year. Of these, more than 10,000 hectares are VietGap certified dragon fruits; nearly 1,500 hectares are provided a code number for qualified growing areas for export to the United States, 262 hectares are certified GlobalGap... 80 to 85% of Binh Thuan dragon fruit output is for export. However, export through official channel is only about 2-3%, the rest is transported to northern border provinces to cross-border trade with Chinese merchants. The domestic market consumes 15-20% of the production and trading activities are implemented by companies, small purchasing establishments and traders through various distribution channels such as wholesale markets, supermarkets, retail stores... in provinces and cities all over the country.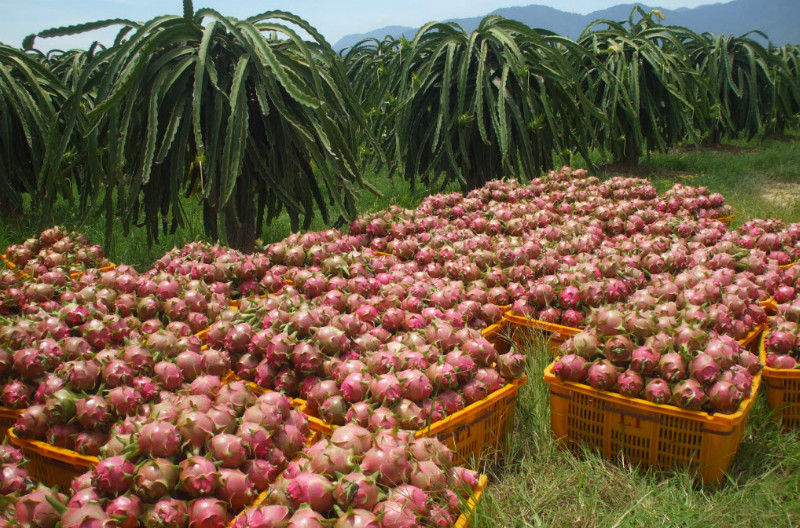 Assessing the dragon production situation of the country, Deputy Minister of Industry and Trade Ho Thi Kim Thoa said that, in recent years, due to its higher economic efficiency than other crops, the production areas of dragon fruits were expanding. Dragon fruit growers were stepping up on the production of safe dragon fruits according to VietGAP process and strengthening the application of advanced techniques to increase the productivity and quality of dragon fruits.
However, markets had not been expanded, so sometimes unstable prices happened. Dragon fruit consumption had not yet been sustainable, still exposed many risks; businesses had not been so interested in the expansion of the domestic market.
According to Deputy Minister Ho Thi Kim Thoa, to improve production efficiency, increase value for dragon fruits, dragon fruit growing provinces should actively implement trade promotion, market access activities, attract businesses in and outside the province as well as foreign companies to be involved in the processing and consumption of dragon fruits. Processing companies must also find ways to diversify the products made from dragon fruits, thereby enhancing the value of this fruit.
At the Vietnam International Food Industry Exhibition 2016 (Vietnam Foodexpo 2016) took place from November 16th – 19th 2016 in Ho Chi Minh City, many dragon fruit businesses found opportunities to connect with prospective partners abroad, and expand product distribution channels to many provinces and cities across the country. They exhibited and introduced various products such as fresh dragon fruits, white flesh dragon fruits, red flesh dragon fruits, dried, frozen dragon fruits, dragon fruit juice, etc.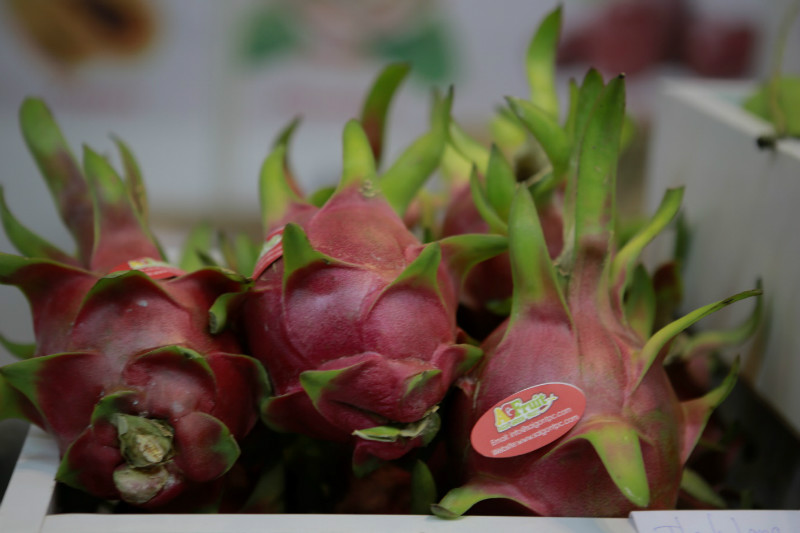 Ms. Le Phuong Chi, Director of Ham Minh Dragon 30 Cooperative (Binh Thuan province) shared that, this was the first time her Cooperative joined Vietnam Foodexpo thanks to the encouragement and spiristual support of the EU- Mutrap Project. The Cooperative's booth welcomed many prospective partners. "Customers are fond of our Cooperative model because they can buy dragon fruits directly from farmers. We feel very excited with the results from participating in the Exhibition ", Ms. Le Phuong Chi said.
Kim Hai Technology Co., Ltd brought to the exhibition dragon fruit bottled juice. This is a dragon fruit product line of high added value, creativity and novelty in the market, with eye-catching packages. Therefore, it could attract lots of domestic and foreign visitors to experience the products and offer for business cooperation.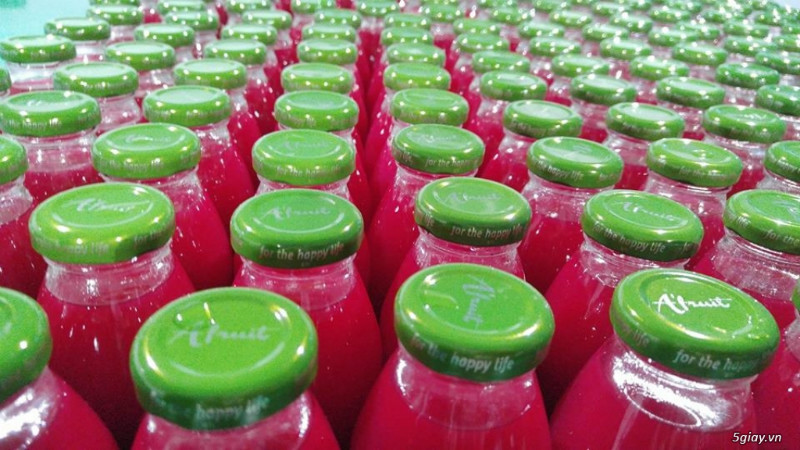 A delegation of 30 people representing dragon fruit cooperatives, farmers and businesses in Binh Thuan and Long An provinces under the organization of the Center for Southern Cooperatives and Small Business Support (Socencorp) came to visit and collect information at Vietnam Foodexpo 2016 so that they could find out appropriate direction for the production development of local dragon fruits. Mr. Dang Huy Thanh, Socencorp project official said that, this trip helped to equip our team members with additional practical useful knowledge and share valuable experience with exhibitors in order to improve the capacity to participate in national and international scale trade promotion events in the future. On behalf of the delegation, Mr. Dang Huy Thanh appreciated and thanked the Exhibition Organizing Committee for welcoming and making thoughtful arrangements for the delegation to the Exhibition.