The main purpose of Ho Chi Minh City businesses participating in this exhibition was to display products and services to find potential partners, distributors or agents. Businesses found new markets, new and strange products and focused on price competition in the popular segment. The products and services of the city's businesses brought to the exhibition were of good quality, suitable to the needs of the society and users including: rice, flour, flour, healthy foods, candy, machines and equipment for the food industry and projects calling for investment in infrastructure and food processing plants in local industrial zones.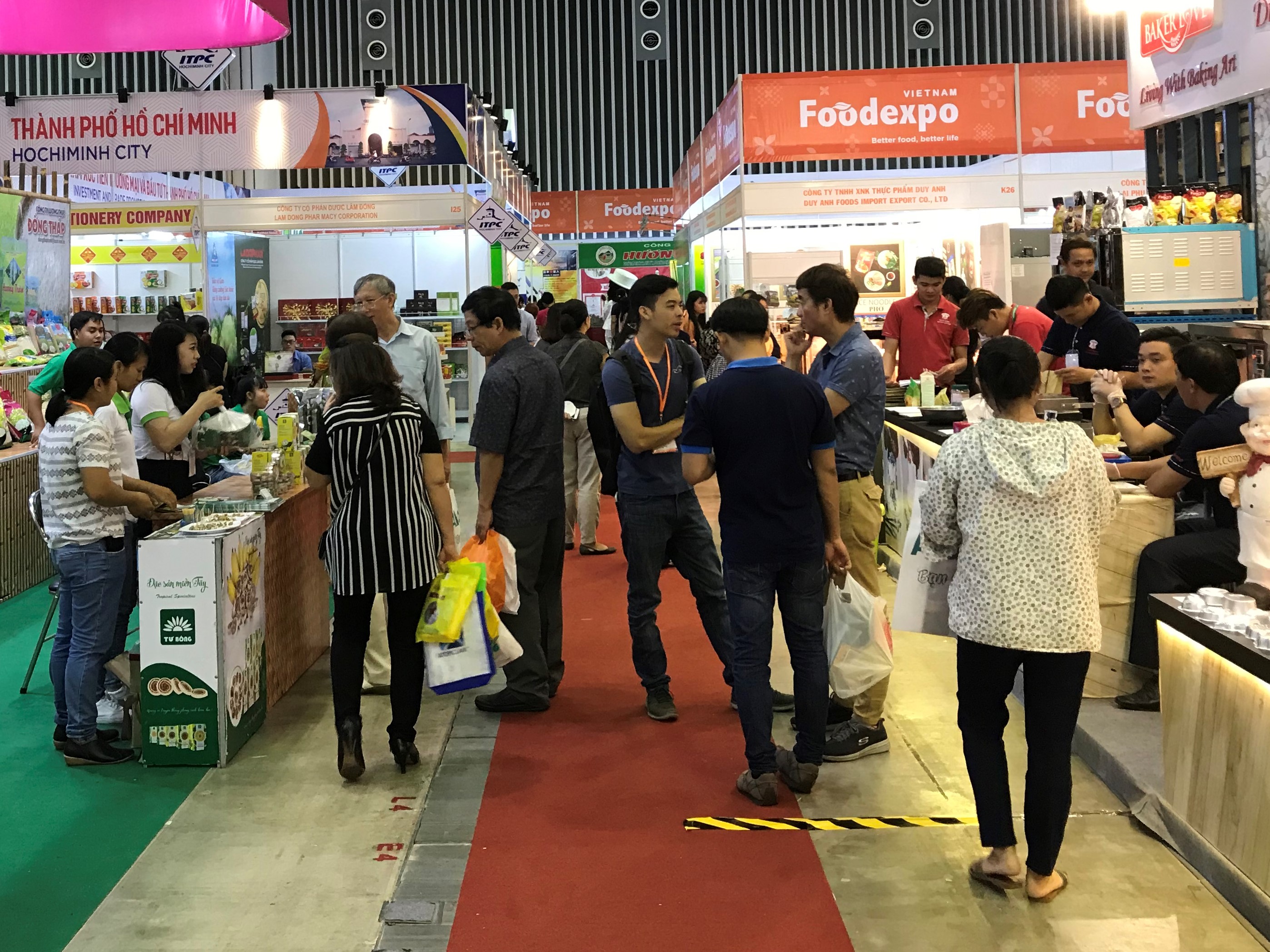 As reported by ITPC, the city's companies participating in Vietnam Foodexpo 2017 achieved remarkable results. For example, Anh Kim Food Production Joint Stock Company connected with seven importers; International Flour Company worked with partners from India and Italy; Lam Dong Pharmaceutical Joint Stock Company accessed to a number of potential distributors and was able to select the most suitable distributor; Fuji Impulse Vietnam Ltd seeked out prospects for the food industry equipment provided by the company.
Mr. Pham Thiet Hoa, Director of ITPC, said: "Vietnam Foodexpo 2017 continues to show strong attraction, becoming a large gathering point of localities, companies, agricultural products and foodstuff from all over the country. It has become an effective tool for Ho Chi Minh City businesses to introduce their product characteristics, to drive companies and foreign consumers from awareness to consumption of products. The exhibition has well accomplished the objective of boosting export and developing the domestic market for agriculture, fishery and food industry".
Based on the success of the Ho Chi Minh City Pavilion at Vietnam Foodexpo 2017 and the opinions of the exhibitors, Mr. Pham Thiet Hoa said that ITPC proposed to the People's Committee of Ho Chi Minh City to continue to organize the booth of the city at Vietnam Foodexpo 2018, held from 14-17 / 11/2018 at the Saigon Exhibition & Convention Center (SECC), District 7, Ho Chi Minh City.