Implementing the National Trade Promotion Program with the objective of developing export markets and improving the quality of domestic market goods in accordance with international standards for agriculture, fishery and food industries of Vietnam, the Vietnam Trade Promotion Agency (Ministry of Industry and Trade) in cooperation with foreign organizations, foreign embassies to Vietnam, local trade associations, trade promotion agencies and international organizations to organize Vietnam Foodexpo annually.
Vietnam Foodexpo will take place from 15 to 18 November at the Saigon Exhibition and Convention Center (SECC). The scale of Vietnam Foodexpo 2017 up to this time has reached 600 booths displaying the entire floor of 13,000 m2 of more than 450 exhibitors from 31 provinces and cities of Vietnam and 20 countries and territories.
The exhibition will showcase diverse products in the fields of: Vegetables (fresh, dried, canned, frozen); Aquatic products (frozen, canned and processed); Beverages (beer, beverage); Tea and coffee; Food ingredients (rice, nuts, spices, additives, sauces ...); Processed foods (confectionery, milk, dairy products, canned and processed foods, processed foods, healthy foods ...); Food processing technology and equipment.
Foreign businesses will bring to Vietnam Foodexpo 2017 a variety of machines, equipment, food production and processing techniques. These will be favorable conditions for domestic companies to select, exchange and apply world's advanced technology, contributing to the strength of Vietnamese products.
At Vietnam Foodexpo 2017, besides displaying and introducing commodities of exhibitors, there will be many other activities such as: strengthening trade links between Vietnamese and international companies, collecting international delegations to the exhibition, organizing on-the-spot export consultancy, introducing updated materials on trade and investment development orientation, especially in the field of food industry.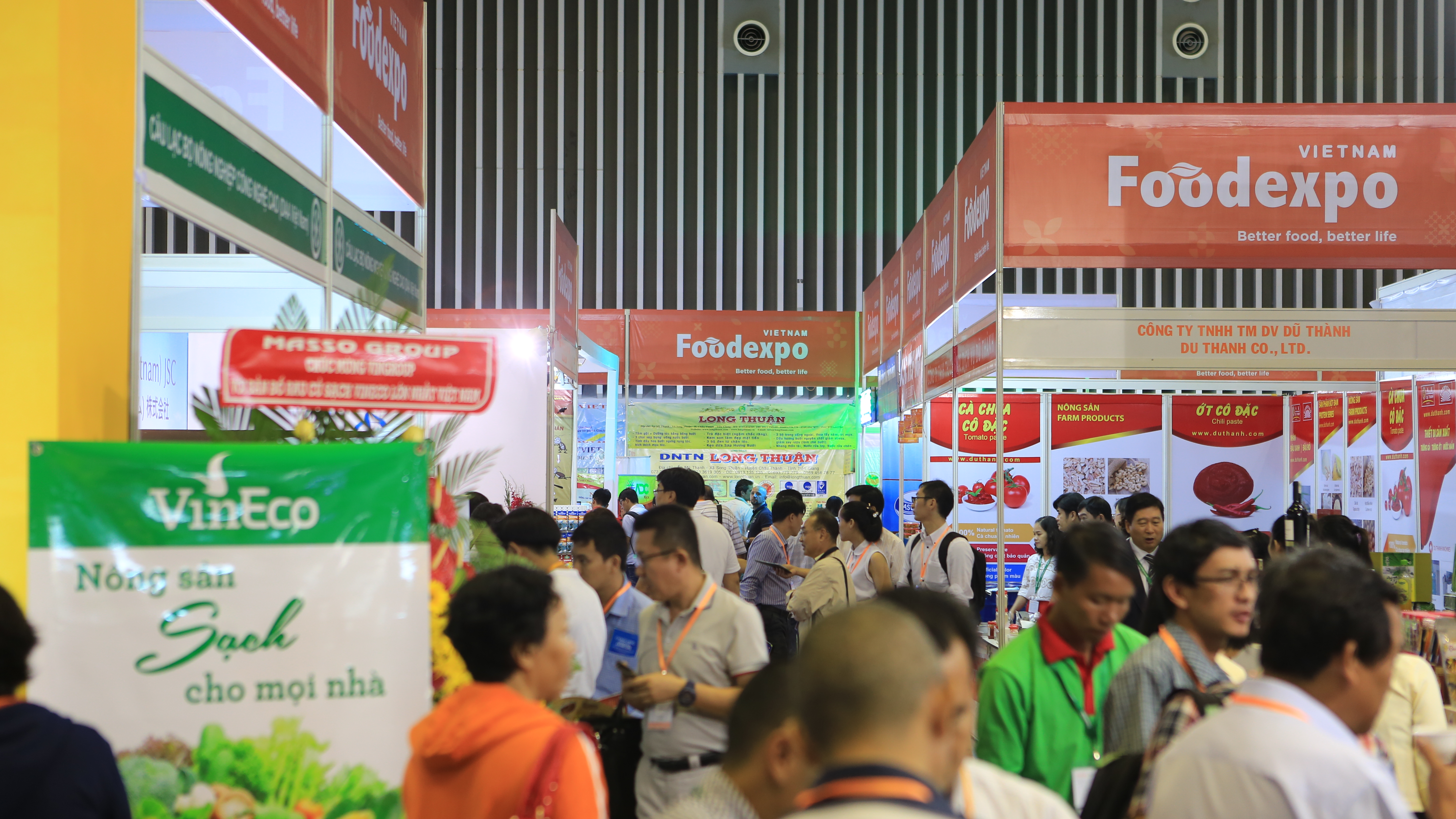 Vietnam Foodexpo 2017 is expected to continue to welcome a large number of visitors to over 20,000, especially trade delegations, potential buyers from key markets such as Korea, Japan , China, the United States, France, the EU, Singapore, Malaysia, Middle East, Hong Kong ... and many locations throughout the country.
Vietnam Foodexpo 2017 has received the active support of a large number of domestic ministries, agencies such as Ministry of Agriculture and Rural Development, Ministry of Health, Vietnam Agency for Standardization, Metrology and Quality ... Foreign Trade Offices in Vietnam, foreign trade embassies in Vietnam, trade promotion organizations in the world such as CBI, BUSINESS FRANCE, ITA, KOTRA , JETRO, AKC, ATPF, TAITRA, ITC ..., trade associations, local trade promotion centers ... in inviting business partners and buyers to come to the exhibition.