The annual output of gac fruits Vietnam exports to the US is estimated at 500-1,000 tons, about 11,000 tons to India, 4.2 million tons to Japan, 1 million tons to Thailand, and 2 million tons to Europe.
Some companies in Vietnam have boldly invested in the processing of gac fruit products for export as well as supplying to the domestic market. In north and south provinces, many farmers have become better off by planting gac fruits.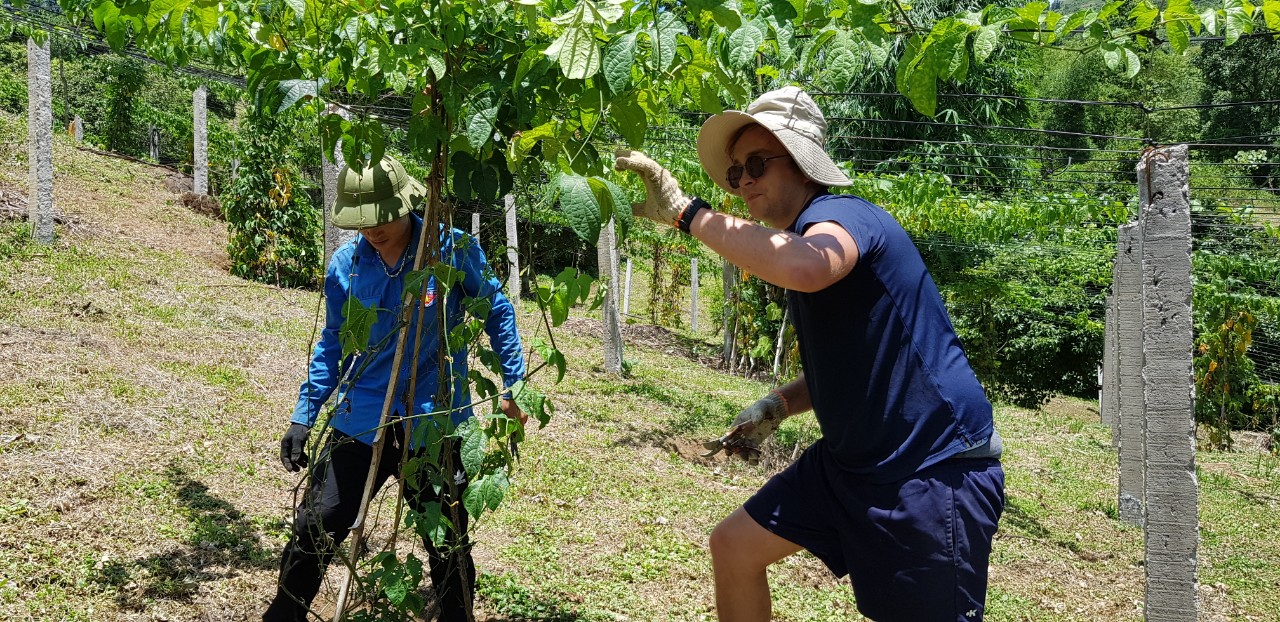 Moocos Vietnam Co., Ltd. has a gac fruit planting area in Van Ban district - Lao Cai province. The company has got a French expert who directly guides farmers to do organic farming. In order to expand domestic and international markets, Moocos Co., Ltd has regularly participated in various trade promotion programs organized by the Vietnam Trade Promotion Agency.
Vietnam Foodexpo is one of the prestigious trade promotion events directly conducted by the Vietnam Trade Promotion Agency. Moocos Co., Ltd have participated in all editions of Vietnam Foodexpo. With the exhibition from the 14th to the 17th of this year, Moocos brought to the show many products made from Gac fruit such as Cold Gac oil, Gac juice, concentrated Gac juice, , gấc nutrition powder ... and materials from gac. Many of these products have been sold in restaurants, hotels, Horeka ...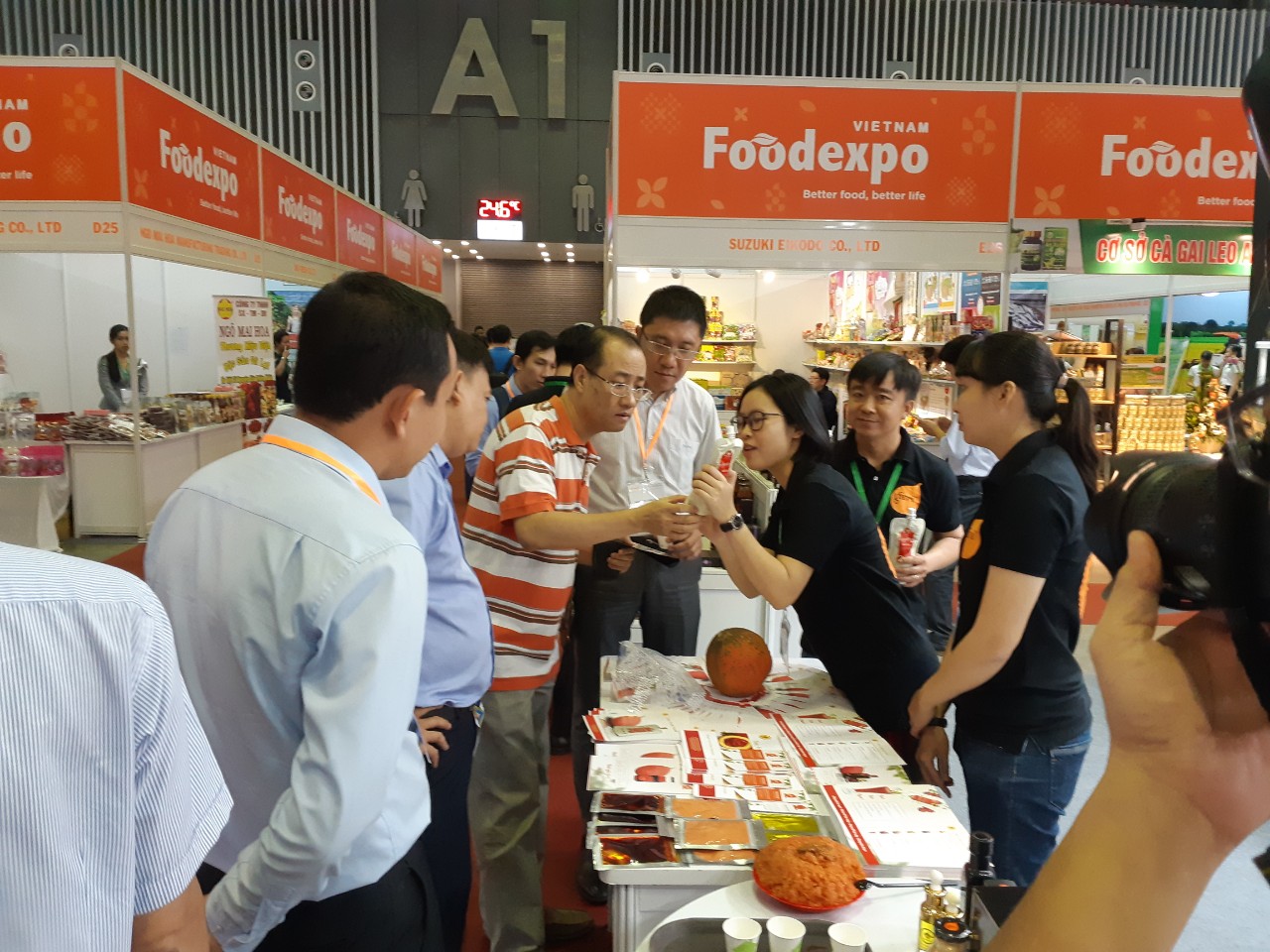 Vu Dung Thanh, Sales and Marketing Manager of Moocos Vietnam Co., Ltd said that the results of Vietnam Foodexpo of the company is very good. The company has been dealing with 2 customers as distributors for the company in Korea and Indonesia with the first trial order valued at 50,000 US dollars.
"Through Vietnam Foodexpo, besides finding export sources, we also wish to introduce the benefits of gac to Vietnamese consumers, creating a habit of eating gac fruits daily for many people who will consume Moocos no sugar, no preservative, no food color gac fruits, "said Thanh.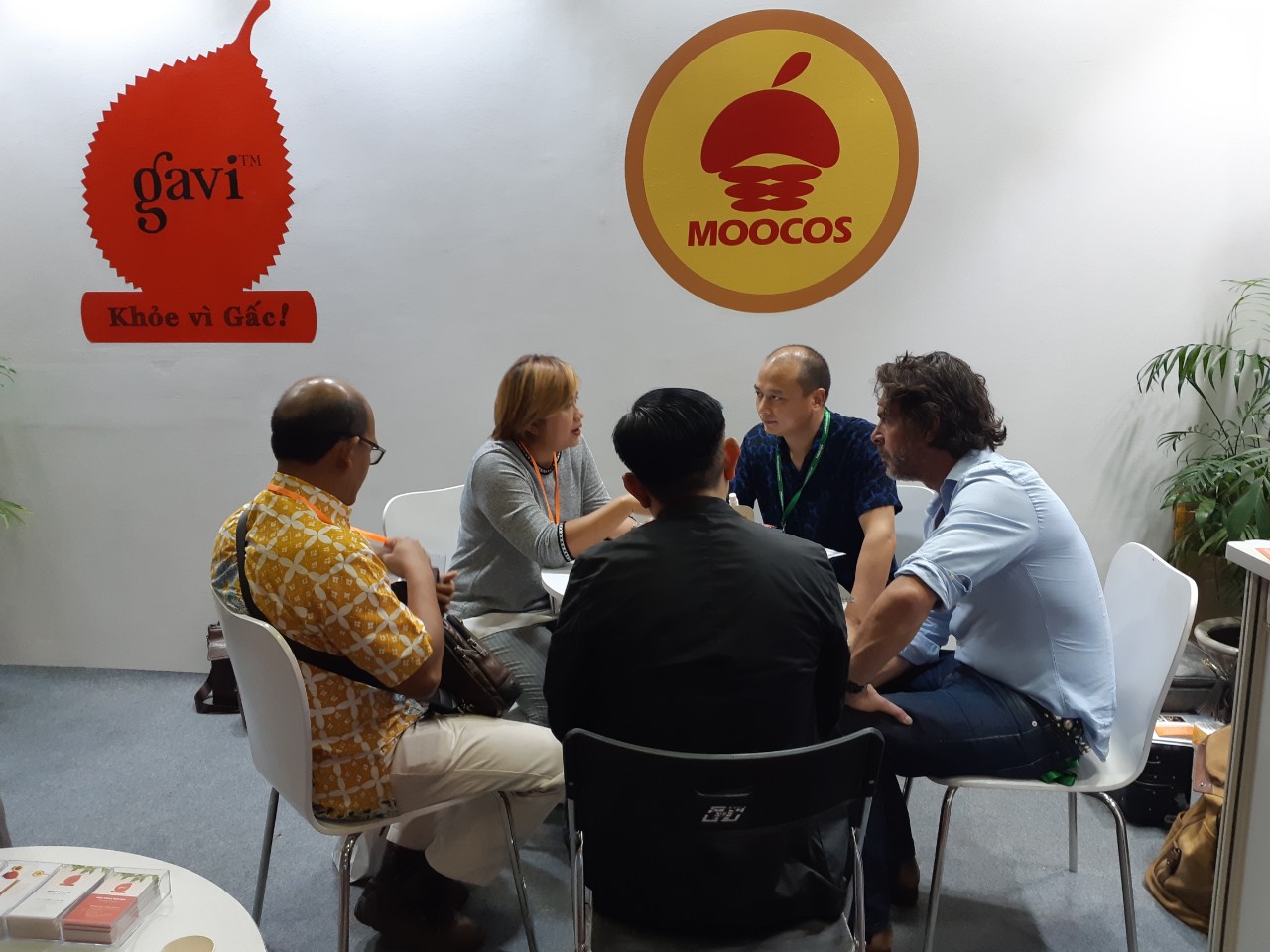 Moocos Vietnam Co.Ltd is a company specialized in producing products made from gac fruits. Major markets of Moocos are USA, UK, Japan, South Korea, Thailand, Taiwan and China... So far, Moocos is constantly searching for opportunities to expand cooperation with partners at home and abroad.
At the first time participating in Vietnam Foodexpo, Moocos only displayed gac fruit products in 01 standard booth, then increased to 02 booths. Next year the company has already registered with the Exhibition Organizing Committee to book 04 booths to have more display space for its gac fruits products.