Foreign exhibitors showcased diverse products such as tea, coffee, milk, fruit, beverages, vegetables, beans, food materials, machines and equipment for food production and processing...
This year, Italy was invited be a Country of Honor at Vietnam Foodexpo 2016. Italian government, related organizations and companies had all well prepared to join the exhibition in a professional manner, in order to confirm the leading position of a European country with many unique food products and food processing machines and technology. 30 Italian companies introduced to visitors diverse types of famous wines, vinegar, wheat, flour, stick bread, pistachio, milk and cheese, fruit juice, tomato, coffee... Mrs. Carlotta Colli - Consul General, Consulate General of Italy to Ho Chi Minh said, curiosity and popular "exotic foods" preference of Vietnamese consumers would be the key for the success of Italian food and drink marketed in here.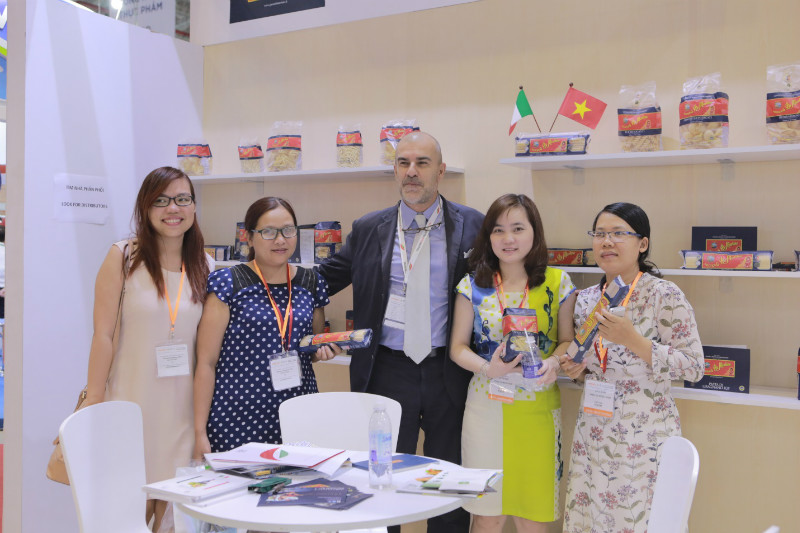 Ms. Cinzia Venturi, in charge of business of the Terre del Nero Company (Italy) shared that, her company's results of participating in Vietnam Foodexpo 2016 were very positive. They could contact with more potential distributors in Vietnam. "The exhibition is a efficient trade promotion bridge for Italian and Vietnamese companies," said Medheca representative.
Korea is the country that had some large enterprises to be present at Vietnam Foodexpo. Korean Pavilion was specially choreographed, gathering 43 enterprises exhibiting Korean typical food products, health food products and dietary supplements. In addition to the traditional product groups such as ginseng, beverages, sauces ..., Korean firms brought to the exhibition new kinds of confectionery, which were first introduced in Vietnam. Korean Pavilion could always welcome a large number of visitors to do business transactions.
Mr. Roh Tae-Hak, Director of Business Support Center of the Korean Agriculture, Fisheries and Foodstuffs Corporation said, during the 4 day exhibition, the Korean business delegation organizers implemented a variety of activities connecting Korean companies with Vietnamese potential partners by exchange business and investment opportunities. Korean side expected, the total value of trade agreements Vietnam and Korea earned from exhibition would reach over USD 35 million.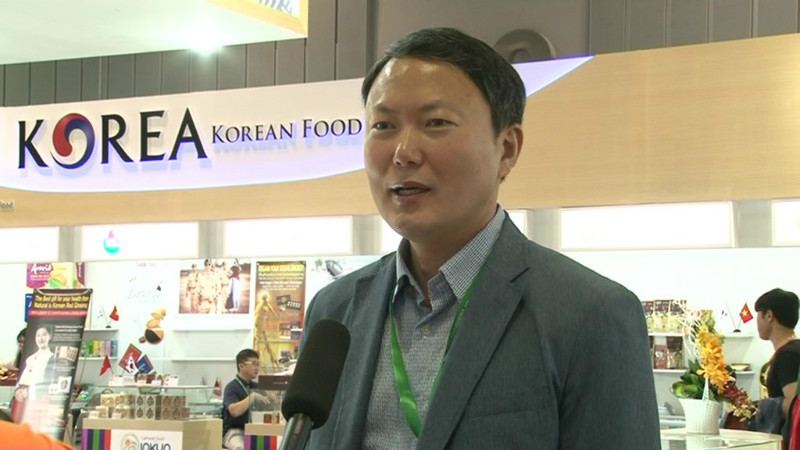 Japanese pavilion was one of the attractive places of the exhibition. Mr. Kodai Kawashima - Deputy General Director of Tiger Kawashima Co., Ltd happily shared that, vegetable cleaning machines of his company were interested in by lots of Vietnamese vegetable and fruit production companies.
This year, Vietnam vegetable and fruit sector obtained brilliant victories from exports, with a turnover expected to be around USD 2.5 to 2.6 billion. There is still much more potentials, with export perhaps exceeding 5 fold, 10 fold in the future compared to the present. Therefore, the application of advanced machinery in the production, processing vegetables, including high-quality machines from Japan will strongly support Vietnam vegetable and fruit sector to further develop.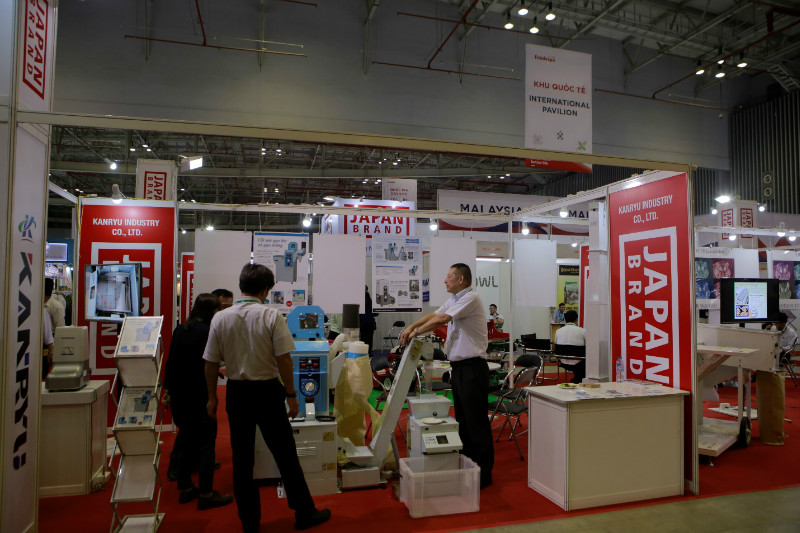 In addition to foreign exhibitors, Vietnam Foodexpo 2016 welcomed a considerable number of potential buyers from 38 countries and territories, many of whom were key export markets of Vietnam like the US, EU, Middle East...
The positive response to participate in Vietnam Foodexpo 2016 of foreign companies showed a positive signal for the agribusiness and food manufacturing industry of Vietnam. The presence of food products well fit with new consumption trends of the world market, together with a various kinds of foreign advanced food production machines, equipment, food processing technology at the exhibition considerably supported for Vietnamese companies to develop thinking, vision, innovate production capacity to gradually improve its competitive position in the international agricultural and food market.
Mr. Luu Quoc Dung, Director of Organic Dragon Fruit Co., Ltd of Binh Thuan province said, thanks to visiting Vietnam Foodexpo 2016, his company had the opportunity to approach various types of advanced machines of the world right in Vietnam, instead of having to go abroad to know. At the same time, the exhibition also helped his company to know more about trends of vegetable production in Vietnam and the world so that his company could develop clear direction in the development of internal capacity to improve competitiveness in the market.