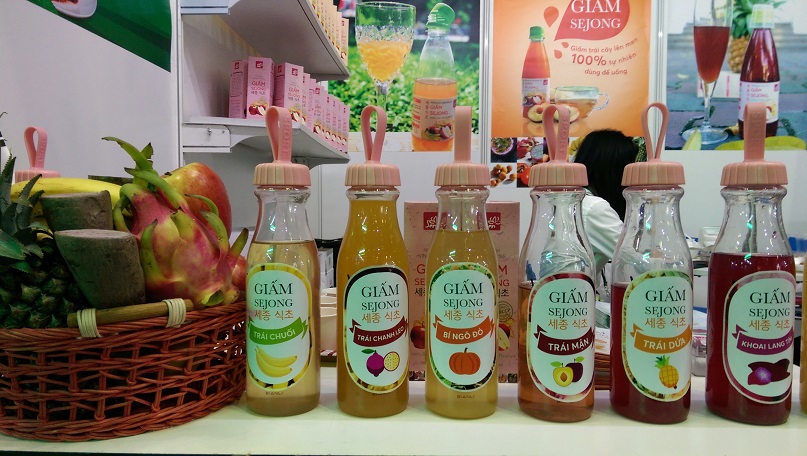 These are apple cider vinegar, naturally fermented rice vinegar, herbs soaked in jelly, pickled cucumber, fruit juices. All of the above products are manufactured according to the Korean food standards, nicely packed and well met the tastes of domestic consumers who gradually switch to eat fast food and healthy food.
Sen Co.Ltd will have a product trial program at the Exhibition to attract customers and record their feedbacks on the products.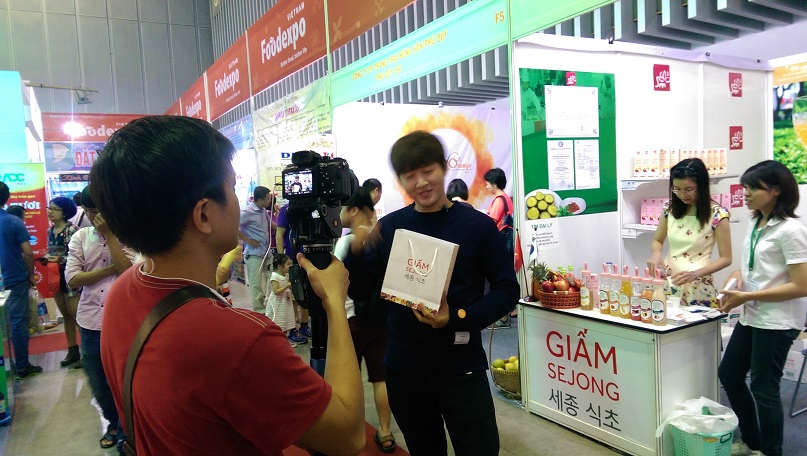 At Vietnam Foodexpo 2017 SEN's message will be "Industriousness, creativity and kindness".
Sen Co., Ltd. applies the Global Gap process in the cultivation and harvesting of agricultural products, incorporating 4 linkage of state, scientists, business and farmers in the production. The company owns a system of food processing factories locating in agricultural raw material areas of Ha Nam and Hung Yen provinces. HACCP and ISO 22000-2005 standards are fully implemented by Sen at all stages of the production process.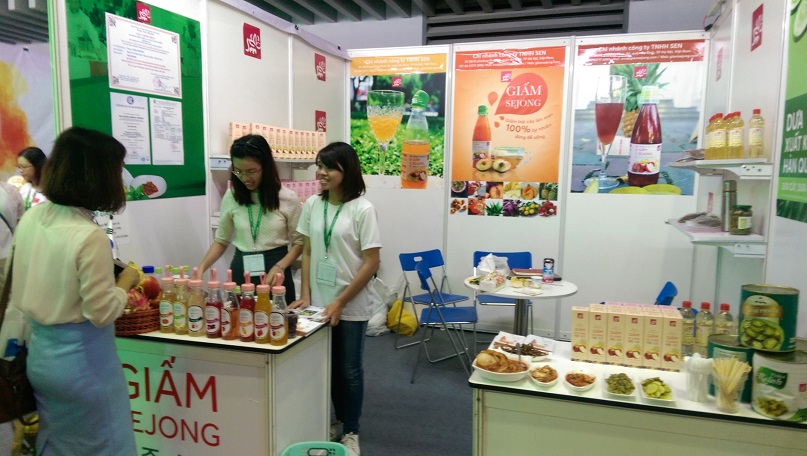 A company's representative said: "From the above link we have created best quality products to meet the requirements of customers.
Major export market of Sen in the last 3 years is Korea. Attending Vietnam Foodexpo 2017, the company expects to reach more and more customers interested in export trading cooperation. In addition, the exhibition will also be a favorable opportunity for the Company to promote its image, brand name, search for agents and business representatives in new market areas in order to increase sales and expand markets.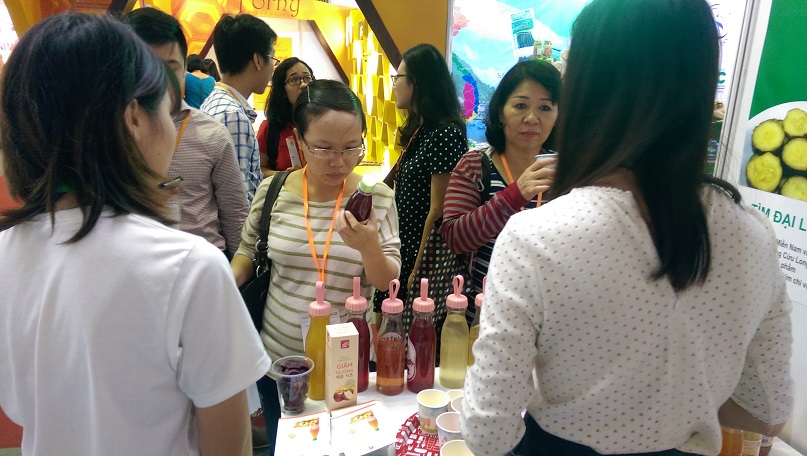 At the Vietnam Foodexpo 2016, Sen Co., Ltd. displayed and introduced products in a standard booth. The company utilized four effective days of the exhibition to carry out dozens of valuable transactions with potential and prospect customers.