The event was organised by the Vietnamese Embassy in Italy and Lazio region's trade promotion agency Lazio Innova at the agency headquarters in Rome.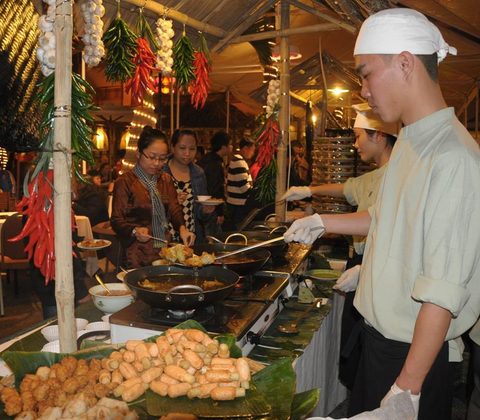 Vietnamese culinary will be introduced to Italian visitors at the Vietnam Food Expo in Rome.
Speaking at the event, Bui Vuong Anh, trade counsellor at the Vietnamese Embassy in Italy, said the fair, which is slated to run in HCM City from November 15 to 18, is a national-level trade promotion activity that specialises in the agro-fishery and food processing sectors.
Ilaria Turatti, head of Turatti Pacific Co. Ltd., a food processing company that operates in Viet Nam, shared her experience of investing in the Southeast Asian country.
Businesses that attended the event expressed interest in the Vietnamese market, which they consider a gateway to the Asia-Pacific region.
Last year, Italy, as the Country of Honour at Vietnam Food Expo 2016, had 40 stalls that showcased local specialties and food processing machinery.
In an interview with the Vietnam News Agency, Vương Anh said Vietnamese firms and their Italian counterparts from Lazio have been working together to develop distribution channels and products for wholesale markets.
An agreement on establishing twinning relations between Ha Noi and Lazio is expected to be signed this year, he added. — VNS