During 4 days of the exhibition held from 15-18 / 11/2017, the Vietnam Trade Promotion Agency (Ministry of Industry and Trade) cooperated with many domestic agencies such as Ministry of Agriculture and Rural Development, Ministry of Planning and Investment, Foreign Trade Offices in Vietnam, foreign embassies in Vietnam, foreign trade promotion organizations such as CBI, Business France, ITA, KOTRA, JETRO, AKC, ATPF, TAITRA, ITC..., sectoral associations, local trade promotion centers and businesses in inviting business partners and buying delegations to the exhibition. Thanks to that, thousands of direct connection activities at the booths were taken place, helping businesses directly to connect with business partners and investors right at the exhibition.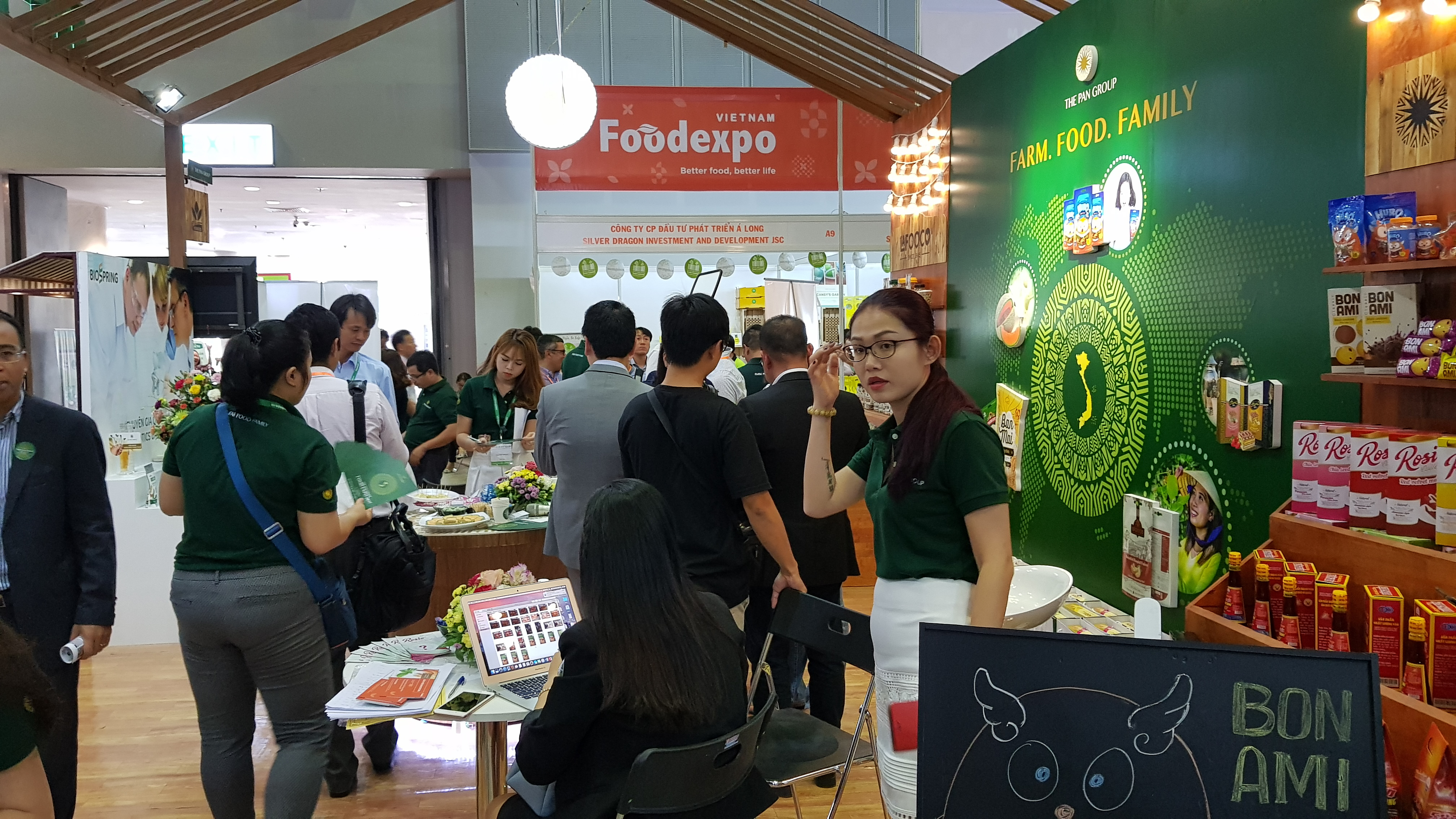 Busy trade at Vietnam Foodexpo 2017
Mr. Ta Hoang Linh, Deputy Director General of the Vietnam Trade Promotion Agency, Ministry of Industry and Trade, said that in order for Vietnamese companies to approach and expand global consumption markets and supply chains, the Vietnam Trade Promotion Agency cooperated with Hapro Mart, Lotte Mart and Big C supermarkets to organize a purchasing pavillion. The agro-food companies who want to boost their distribution system have also had opportunities to access these supermarkets and other wholesale and retail supermarkets in Vietnam and abroad at Vietnam Foodexpo 2017.
The highlight of this year's event is the Vietnam International Food Industry Conference and Business Matchmaking Seminar (Vietnam Forum 2017), which not only provided updates on real safety issues solutions for market development, but also created trade event between Vietnamese companies and import delegations from the United States, Italy, Japan, China. .. together with purchasing groups, large supermarkets in and outside the country. In addition, business match-making between companies and investment partners in the food processing industry is also organized within the framework of investment promotion seminar on the first day of the exhibition.
Ms. Nguyen Phuong Linh, Director of Bonie Bee Co., Ltd, exhibited at the exhibition, said that after the end of Vietnam Foodexpo, her company always received numerous series of orders and partners thanks to the active support and match-making of the organizers. Bonie Bee Co., Ltd has more new export opportunities for honey and coconut oil from Vietnam Foodexpo.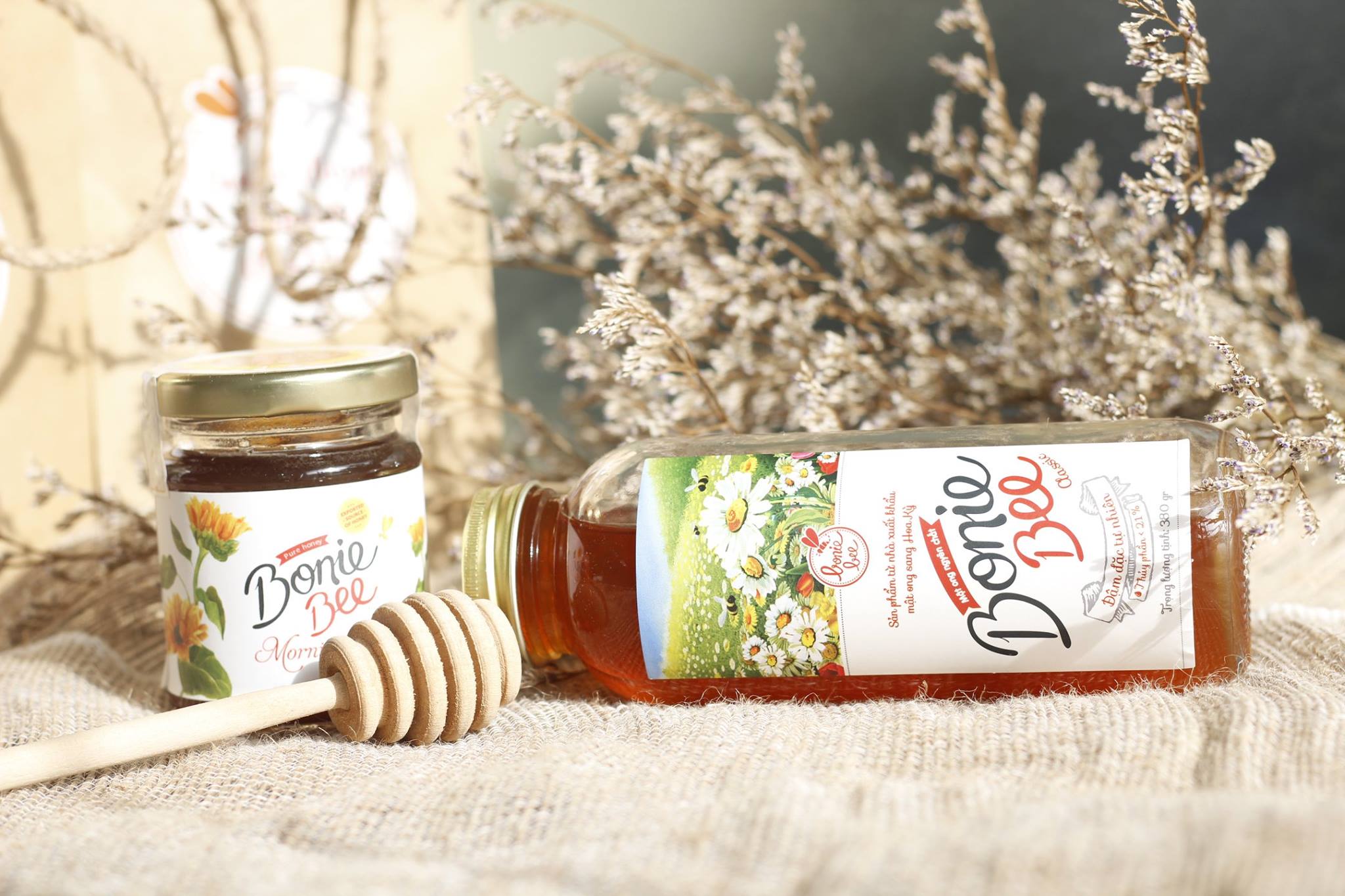 Bonie Bee Honey Co., Ltd is one of many companies who can find potential export partners at Vietnam Foodexpo 2017.
Vietnam Foodexpo 2017 has proved its position as an important trade promotion event in Vietnam's agricultural, fishery and food industry. The exhibition is hosted by the Ministry of Industry and Trade (MOIT), directly implemented by the Vietnam Trade Promotion Agency in coordination with other agencies within the framework of the National Trade Promotion Program.